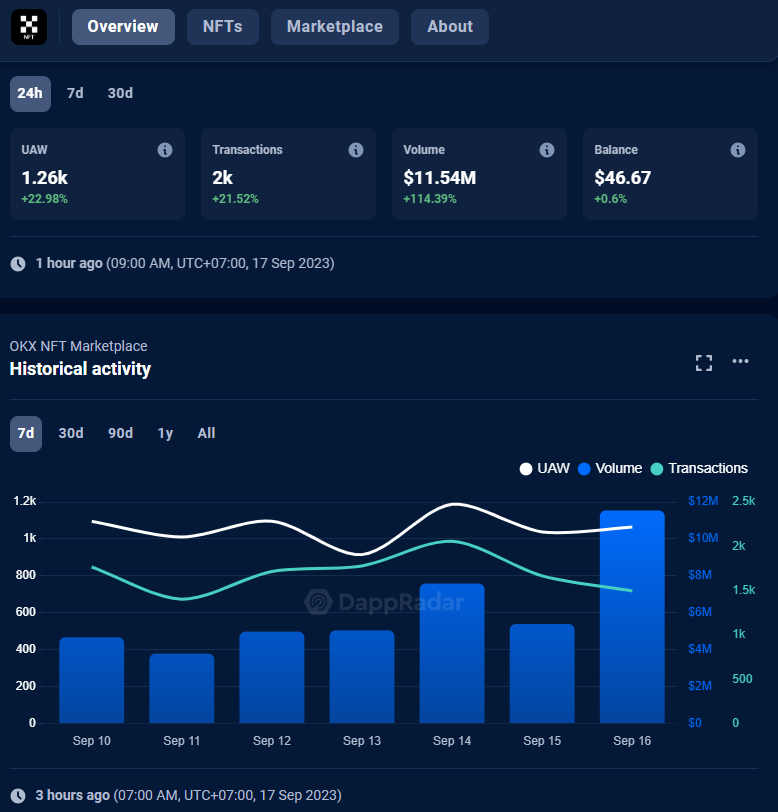 This remarkable achievement catapulted OKX NFT Marketplace ahead of industry rivals, Blur and OpenSea, in terms of trading activity.
The marketplace's rapid ascent can be attributed to its strategic focus on aggregating liquidity from various exchanges. By providing a seamless and efficient platform for NFT trading, OKX has successfully attracted a significant influx of users seeking to capitalize on the booming NFT market.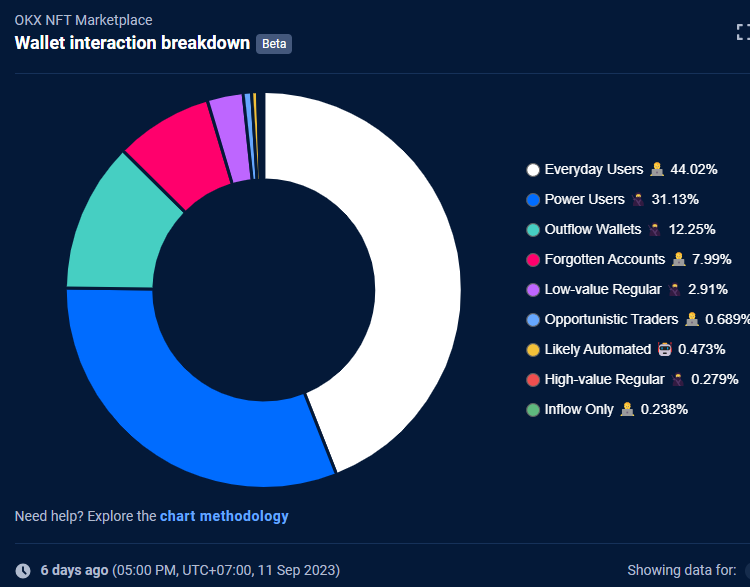 What sets OKX NFT Marketplace apart is its ability to cater to the burgeoning community of DeFi enthusiasts, affectionately known as "Degen players." With overall active addresses accounting for approximately 49.6% of Blur and 14.8% of OpenSea, OKX NFT Marketplace's offerings have evidently struck a chord with this niche segment of the market. Its user-friendly interface and diverse range of NFT collections have solidified its reputation as a go-to destination for DeFi enthusiasts.
A substantial 31.13% of the marketplace's addresses belong to Power Users, further underlining the platform's appeal to experienced NFT traders and collectors. This diverse user base fosters an environment of innovation and growth, ensuring that OKX NFT Marketplace remains a dynamic and influential player in the NFT space.
DISCLAIMER: The information on this website is provided as general market commentary and does not constitute investment advice. We encourage you to do your own research before investing.