Diamonds are a bonus type, and the reward amount will not change every month. The launch program aims to reward its community for many actions demonstrating their commitment to the platform rather than just trading volume.
DROPPING TODAY: DIAMONDS 💎

Start earning diamonds today, because diamonds will put you first 🥇

Now, everytime your listings are sold & bids are accepted on @MagicEden, you'll earn diamonds.

Coming soon: our 1st rewards drop for top diamond holders.

You snooze you lose. pic.twitter.com/K6taBuPPSH

— Magic Eden 🪄 (@MagicEden) March 30, 2023
There are currently three ways to earn diamonds: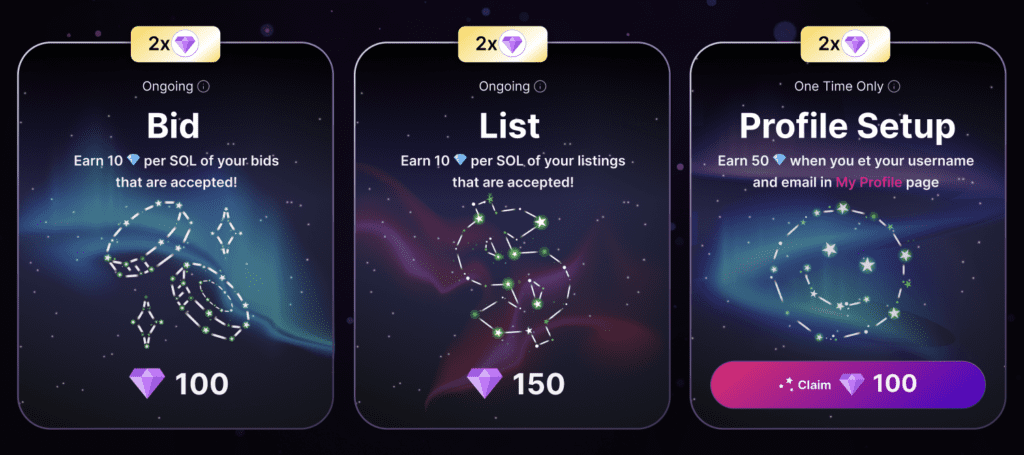 Listing: List your NFTs for sale on Magic Eden. When your NFT is sold, you earn diamonds.
Bidding: Bid on NFTs on Magic Eden, when bids are accepted you earn diamonds.
Completing Your Profile: Complete your Magic Eden profile by filling in your username to earn diamonds.
These diamonds are not limited to a monthly cycle and will remain constant month-to-month.
According to Magic Eden, user loyalty points are the deciding factor to determine the multiplier for diamonds earned, with 100% loyalty points receiving a double multiplier. Loyalty is checked every 24 hours, and a loyalty multiplier is applied when diamonds are earned.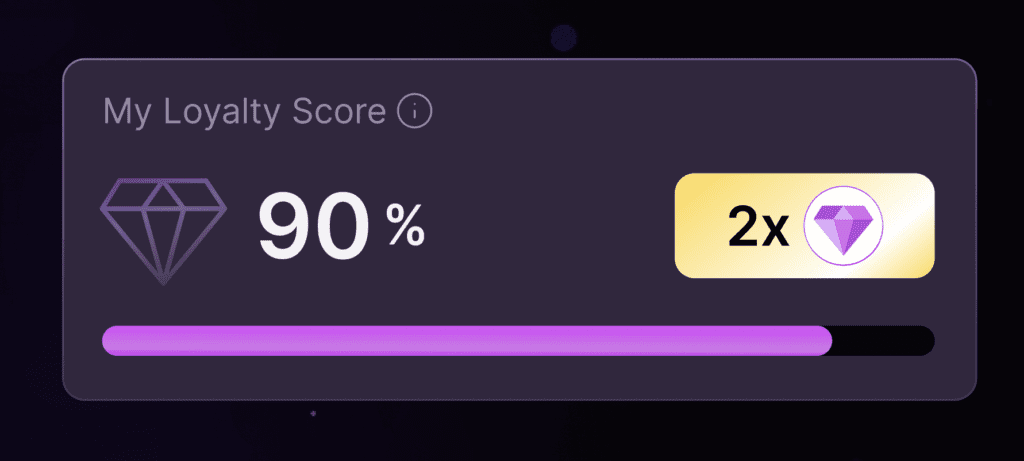 Calculation of loyalty points taking into account user activity over the past 6 months. The popular NFT platform will also introduce more ways to earn diamonds and rewards and specific diamond benefits and rewards in the future.
Last week, Magic Eden launched a new NFT marketplace for Bitcoin Ordinals. The new platform is similar to what Magic Eden already offers to NFT customers based on Polygon, Ethereum, and Solana. This launch plan comes after the rise in popularity of the Bitcoin Ordinals NFT collection.
Magic Eden's move to Bitcoin brings a new dawn to digital collections, with the platform's commitment to supporting multiple chains and the most robust community of creators and collectors. A completely unlicensed, non-custodial marketplace on Ordinals, using PSBT technology, providing a unique trading experience.
DISCLAIMER: The Information on this website is provided as general market commentary and does not constitute investment advice. We encourage you to do your own research before investing.