Sotheby's, the 279 year-old auction house that began showcasing NFTs in 2021, appears to have brokered what could be its most disappointing digital art showcase yet.

Dubbed "Oddly Satisfying," a collection inspired by a popular subreddit of the same name, the auction of 58 lots yielded middling results at best. The top-selling piece, "Eternity" by the artist Anyma, nabbed €50,800 ($54,600). That was below Sotheby's estimated closing price of between €70,000 and €100,000.
It was also a far cry from the whopping $11.8 million a single CryptoPunks NFT fetched during a June 2021 Sotheby's auction. That same year, Sotheby's also helped the seller of 107 Bored Ape Yacht Club NFTs fetch $24.4 million, an average of more than $220,000 each. Both CryptoPunks and Bored Ape Yacht Club are among the most coveted NFT collections.

Granted, even for top collections, NFT sales have been down for several months amid a prolonged bear market. But NFT sales managed by top auction houses are generally reliable in helping artists land premium prices. Late last year a group of rare Pudgy Penguins settled for closing bids well above the floor price of the collection's NFTs being sold on the open market.

And yet despite Sotheby's prestige and ability to hype auctions — it earned $100 million from NFT sales in 2021 — more than 60% of the "Oddly Satisfying" lots sold to winning bids below the company's estimated price range. The best bargain of the bunch was a lot which sold for €508 ($546), well below the estimated closing range of €2,000-€3,000.

Sotheby's did not immediately respond to requests for comment.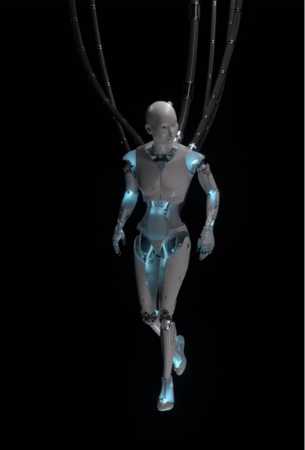 Screenshot of "Eternity" by Anyma, which was the top-selling NFT at Sotheby's "Oddly Satisfying" auction.