Back to the list
With 230,000 Mintings, Why Is The Pepe Frog Version Of Checks NFT Popular Lately?
news.coincu.com
11 February 2023 16:16, UTC
Reading time: ~6 m
---
The artistic shaping of Twitter's certified meme has caused a wave of Pepe's frog creation
Checks – Pepe Edition was officially launched by well-known NFT collector Vincent Van Dough (vvd.eth) on February 5, inspired by the NFT work Checks – VV Edition created with the Twitter blue V certification logo.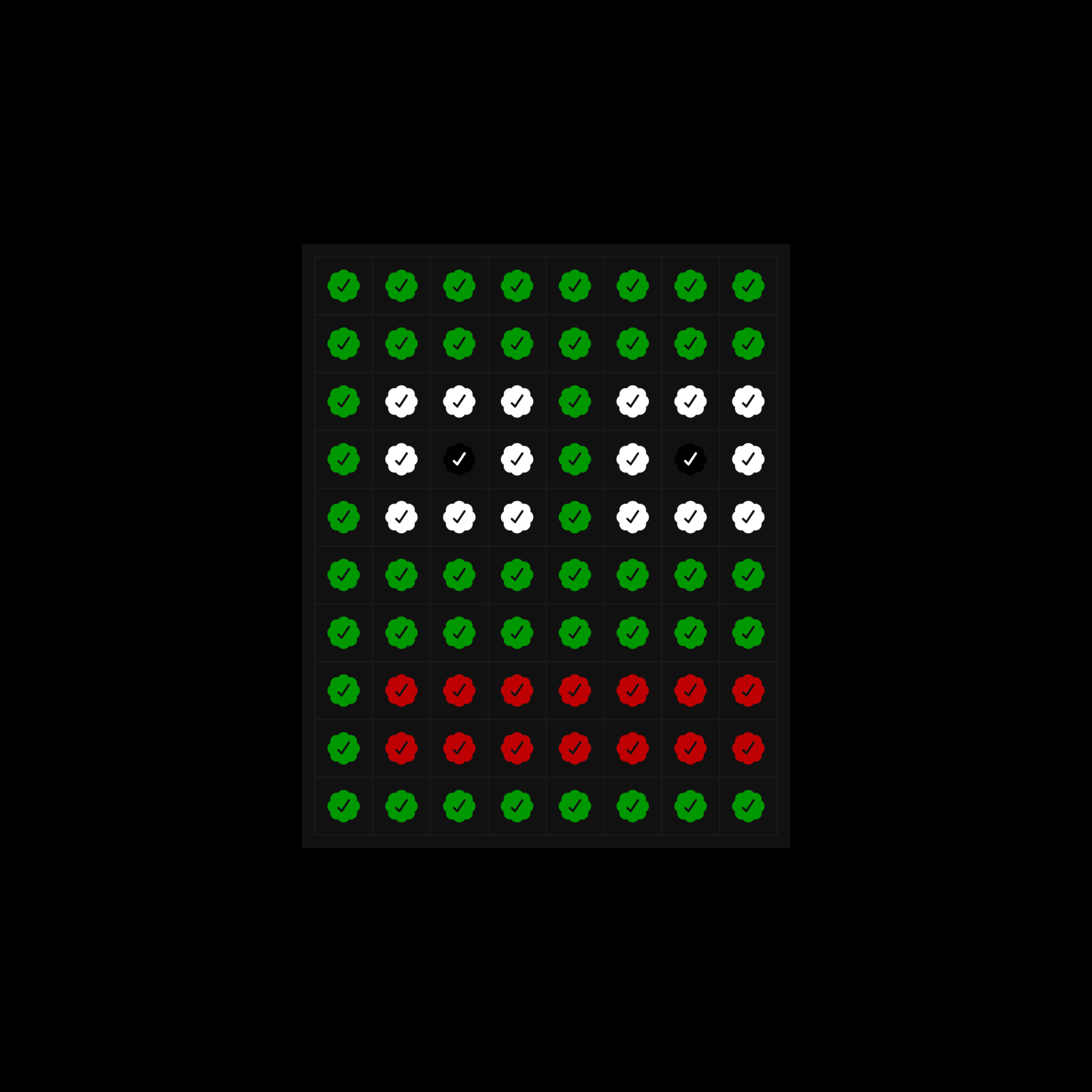 As early as 2009, Twitter launched the Blue V certification program and provided it to influential or well-known individuals or organizations free of charge. This certification mark has therefore become a symbol of real identity certification.
However, at the end of last year, Musk announced that Twitter launched an $8 paid authentication service. After paying monthly, users can get a blue authentication logo with their own name and the right to modify tweets. However, this reform plan has caused controversy.
Under the mechanism of buying certification with money, there are a large number of fake accounts posing as celebrities and brand owners. Therefore, the service was urgently suspended.
"The blue tick, as a symbol that transcends language and culture, has become as popular as money. If no one is uniquely important, then everyone is uniquely important. People are moving from the recognition and verification of centralized institutions to Digitally verified art, ideas, etc., all of which can be realized through smart contracts and cryptocurrencies."
This farce also inspired the creation of artist Jack Butcher and released the NFT work Checks – VV Edition. Similar to the famous artist Andy Warhol's use of simple and clear repetition, Checks – VV Edition also uses 80 Twitter certification logos in different colors to express the concept of ownership and identity challenges in the Internet age.
This artwork may or may not be notable, but according to the data, this work with the Meme gene has successfully gained people's consensus. At present, the total transaction volume of this series has exceeded 12,000 ETH, and the floor price has reached 2.5 ETH.
Based on the traffic base of Checks – VV Edition, Pepe Frog's Checks NFT has naturally attracted a lot of attention. NFTGo data shows that as of February 8, Checks – Pepe Edition has minted more than 237,000 pieces and held more than 11,000 addresses, that is, the average number of holdings per address is 21, and the total sales volume in the secondary market has exceeded 330 ETH.
Not only that, a large number of artists and KOLs participating in this wave of cultural creation also fueled the popularity of Checks–Pepe Edition. For example, the encryption artist Beeple (creator of "Everydays: The First 5000 Days") released "DAWN OF CHECK."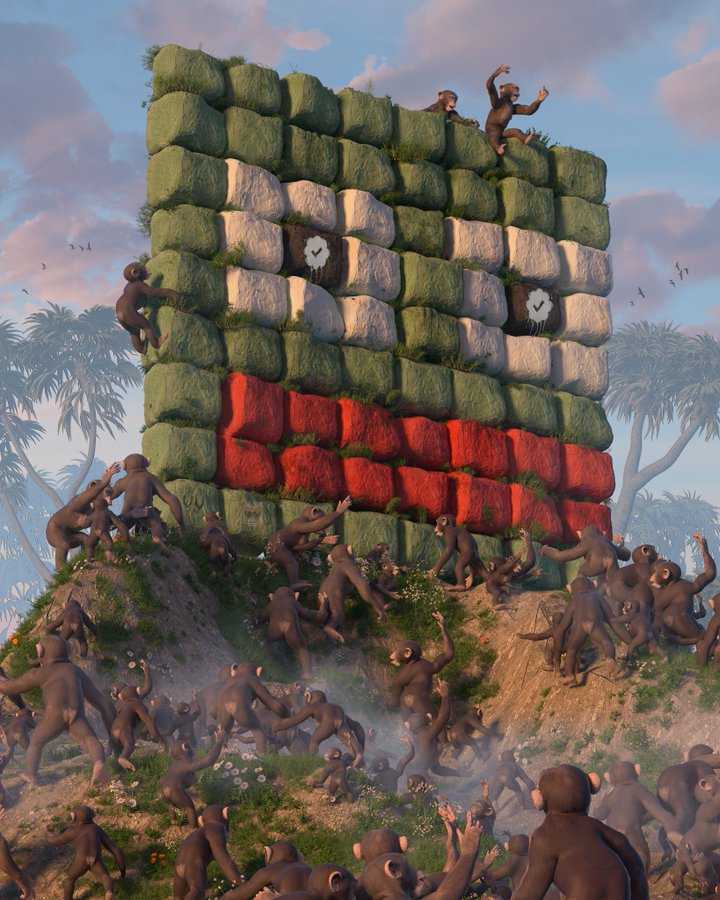 In addition, the founder Vincent himself is also a giant NFT whale, and the outside world is tracking his movements in an attempt to replicate the investment ability of this giant whale, which naturally brings attention and reputation to Checks-Pepe Edition. According to NFT Track data, as of February 8, Vincent held a total of 5,455 NFTs such as Forgotten Runes Wizards Cult, Pudgy Penguins, and Art Blocks, and spent a total of 9,760 ETH.
Not only that, but Vincent is also a diamond hand. So far, he has only sold NFT worth 540 ETH, accounting for only 9.8% of the total purchase funds. Currently, Vincent is still buying and minting Checks-Pepe Edition and related series in large quantities and now holds 769 Pepe frog Checks NFT.
It is worth mentioning that in August 2021, Vincent and Three Arrows Capital established the NFT collection fund Starry Night Capital, and set the fundraising amount at $100 million, aiming to invest in rare works in popular and sought-after collections, as well as unique, culturally significant, and unique works of its kind from renowned NFT artists. Although the fund used to hold many high-value NFTs, such as Ringers #879 purchased with 1,800 ETH, it was eventually liquidated following the bankruptcy of Three Arrows Capital.
Burning to generate rare versions, what is the magic of OE mode?
In addition to Meme culture, Open Edition is also a major factor in the success of the Checks series of NFTs. Open Edition means that players can purchase the same NFT works without limit in a certain period of time, and the obtained works have the same appearance except for the version number.
OE is not a new concept, originally called "infinite editions" (infinite editions). As early as 2020, the well-known encryption artist Pak released the NFT project named "X" on the NFT trading platform Nifty Gateway, and adopted the first "open mechanism" to sell works, so as to arouse everyone's interest in scarcity and item Reflect on value relationships.
"Open Edition is a good way to maintain a healthy balance in the NFT community. Due to the unique form of works such as 1:1, only a few people can afford it, and OE can prevent wealthy collectors from monopolizing the market." Artist Marcel Deneuve once commented road.
In fact, the monopoly of high-value rare NFTs will affect the transaction volume and user participation to a certain extent and will also make NFT projects fall into the dilemma of "reinventing the wheel."
Open Edition will break the current NFT sales thinking, Bringing new money to the market and sparking more creativity. Since many NFT platforms such as Zora and Manifold support Open Edition, it can also reduce the difficulty of technology development for creators and facilitate the issuance of NFT, and it may become one of the ways for creators to quickly increase their reputation.
At present, the OE model has begun to be applied by more and more NFT artists and platforms. For example, Beeple auctioned 23 digital artworks in 2020, of which 3 were Open Edition public versions, with a starting price of $969 and a limited-time auction of 5 minutes; in March 2022, the open version of max pain sold by XCopy on Nifty Gateway at a price of 1 ETH, the sales volume reached 7304 in 10 minutes, and the sales amount exceeded 22 million US dollars.
The Checks NFT series also adopts the OE model, which allows for unlimited mintings at a certain price within a specified time, bringing a high degree of participation to it.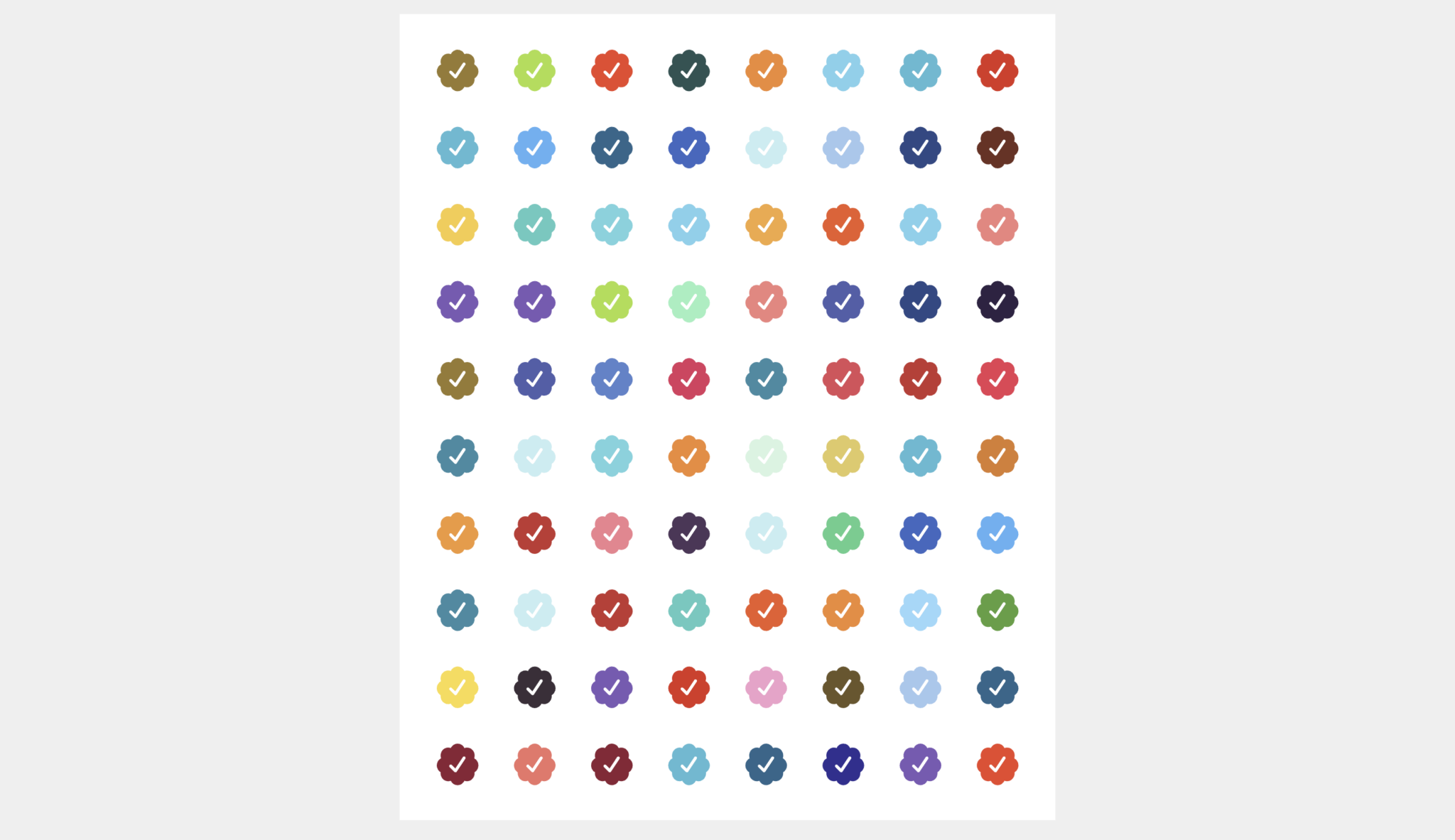 However, how does the Checks NFT with the same version, without any changes in color and arrangement position, achieve rarity value? Checks NFT is inspired by Damien Hirst's NFT work The Currency's "NFT and physical objects" destruction mechanism.
Since 80 is the sum of some factors (40, 20, 10, 5, 4 and 1), the number of Checks containing LOGO is determined as 40, 20, 10, 5, 4 and 1. If the player wants to upgrade the NFT in his hand, he needs to destroy a certain number of NFTs of the same version to obtain the smaller version in descending order. For example, players can get a 40 Check NFT by destroying two 80 Check NFTs; two 40-Check NFTs can get a 20-Check NFT, and so on, 80->40->20->10-> 5->1->0. The NFT ID is up to the player to decide which serial number to assign to the new NFT generated when it is destroyed. Under this game mechanism, players' participation will be further stimulated.
From this point of view, various factors such as the high popularity of the creator, the sense of identity under the Meme culture, and the low threshold and scarcity under the Open Edition with the burning mechanism are the key factors for the success of Checks and its derivative series NFT. However, whether the OE-type NFT is just a short-lived trend, or whether it will completely reform the current NFT market remains to be verified.
DISCLAIMER: The Information on this website is provided as general market commentary and does not constitute investment advice. We encourage you to do your own research before investing.
---
Source
---
Back to the list