Solana's top NFT marketplace Magic Eden updated its verification layers for NFT collections following a series of fake duped projects.
Magic Eden thanked the community for alerting it of fake ABC, or Abracadabra, NFTs, in a tweet on Wednesday, adding that affected parties should contact its help desk.
Earlier, Magic Eden blamed third-party cachers for NFT projects displaying wrong images, even adult content, for its collections and claimed it wasn't hacked.
As one Twitter user showed, supposedly fake ABC NFTs were being sold for 55 SOL, or $740.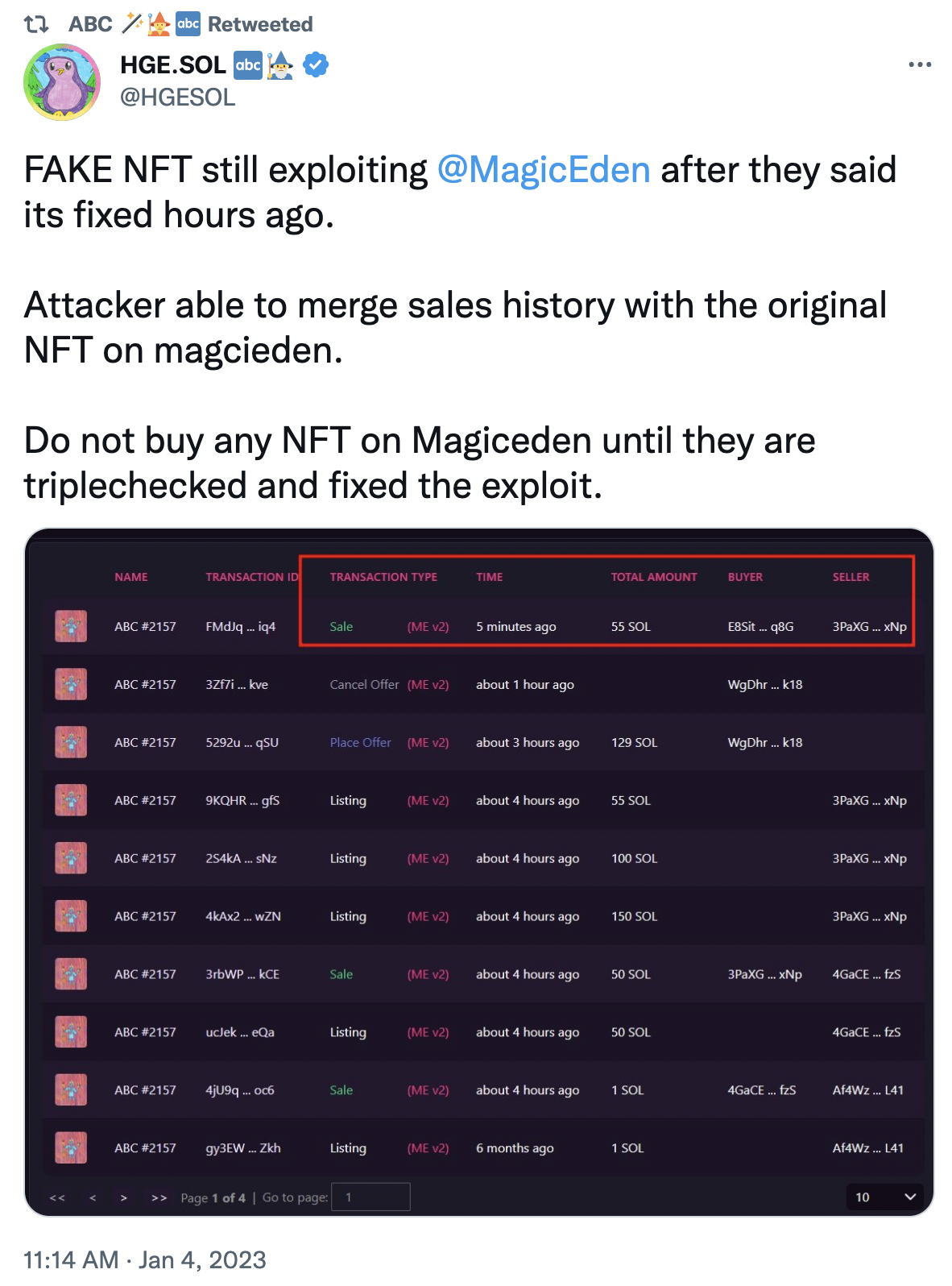 View on Twitter.
The same user also flagged fake NFTs of the popular Solana-based NFT project y00ts.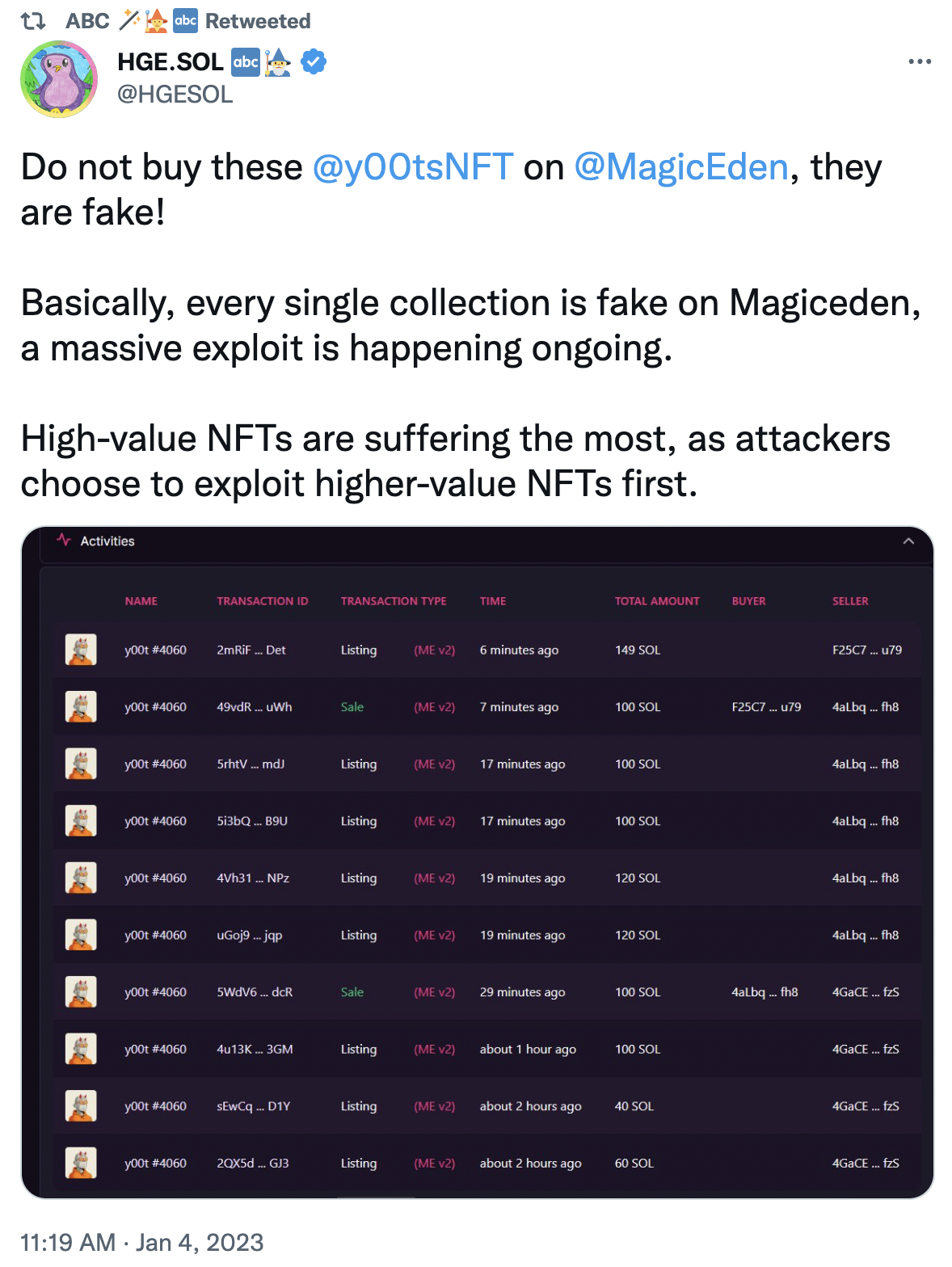 View on Twitter.
y00ts has a 2.5 million SOL ($33.7 million) total trading volume and is Solana's second most popular NFT project, according to Magic Eden. ABC currently sits at fourth place 1.2 million SOL ($16.1 million) total trading volume and maintains a floor price of 165 SOL, or about $2,200.