Back to the list
Doki Doki Launches NFT Gachapon Powered by Chainlink VRF
coinquora.com
29 August 2021 11:38, UTC
Reading time: ~2 m
---
Doki Doki recently launched the NFT Gachapon, Zodiac Girls.
Doki Doki integrated these NFTs with Chainlink VRF.
This allows provable fair randomness in the NFT Gachpon machines.
Doki Doki announced yesterday that they launched the all-new NFT Gachapon machines called Zodiac Girls. These NFTs adopted Chainlink VRF, which improves the fair randomness of the distribution of the NFTs to users.
To note, Doki Doki is a marketplace that features Gachapon machines. It makes buying and selling of NFTs, easier and more fun. It allows brands, artists, and projects to manage and arrange custom NFT Gachapon machines. Moreover, in order to acquire these NFTs, players receive Gachapon capsules that have random NFTs.
On the other hand, Chainlink VRF is an industry-standard provider of tamper-proof smart contracts and publicly auditable RNG or random number generator. Additionally, it enables developers to have high-quality data sources and secure off-chain computations.
Going back, Doki Doki's Zodiac Girls NFT Gachapon is a first of its kind. The integration of Chainlink VRF to these NFTs allows improved security and unbiased randomness for smart contract use.
Kirienzo, Doki Doki's CTO stated,
Using Chainlink VRF is the best way to help ensure our system is fair and can't be gamed, as users can independently verify the RNG solution worked as intended.
Furthermore, Zodiac Girls is an exclusive set of anime-themed NFTs. Its designs are based on the 12 zodiac signs. The set includes 24 collectibles, with secret rare editions and limited to 1 o1 as well as the rares edition that has 10 copies each. Players can mint these NFTs in Ethereum. In addition, players can take advantage of near-zero gas fees, thanks to its connection with Polygon.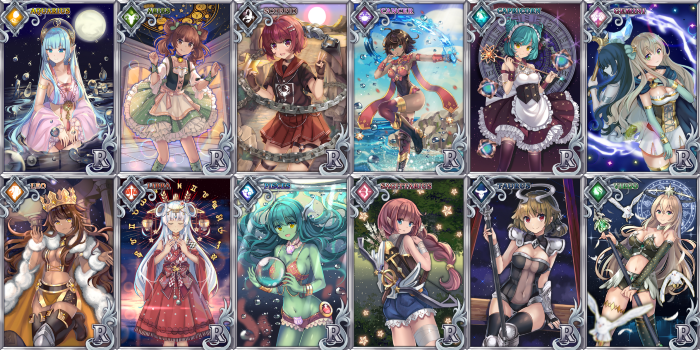 As Doki Doki mentioned, We're always looking for ways to improve the experience of our users while also making sure we use the latest technology to enhance security. Surely, Doki Doki players will surely enjoy its all-new NFT Gachapon, Zodiac Girls.
---
Source
---
Back to the list