Back to the list
Inside Infinix's ZERO ULTRA Smartphone and XBOY EXPLORER NFTs—the Future of Smartphones?
coingape.com
05 October 2022 14:10, UTC
Reading time: ~4 m
---
Since Bitcoin's launch over a decade ago, we've witnessed the development of many blockchain-based trends; Web 3.0, NFTs, the Metaverse, DeFi, P2E, M2E, etc. As these trends continue to gain traction globally, mass adoption has been recorded across various industries, and the billion-dollar mobile technology industry is not left out. According to a recent press release, Infinix, one of the leading and innovative smartphone brands, has announced the launch of its ZERO ULTRA smartphone and accompanying NFTs. 
Priced at $520 and with a 180W Thunder Charge capacity, the ZERO ULTRA will become Infinix's most significant flagship product. The NFTs, on the other hand, are limited edition space-themed XBOY EXPLORER NFT series that commemorates the human desire to explore new horizons in the virtual and physical worlds.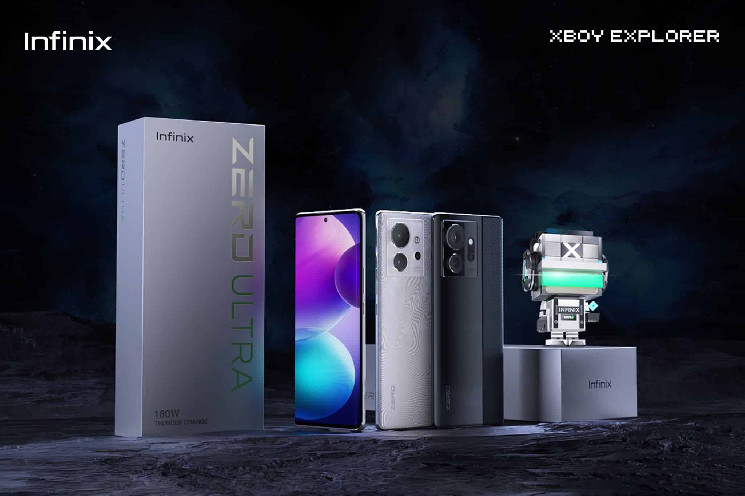 ZERO ULTRA with NFTs
The NFTs were minted and distributed for free by Infinix, and their values continue to rise daily. However, some have been found on secondary NFT markets like OpenSea reselling and transferring from one holder to another. 
The ZERO ULTRA Smartphone 
The flagship smartphone will deliver exciting and unprecedented industry-leading specifications that empower the younger generation to explore beyond the human imagination. 
"With the launch of ZERO ULTRA, we're pushing boundaries. This flagship smartphone delivers industry-leading specs that empower young people to Explore Beyond. We aim to integrate that spirit of exploration into mobile phone development and launch super-fast charging technology that offers users the best possible experience. At the same time, we're undertaking innovative NFT marketing strategies to deliver an exciting digital experience to users. The XBOY EXPLORER NFTs tie all these exciting developments together," Head of Global Public Relations at Infinix, Skye Chen, says. 
The XBOY EXPLORER NFT Characters 
Designed by Cluster3 NFT Labs, the XBOY EXPLORER collection will honor our innate spirit to explore. These NFTs will comprise five explorers, each from a different planet and possessing unique abilities symbolizing core technological advancements in the ZERO ULTRA 180W Thunder Charge smartphone.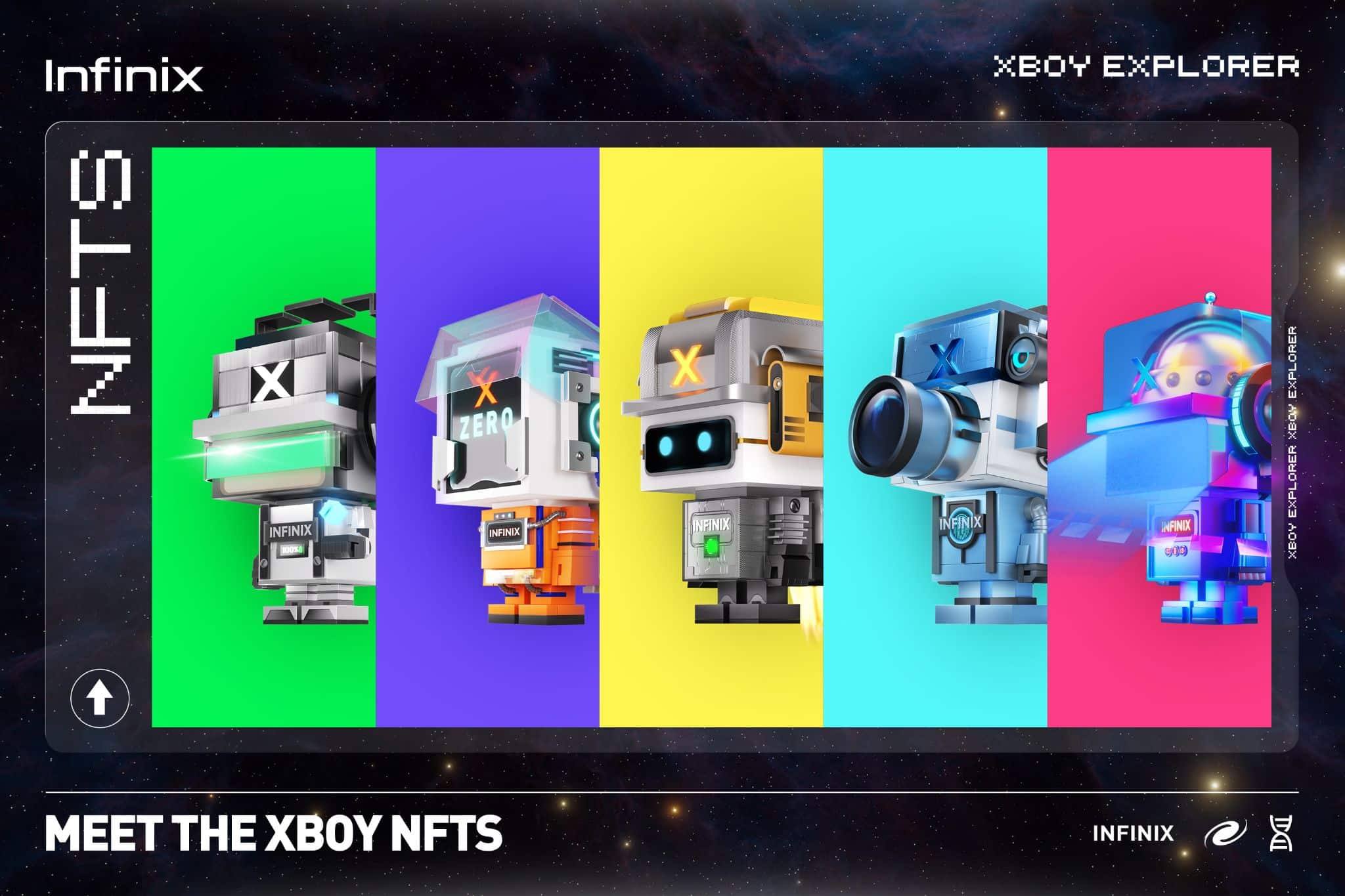 XBOY EXPLORER NFT Collection
FLASH from Venus with the 180W Thunder Charge represents ZERO ULTRA's super-efficient power. 

MIRROR from Jupiter represents the 3D water display. 

VISION from Mercury represents ZERO ULTRA's 200-megapixel camera efficiency. 

WISESTAR from Mars reps the 5G processor. 

CHIC from Saturn reps the clean, classy, and remarkable appearance. 
The first character, FLASH, is the collection's ultra-rare special NFT edition, and only a tiny percentage of lottery prize participants can win this super-rare edition.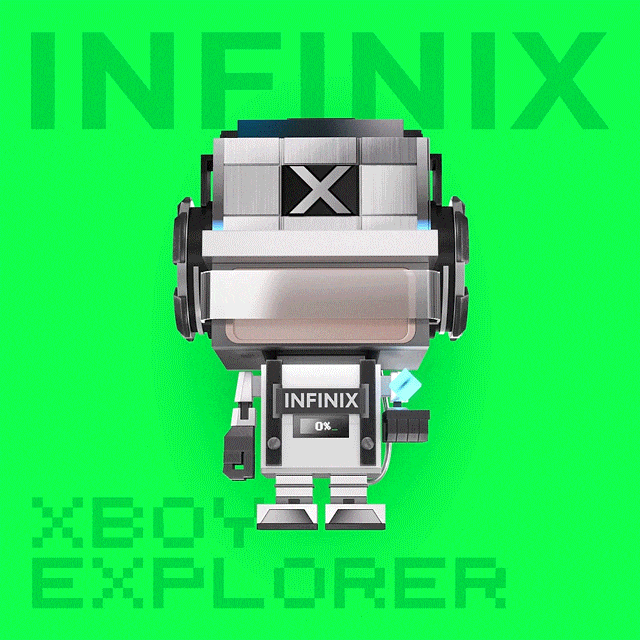 The Flash with world-first 180W Thunder Charge
How to Participate in the Lottery Prize Draw 
Users can qualify for the lottery prize draw by buying one of the ZERO ULTRA smartphones or through social media engagement. For each flagship smartphone bought, you will receive an NFT lottery card granting you the chance to win an animated NFT by simply scanning the QR code. 
Additionally, users can participate in the "Explore NFT stories" challenge with Infinix via the global brand's Facebook pages . You must share your favorite XBOY EXPLORER NFT characters on your social media pages and explain succinctly why they are your favorites to win the space-themed NFTs. 
Leveraging Web 3.0 and NFTs to Deliver Sublime User Experience 
As interest in Web 3.0 continues to rise, especially amongst the younger generation, Infinix aims to be at the forefront of this revolution through the XBOY EXPLORER collection and ZERO ULTRA smartphone. These space-themed NFTs will further aid the smartphone giant in creating an exceptional user experience as it seeks to explore new communication avenues to properly position itself as a leader of the nascent trend in the mobile tech industry. 
"… In a digital world that explores the combination of technology and art. NFTs are a trendy tool that brands can leverage to expand brand awareness and user engagement. As such, the NFT collection is expected to help Infinix create a unique digital experience for users …," Eric, the founder of Cluster3 NFT Labs, reveals. 
The launch of these NFTs is Infinix's first foray into the world of web 3.0 marketing. As the world moves toward global adoption, the global smartphone brand aims to start and sustain conversations with the younger generation through the Cluster3 NFT Labs designed special edition NFTs and industry-leading specifications of the ZERO ULTRA smartphones. 
---
Source
---
Back to the list