Back to the list
Psychedelics At LA Tech Week
blockster.com
14 September 2022 22:37, UTC
Reading time: ~4 m
---
LA Tech Week ventured into a new dimension this year with psychedelics. The LA Tech Week x How to Change Your Mind Event showcased the newest innovations at the intersection of psychedelics and technology, and brought together leading minds to discuss psychedelic research, policy reform, and the future of the industry.
The immersive pop-up experience took place on August 17, 2022, and drew crowds to the location on Abbott and Kinney with a panel discussion with industry experts, live music, and immersive experiences. 
NFT displays lined the walls of the Abbot Kinney location, provided by Creating Fun and Nonvisuals. The NFT art all focused on psychedelics, either visualizing the experience and healing or depicting the plants themselves.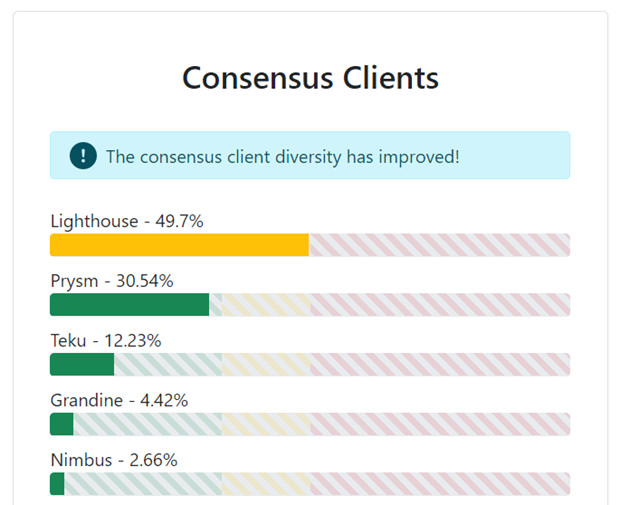 "Psychedelic NFTs are more than just art," said Craig Gross, founder of Creating Fun and a co-sponsor of the event. They're a way to educate. A lot of the NFTs we had on display included mushrooms or other plant medicine, helping demystify this idea that they're strange foreign substances by showing them in their natural states and making them familiar.
NFTs are also one of the key ways psychedelic research is being funded at this point in time. Almost every psychedelic organization besides some of the universities like John Hopkins accepts cryptocurrency as donations. Psychedelic NFT art might seem like a side step to some, but it's a key part of the economy and community currently." 
The event also included two different panel discussions that allowed attendees to hear the latest information on psychedelics and technology and ask questions to industry-leading experts.
Speakers included Natalie Ginsberg, the global impact officer from the Multidisciplinary Association for Psychedelic Studies (MAPS), Dorna Pourange, the psychedelic research expert at Mudwtr, Jeff Chen, the CEO of Radical Science, and Guy Rocourt, the CEO of leading CBD brand, Papa and Barkley. Networking events followed, providing attendees time to discuss the latest innovations in technology and psychedelics. 
"NFTs, cryptocurrency, the metaverse, Web3: these were all topics of discussion amongst the leading experts. How can we better utilize these technologies as the psychedelic community begins to grow?"

Craig Gross, Founder of Creating Fun
Right now, even communication about psychedelics is restricted because people fear legal repercussions. This creates a snowball effect of problems as people move away from sites like Facebook and Instagram where it's known your direct messages are being monitored to sites they're less familiar with.
People cling to anonymity to protect their identity, but that creates opportunities for people who are illegitimate and trying to run scams to do the same thing. Web3 is paving the way for the psychedelic community to have safe, legitimate places to meet and communicate, helping connect everyone with credible leaders who can properly educate and guide us to legalization." 
This LA Tech Week X How to Change Your Mind Event was hosted by Tiny Elephant, a creative impact studio, and co-sponsored by World Wide Mind, an advertising agency, and pop-up owner, and Creating Fun, a creative incubator. The event also included a showing of the Netflix docuseries How to Change Your Mind which highlights the benefits of psychedelics and a chance to connect with brands in adjacent industries such as Hiyo Conscious Cups, Hopwater, and Psychedelic Water. 
Attendees were also able to try a new form of psychedelic technology, the Ajna light, which was set up on site. Invented by former Apple engineer and friend of Steve Jobs turned monk, Guy Harriman, the Ajna light uses five powerful LED lights flickering at specific frequencies to activate the pineal gland and trigger the production of naturally occurring DMT, altering brain waves in a way that mimics a psychedelic experience and brings users into a trance-like meditative state. 
"This won't be the last LA Tech Week and psychedelics event you see," said Gross. "The advancement of psychedelic medicine, and plant medicine as a whole, is still being held back by stigma, misinformation, and a disconnected community.
The Web3 space is presenting us with tools we need to be utilizing to overcome these barriers at a faster rate. The more we can educate about the correlation between technology and psychedelics, the faster we will get to legalization." 
Because of the continued interest and high demand to try the Ajna light, a second event is being held to continue educating on psychedelics and technology. Ascension, a completely free pop-up art and light installation described as bringing heaven to earth will run from September 27 to November 11, 2022.
Registration is required in advance but there is no fee for tickets and no additional fees to try to Ajna light experience. To register and reserve a free ticket, visit AscensionPopUp.com
---
Source
---
Back to the list