Back to the list
Chinese ASIC-Sellers Hurting As Bitcoin Mining on the Wane in China
www.cryptoglobe.com
15 December 2018 04:40, UTC
Reading time: ~2 m
---
The sale of application-specific integrated circuit (ASIC) mining machines has wound down to a trickle in Shenzhen's Huaqiang North district (which borders the semi-autonomous Hong Kong city-state), in line with collapsing cryptoasset prices during 2018, according to the Chinese language odaily.com.
The area was not long ago visited by buyers from all over China, and even abroad, wanting to scoop up ASIC miners in bulk to mine cryptocurrencies, chief among them bitcoin. But now, the electronics store departments dedicated to mining hardware have become ghost towns, and salespeople are often unable to move product.
Prices have tumbled as a result. For example, a Shenma WhatsMiner M3, which once sold for 6,000 yuan (about $870), can now be bought for 1,200 yuan ($175) - or even less if driving a hard bargain. One salesman, Dehui Kang working in the SEG Plaza outlet noted that, even though there is "still business [...] the profit of selling the mining machine is [now] almost the same as that of the mobile phone."
Another salesman, Chen Xu, noted that his shop ventured to buy 20 brand new WhatsMiner M10s in September, but they are not selling and now collecting dust. The M10s are the latest offerings from Shenma, and costed 10,000 yuan apiece (almost $1500), and "can be regarded as a heavy investment in the market" according to Chen Xu.
Collapse in Mining Profitability
Such reports from Chinese wholesalers corroborate other aspects of the mining story. CryptoGlobe has reported recently on the falling hashrate on Proof-of-Work mining networks, of falling difficulty settings on mining networks, and on the consequences on profitability that falling prices are thought to inflict on miners.
(source: bitinfocharts.com)
The hashrate on the Bitcoin network has almost halved since Q3 highs of nearly 60 Exahash. Such a fall in mining power has prompted fears of 51% attacks, and notably what some have referred to as a Bitcoin "death spiral." However, the decline of bitcoin hashrate has clearly begun to level off in the past two weeks.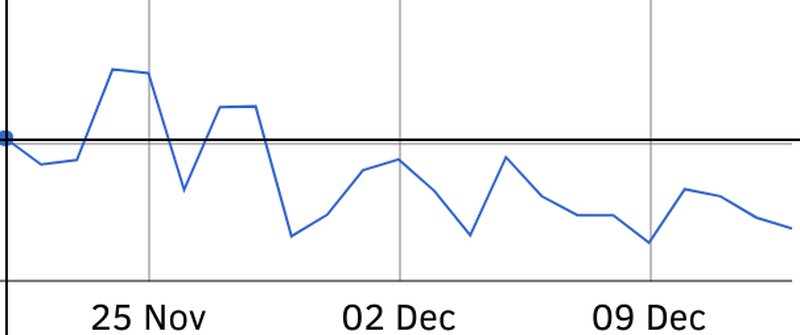 (Bitcoin network hashrate; source: bitinfocharts.com)
CoinShares, a UK-based cryptoasset research and investment firm, recently found that the percentage of Bitcoin mining occurring in China was rapidly falling, and now makes up only a slim majority of worldwide Bitcoin mining - and nearly all of that in a single province, Sichuan.
---
Source
---
Back to the list