Back to the list
Bitfarms plans to acquire 48,000 Miners in 2022 - Bitcoin World
bitcoinworld.co.in
03 March 2021 12:46, UTC
Reading time: ~2 m
---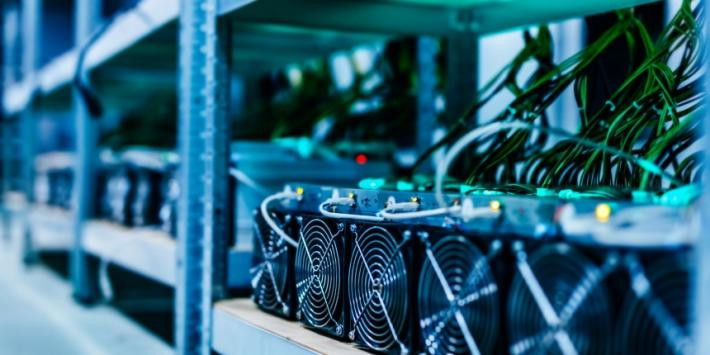 Bitfarms, the significant Canadian miner, intends to acquire 48,000 new miners across the next two years. As per the reports, the Canadian mining company has obtained the equipment from Chinese supplier MicroBT to improve its hashing capacity by another 5 EH (exahashes). Bitfarms was established in 2017 and recently has a capacity of 1 EH. Additionally, it has targeted a 200% gain by the end of 2021. The hashing capacity is the number of pure computing horsepower devoted to mining Bitcoin or cryptocurrencies.
Additionally, the firm expects the initial shipment of hardware to occur on or before January 2022, with the final mining rigs anticipated to appear in December 2022. It will enhance its overall hashing capacity to a total of 8 EH over the next two years. Bitfarms will fit the miners at prevailing and new facilities, which are supposed to be in progress. Over the past eight months, Bitfarms has received over 12,000 mining rigs from MicroBT, indicating safety and power efficiency as reasons for the acquisitions.
Bitfarms believes mining fleet will drive the DeFi's Economy Growth
Previously, Bitfarms bought 1,000 Whatsminer M31S mining rigs and stated it would acquire 3,000 Whatsminer M31S+ miners. It will arrive in late February next year. The firm considered the mining fleet would increase computing power and drive the DeFi economy's growth. After ultimately receiving the miners, Bitfarms anticipates its production capacity to advance to 3.0 EH by the end of 2021. Finally, they intend to exceed 8.0 EH by the end of 2022.  
Aspiring to develop their hash rate by a factor of eight, the Bitfarms' team believes this would considerably strengthen the number of Bitcoins received daily. Emiliano Grodzki, CEO of Bitfarms, saw the miners' supply as one of the most significant challenges in the foreseeable future. One of the difficulties is due to a global shortage of mining chips. Bitfarms was the first Bitcoin mining company to conclude its long-form prospectus with the Ontario Securities Commission and commenced trading on the Toronto Stock Exchange in July 2019. The company has five industrial-scale facilities located in Quebec, all powered with hydroelectric energy.
---
Source
---
Back to the list