Subversive Capital Advisor's other Exchange Funds will continue to function normally.
PUNK was founded in January 2022 to invest in firms that offer services and products that support the Metaverse's infrastructure and applications. Despite its name, Mark Zuckerberg's firm was not one of those companies.
Subversive Capital Adviser chose to form the fund dubious of Meta's vision of what that future will look like and to invest in other firms leading innovation in this new field. Subversive's portfolio manager, Christian H. Cooper, stated:
"We continue to believe Meta's focus is misguided and, we've decided to pivot given the rapid advances in more promising technology such as Artificial Intelligence."
After May 31, 2023, the fund will cease operations and distribute the remaining profits to owners. If shareholders do not sell their fund shares by this date, their shares will be automatically redeemed for cash at the fund's net asset value (NAV). Transactions to sell fund shares may incur standard brokerage fees. Shareholders should consult with their tax counsel about the income tax implications of the liquidation.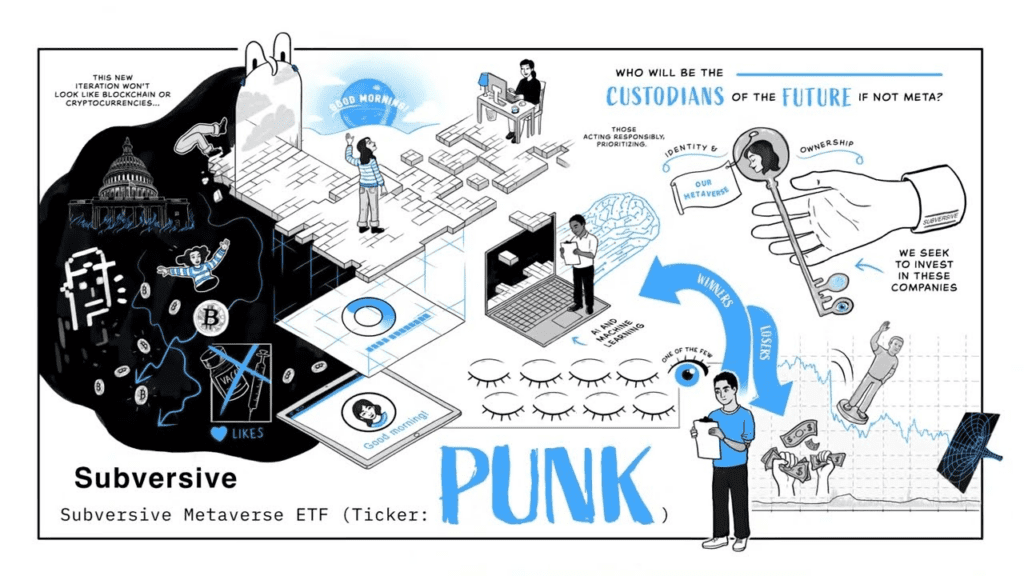 The investing business is just the latest to seem to have soured on the metaverse. In the company's most recent financial report and analyst call, Zuckerberg focused on artificial intelligence and Meta's main products rather than the company's metaverse endeavors.
The investment strategies of Subversive Capital Advisor are largely focused on several mission-driven developing industries that they think will impact the economy of the future.
DISCLAIMER: The information on this website is provided as general market commentary and does not constitute investment advice. We encourage you to do your own research before investing.