Back to the list
Crypto Trading Platform SwissBorg Adds Support for XRP, 'The Most Scalable Digital Asset'
www.cryptoglobe.com
18 June 2021 12:55, UTC
Reading time: ~3 m
---
On Thursday (June 17), Switzerland-headquartered crypto startup SwissBorg announced its support for XRP.
Here is an overview of SwissBorg's history: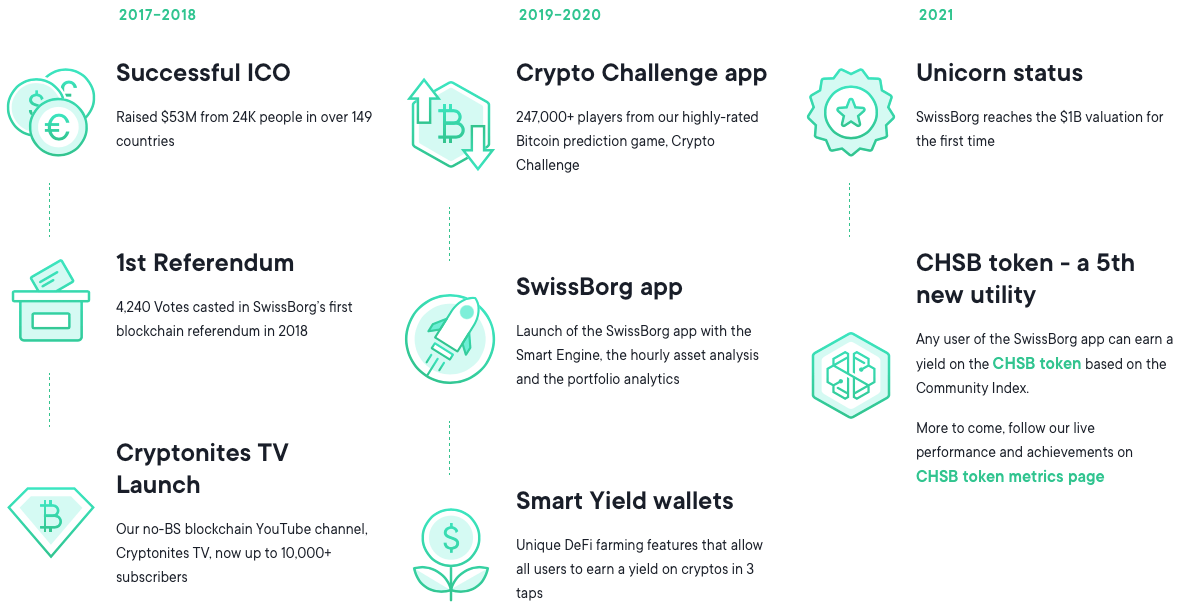 SwissBorg's mobile app (which is available for iOS and Android) lets you buy, sell, and exchange cryptocurrencies (sixteen including XRP), with support for 15 fiat currencies (CHF, EUR, GBP, CAD, BGN, SEK, HKD, RON, CZK, NOK, ILS, HUF, PLN, SGD, DKK, ZAR).
SwissBorg's "Smart Engine" tries to get "the best liquidity and rates" by "connecting to Binance, HitBTC, LMAX and Kraken exchanges."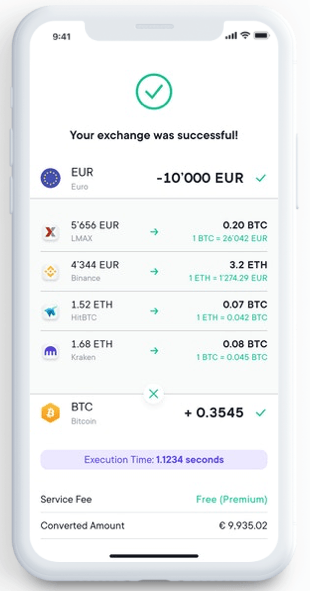 Here are a few interesting highlights from SwissBorg's blog post about adding of support for XRP to its mobile app:
"The XRP Ledger's consensus algorithm settles  transactions in 3-5 seconds, processing at a throughput of up to 1500 transactions per  second. These properties put XRP at least an order of magnitude ahead of other top  digital assets."
"A team of full-time, world-class developers at Ripple  maintain and continually improve the XRP Ledger's underlying software. Ripple acts as  a steward for the technology and an advocate for its interests, and builds constructive  relationships with governments and financial institutions worldwide."
"Features like Escrow, Checks, and Payment  Channels support cutting-edge financial applications including the Interledger Protocol.  This toolbox of advanced features comes with safety features like a process for  amending the network and separate checks against invariant constraints."
"In addition to all the features that make XRP  useful on its own, the XRP Ledger also has a fully-functional accounting system for  tracking and trading obligations denominated in any way users want, and an exchange  built into the protocol. The XRP Ledger can settle long, cross-currency payment paths and exchanges of multiple currencies in atomic transactions, bridging gaps of trust  with XRP."
"XRP is highly secure and liquid, being traded on over 140 exchanges. It's consensus algorithm settles transactions in just 3-5 seconds, and can handle 1,500 transactions per second, making it the most scalable digital asset. With a 7-year track record, it is also highly stable, with negligible energy consumption when compared with other proof-of-work tokens."
DISCLAIMER
The views and opinions expressed by the author, or any people mentioned in this article, are for informational purposes only, and they do not constitute financial, investment, or other advice. Investing in or trading cryptoassets comes with a risk of financial loss.
---
Source
---
Back to the list