Back to the list
Coinbase Now Allows Direct Cryptocurrency Conversions
www.cryptoglobe.com
18 December 2018 04:40, UTC
Reading time: ~2 m
---
On Monday (17 December 2018), day 8 of Coinbase's "12 Days of Coinbase" initative (a new announcement every day between December 10th and December 21st), the crypto exchange announced on its blog that it has started the rollout of a new feature ("Convert") that allows users of Coinbase Consumer (Coinbase.com) and Coinbase's mobile app to directly convert between any two of six supported cryptocurrencies.
The screenshots below give you an idea of how the "Convert" feature works: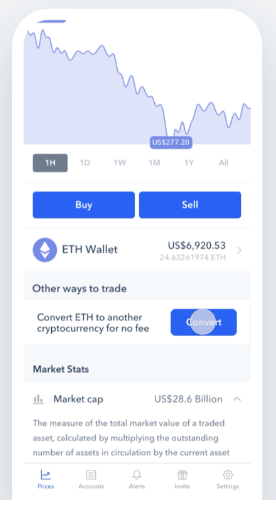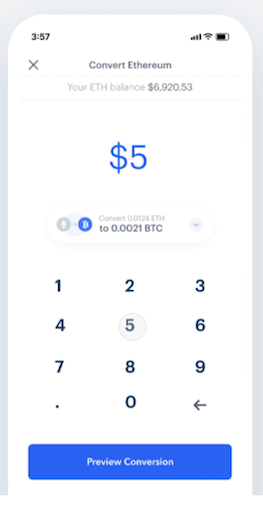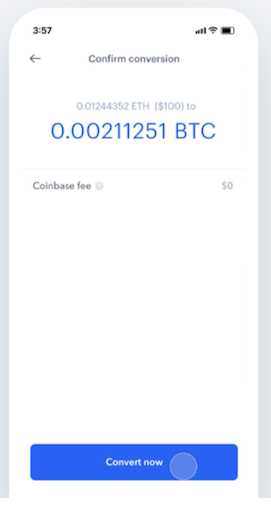 For now, customers can only convert between the following six supported cryptocurrencies: Bitcoin (BTC) and Ethereum (ETH), Ethereum Classic (ETC), Litecoin (LTC), 0x (ZRX), and Bitcoin Cash (BCH).
The new feature is currently available in the United States on Coinbase.com and in Coinbase's mobile trading app. The great thing about this feature it than it is quicker and cheaper than having to do two separate transactions (i.e. selling the first cryptocurrency to get fiat and then using fiat to buy the second cryptocurrency). 
How much does a "Digital Currency Conversion" cost?
"With a Digital Currency Conversion, you can accomplish in a single transaction what would otherwise require two separate transactions. For example, you could directly convert Bitcoin to Ethereum (a Digital Currency Conversion), or you could sell Bitcoin and then purchase Ethereum (a Digital Currency Sale followed by a Digital Currency Purchase).  Coinbase charges a Spread of one percent (1.00%) for Digital Currency Conversions. However, the actual Spread may be higher or lower due to market fluctuations in the price of Digital Currencies on Coinbase Pro between the time we quote a price and the time when the order executes. We do not charge a separate Coinbase Fee for Digital Currency Conversions."
Coinbase says that it will be "gradually rolling out the ability to convert cryptocurrencies to customers in all 34 countries in which Coinbase offers native payment access."
All Featured Images Courtesy of Coinbase
---
Source
---
Back to the list
Similar news