Back to the list
Bitfinex and Ethfinex List Four New Tether Competitors
www.coinspeaker.com
03 December 2018 06:49, UTC
Reading time: ~4 m
---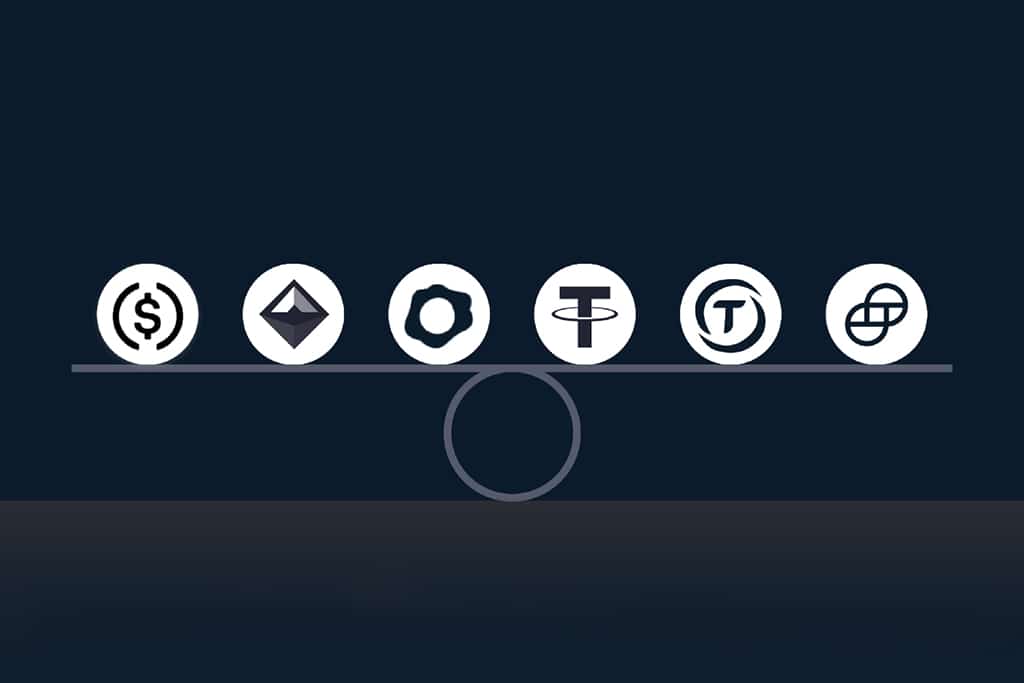 Photo: Bitfinex / Medium
Bitfinex, a popular cryptocurrency exchange based in Hong Kong, added support for four new stablecoins – USDC, True USD, Paxos, and Gemini USD.
In their blog post the company announced:
"From today customers can access all major stablecoins at Bitfinex, as we introduce USDC, True USD, Paxos, and Gemini USD to our existing Tether and Dai offering."
They also added:
"At Bitfinex and Ethfinex we are dedicated to providing a high quality, unbiased meeting place for every ecosystem and customer. We were the first to introduce alternative stablecoins onto our platform, including Dai (an Ethereum collateralised stablecoin), and now proudly introduce the following established stablecoins: USDC, True USD, Paxos, and Gemini USD. All stablecoins on Bitfinex and Ethfinex will be traded against USD."
Except on the main trading platform, new stable coins will be available on Ethfinex, which previously supported only USDT and Dai. Thus, now Bitfinex and Ethfinex support all major stablecoins, reflecting the current market situation and customers' demand.
Before this, investors could only use Tether, which was created in 2014 and dominated the stablecoin market up until some months ago. This was mostly because it was the only stablecoin that was really very good and worked well.
Nobody tried to imitate Tether until everybody did and now we have a large stablecoin market that is quickly expanding and becoming even bigger. Alternatives started to be launched from March 2018 onward and they established themselves as big players in the market.
Even though Tether (USDT) dominates volumes across the crypto world, it has suffered very big problems of late with maintaining its supposed 1:1 'Tether' (hence the name) with the US dollar. There were worries about its banking arrangements and whether it actually has the reserves necessary to support such a peg. This has given rise to the monitored phenomenon known in the crypto world as 'The Tether Premium', which describes the extra that the convenience of using USDT (especially on exchanges that don't accept FIAT deposits or trade US dollar pairs) costs.
That Premium currently stands at around 5% – or $175 – at the current somewhat depressed price of a Bitcoin, but has been over $1,000 at points in the last few months.
It can be expected that just as thousands of altcoins and later tokens came to market, there will be an increasing number of stablecoin offerings, especially as traditional finance goes more and more crypto. Exchanges like Bitfinex appear ready to support anything their customers might use, while others such as Binance appear more reluctant to add stablecoin tokens without significant demand.
Cryptocurrency exchange Binance, recently added Paxos as a base currency to its trading platform, and the exchange also announced support for USDC in mid-November. Bitcoin payment platform BitPay recently added PAX to its system, allowing employers and employees alike to both send and receive payments in the stablecoin.
Alleged USDT Manipulations
Just for a reminder, in October this year,  one Bitfinex employee, with access to insider information, has shared details of the Bitfinex investigation in regards to the anomalous growth of Bitcoin and decrease in the USDT. According to the employee, Bitfinex itself was not connected to the situation. Although, a third-party connected network of trading bots, that were set up for massive USDT sales, were implicated in the Bitcoin exchange rate manipulation.
Bitfinex managed to find a connection between the accounts and, following the transactions of the wallets belonging to them, de-anonymized the possible initiator of the one-day Tether 'crisis.' An independent analyst who prepared the report for Bitfinex believes that IMMO was involved in the attack, which many media associate with the dynasty of bankers – the Rothschilds.
Right now, we have to wait and see how the re-birth of Asia-specific stablecoins for currencies like the Chinese Yuan and the Japanese Yen.
Such additions will essentially enable crypto traders to have a global reach and the ability to get from one continent to another in terms of financial liquidity with less effort than ever before, which will enable new types of payment platforms that had not previously been possible, even with the existence of Bitcoin.
---
Source
---
Back to the list