Back to the list
Coinbase listing effect reemerges as Ankr, Curve (CRV) and Storj rally
cointelegraph.com
23 March 2021 17:12, UTC
Reading time: ~2 m
---
On March 23 the Coinbase listing 'bump' reemerged as the exchange announced that it would list Ankr (ANKR), Curve DAO Token (CRV), and Storj (STORJ) on Coinbase Pro.  
A blog post from the top U.S.-based cryptocurrency exchange stated that inbound transfers for ANKR, CRV and STORJ are available beginning March 23 with trading set to "begin on or after 9 AM Pacific Time (PT) Thursday, March 25, if liquidity conditions are met."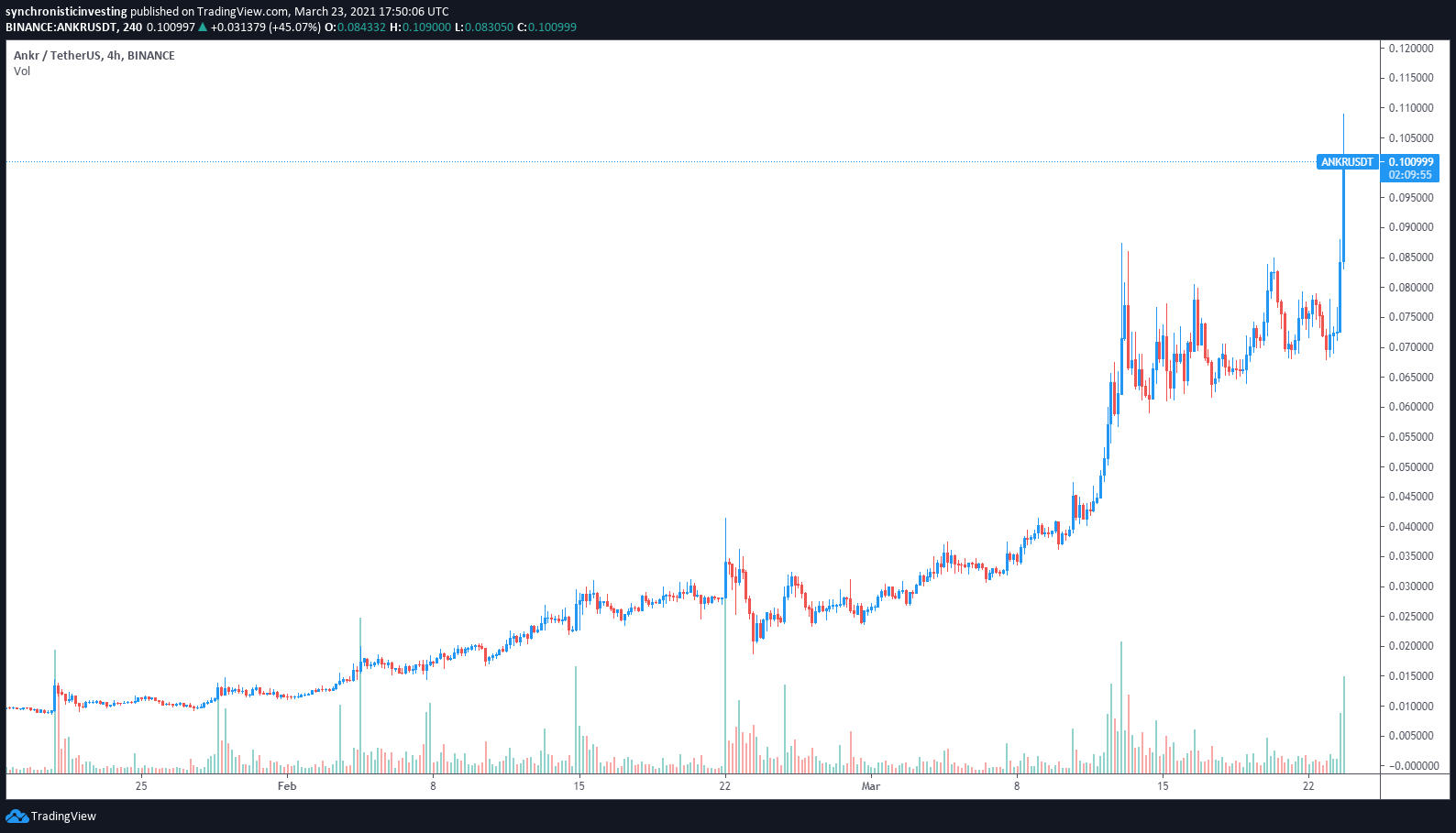 ANKR has been on a hot streak since the beginning of February, with its price skyrocketing 900% from a low of $0.011 on Feb. 1 to a record high of $0.109 following the announcement from Coinbase and multiple partnership announcements and protocol upgrades led to a steady increase in trading volume.
According to data from Cointelegraph Markets Pro, market conditions for ANKR have been favorable for some time.
The VORTECS™ score, exclusive to Cointelegraph, is an algorithmic comparison of historic and current market conditions derived from a combination of data points including market sentiment, trading volume, recent price movements and Twitter activity.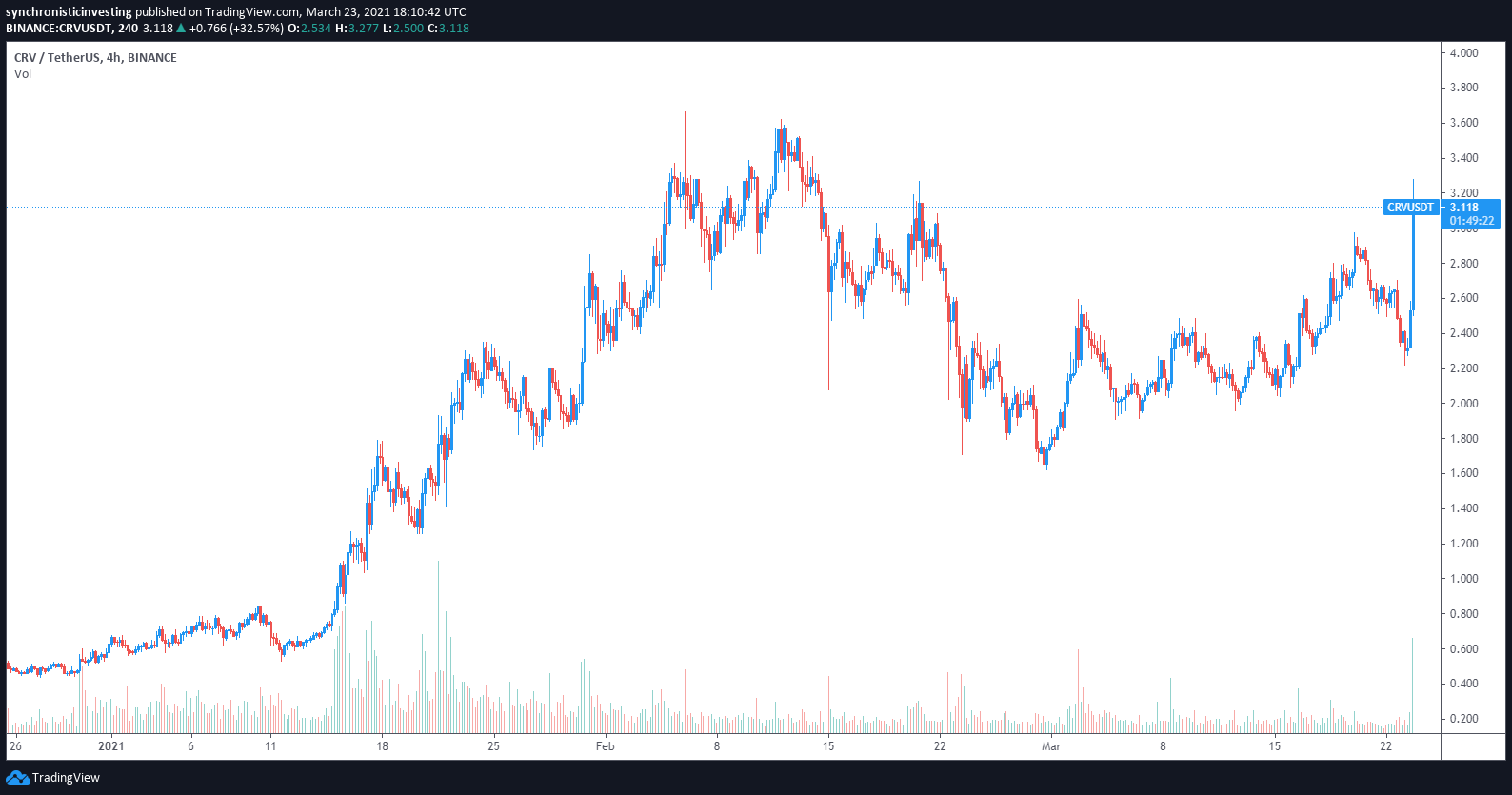 CRV benefited from the growth of decentralized finance (DeFi) during the first two months of 2021, seeing its price rally almost 600% from a low of $0.52 on Jan. 11 to a high of $3.67 on Feb. 6.
VORTECS™ data from Cointelegraph Markets Pro began to detect a bullish outlook for CRV on March 22, prior to the recent price rise.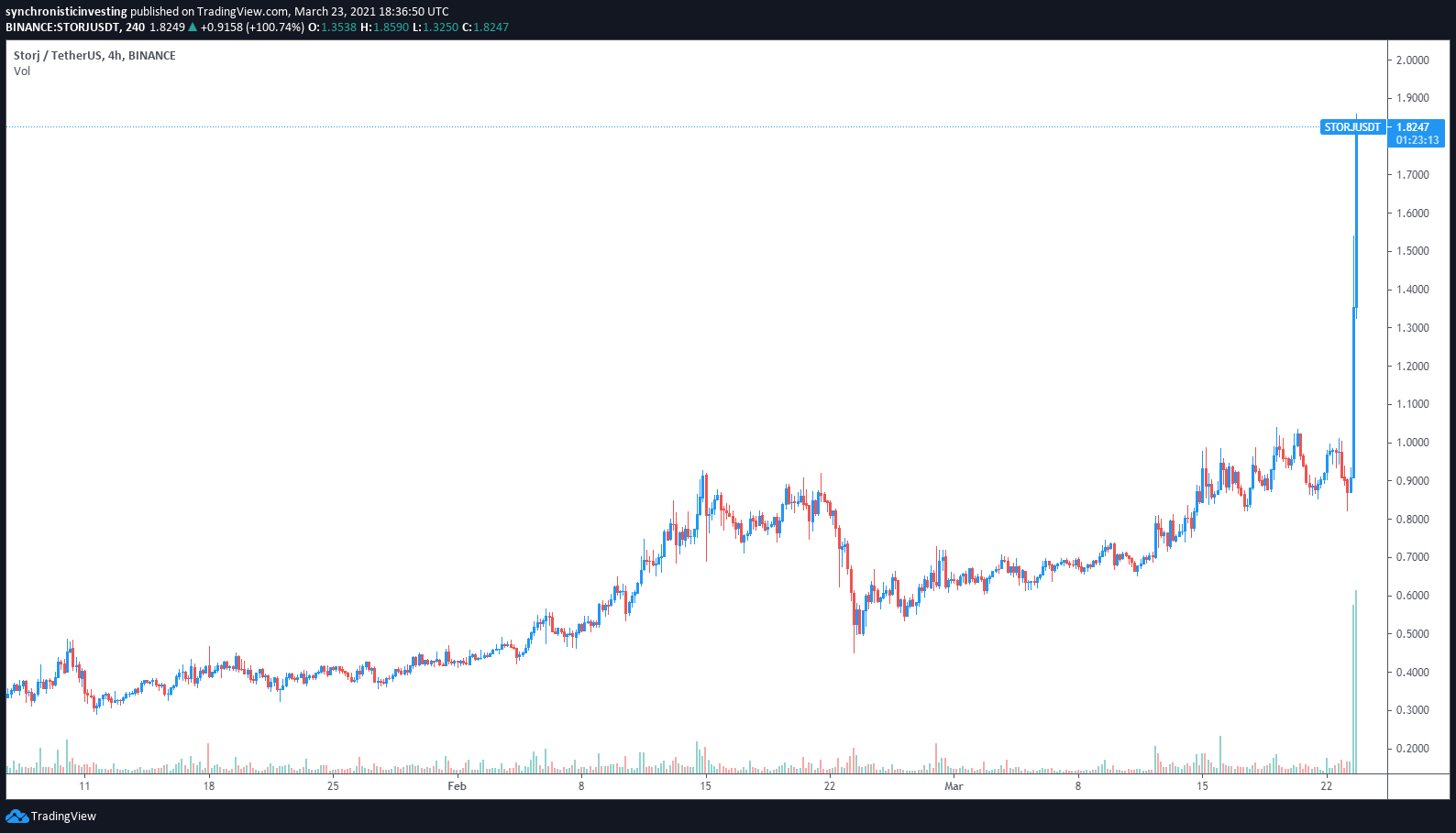 Since reaching a low of $0.445 on Feb. 23 when the cryptocurrency market experienced a sharp correction, the price of STORJ has rallied 311% to a high of $1.83 on March 23 following the Coinbase announcement.
While the significant price growth over the past 24-hours for ANKR, CRV, and STORJ demonstrate that the Coinbase bump remains a potent source for price movement, a more significant driver of their price action has been the steady growth and adoption of project.
From cloud storage, computing power and unused bandwidth to decentralized finance and exchanges, decentralized networks are growing in prominence and strength with no signs of slowing down anytime soon.
---
Source
---
Back to the list