Back to the list
There Are Now 10,000 Bitcoin ATMs Globally
decrypt.co
18 September 2020 05:20, UTC
Reading time: ~3 m
---
Global Bitcoin ATM installations hit 10,000 today, seven years after the first machine debuted. Their numbers have risen by an average of 167%, year-on-year, according to data from Norwegian financial services company AksjeBloggen.
In fact, 2020 has far surpassed previous years. In the first nine months, the number of ATMs rose by 3,885—a 67% increase on 2019. 
It's an indication of COVID-19's effect on the industry—as it ushers in a wider trend towards the use of more innovative forms of financial interaction—and the rude health of the cryptocurrency sector.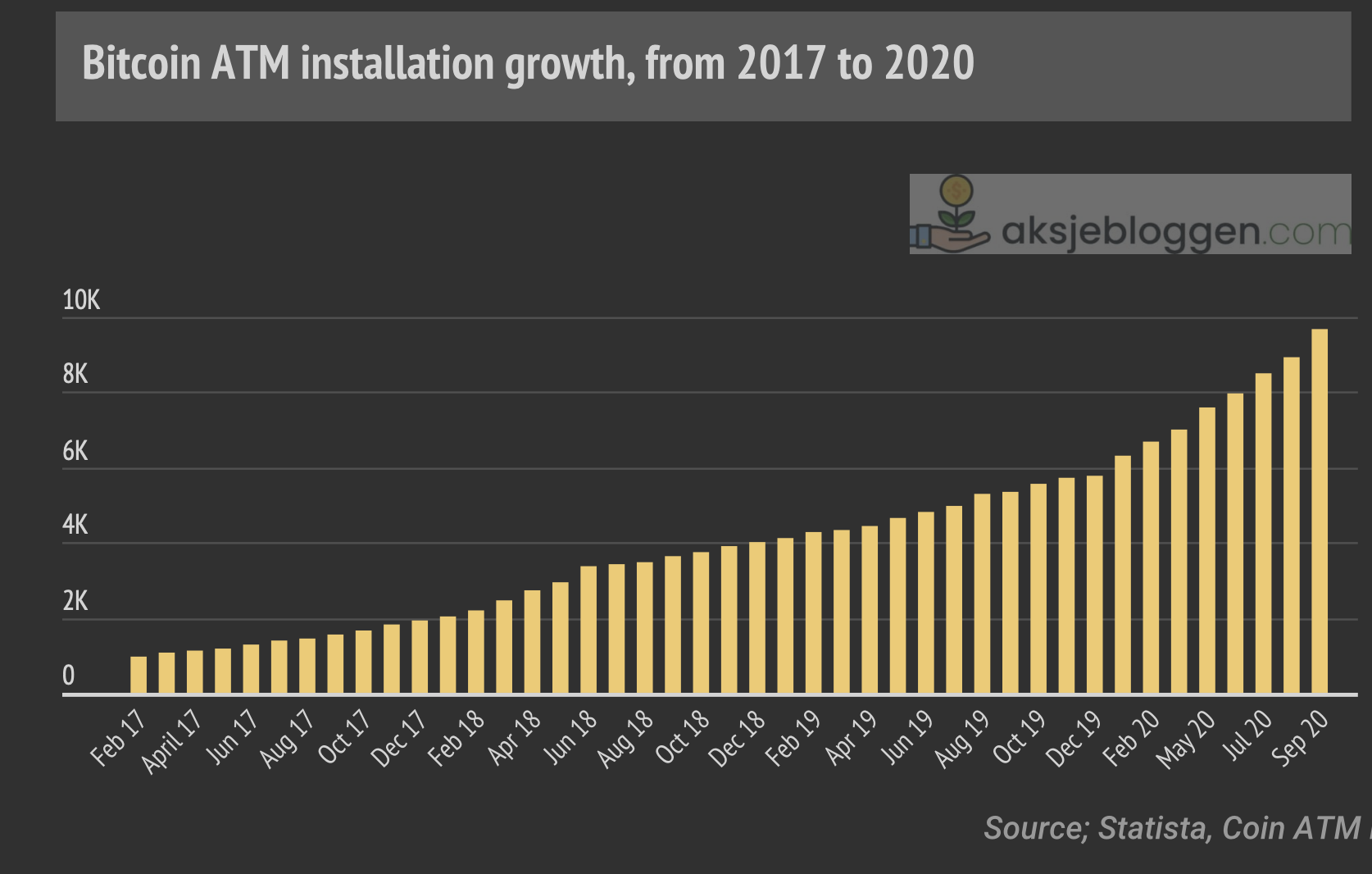 ATMs are proving to be one the most convenient and quickest ways to transfer physical cash into Bitcoin or other cryptocurrencies, Daniel Polotsky, CEO, and co-founder of leading US Bitcoin ATM operator CoinFlip, told Decrypt. 
"Bitcoin is a very complicated concept and we've packaged it up, and made it easy for you to go to the ATM, use cash and you get Bitcoin right away—before you even get back to your car," he said. 
Coinflip has a rapidly growing network of over 900 ATMs in 45 states. It's installing 30 to 50 new ATM's a day and is in the process of expanding to Canada, said Polotsky.
While using a cryptocurrency exchange may require a bank account, only a mobile phone is necessary to transfer or convert small sums (under $900) via an ATM, he added. The process takes as little as five minutes. (But rules vary depending on the operator and country.)
ATM regulation is fast evolving
The world's first Bitcoin ATM opened in 2013, in Canada's capital Vancouver. But it's the US that's the undisputed leader when it comes to installations. US Bitcoin ATMs hit 7,567 in September—a 127% jump in a year, according to AksjeBloggen.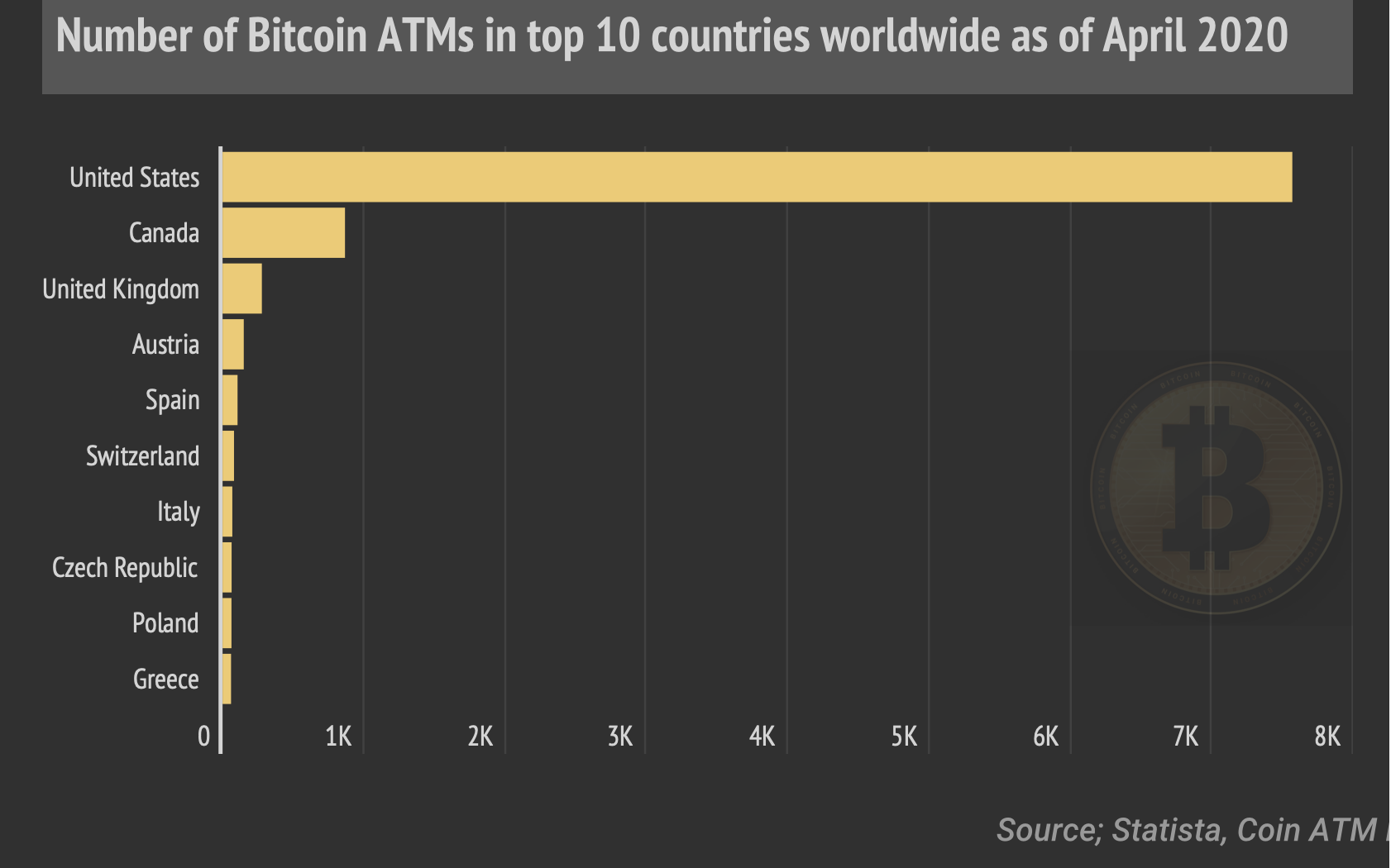 Canada is ranked as the second-largest market globally, with 869 Bitcoin ATMs as of September.
But the ATMs are also popular in nations with volatile financial markets and are now present in more than 70 countries.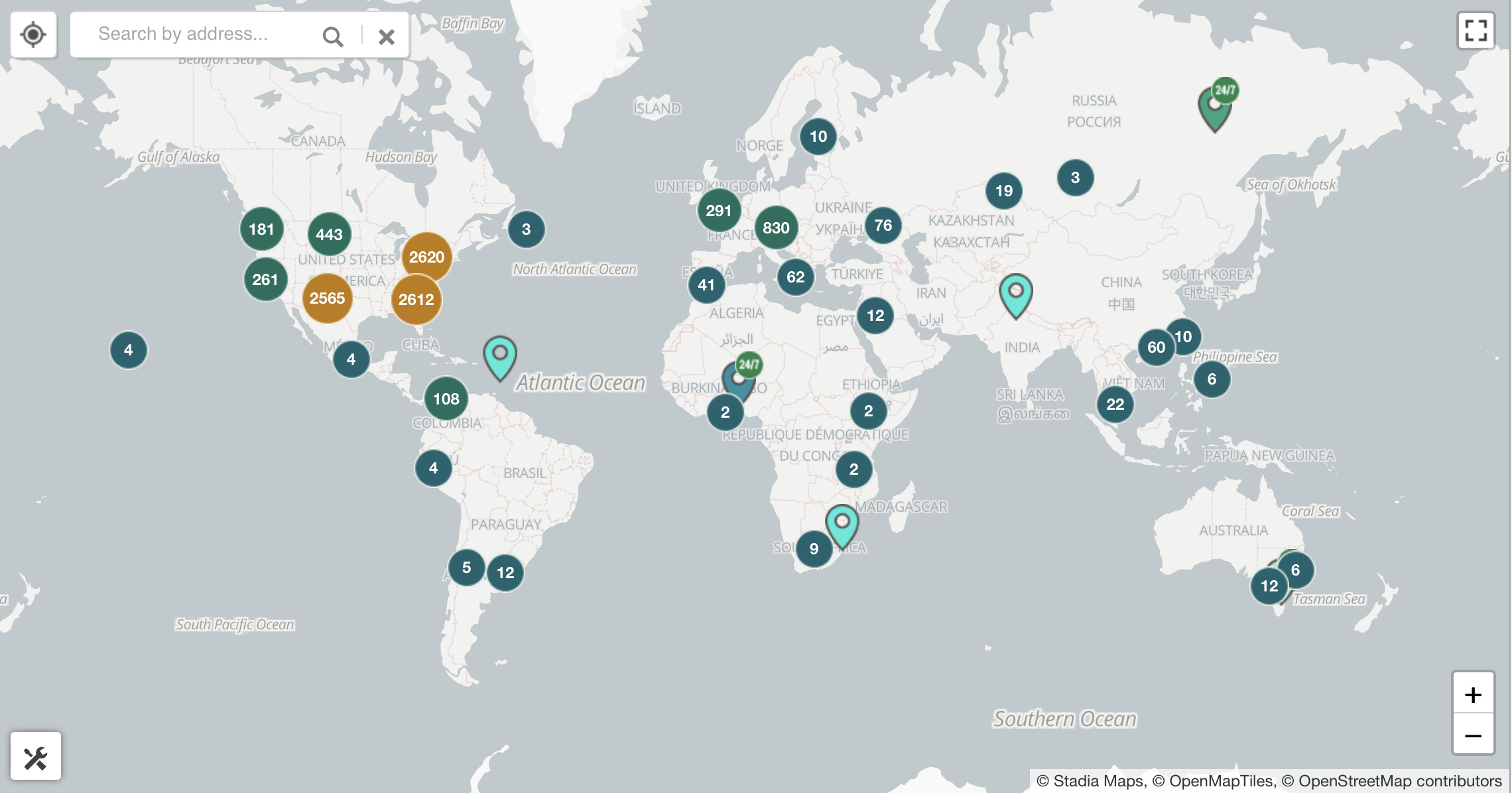 Genesis Coin is the leading Bitcoin ATM manufacturer globally, with a 35% market share and 3,406 ATMs operating worldwide as of September.
According to Polotsky, CoinFlip's machines comply with regulations that were introduced in 2013. "We do comply with all the same standards that a bank does, at least in the United States. Over here, it is a very regulated industry," he said. 
But not all countries have been able to keep up. Authorities worry that Bitcoin ATMs present a simple method of currency conversion for money laundering and tax evasion, and some have introduced new legislation, which makes unlicensed machines illegal.
In Germany, Polish firm KKT UG saw its 17 unlicensed ATMs seized by the authorities last month. The machines were in breach of German regulations, passed at the end of last year.
There are now 8,000 Bitcoin ATMs globally
But the sector's growth shows no sign of slowing down.
"In general, this is a very young industry and there's plenty of growth opportunities," said Polotsky. "As Bitcoin becomes more popular, and more people want to purchase it, I definitely think there's room for more [ATMs] both in the US and beyond," he said. "I don't see why we can't get to 100,000."
---
Source
---
Back to the list
Similar news