Back to the list
Binance includes BTC, ETH, BNB, ETC, and USDT in fourth phase of lending platform
ambcrypto.com
16 September 2019 05:30, UTC
Reading time: ~2 m
---
Leading cryptocurrency exchange, Binance is all set to unveil the fourth phase of Binance Lending Products at 6 AM [UTC] on 18th September. In this lending program, participants are required to deposit their tokens for a fixed term of 14 days and receive a fixed interest rate immediately after the maturity of the loan term.
#Binance Launches Fourth Phase of Binance Lending Productshttps://t.co/rVssshGwNl pic.twitter.com/jNIBTzIHMp

— Binance (@binance) September 16, 2019
In addition to the stablecoin USDT and the crypto exchange's native token BNB, the fourth phase will include Ethereum Classic [ETC] and Bitcoin [BTC], and Ethereum [ETH].
According to the latest announcement on Binance's official blog post, subscription format was on first-come-first-serve basis. The period of subscription was allocated from 18th September 6:00 AM [UTC] to 19th September 0:00 AM [UTC]. Interest calculation period was from the time of the start of the phase to 2nd October, 6:00 AM [UTC].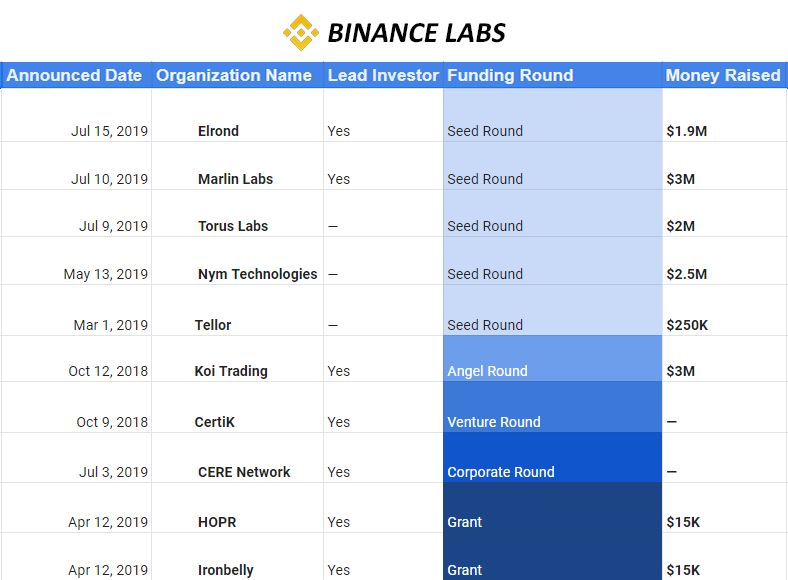 Source: Binance | Lending Product Details
In this phase, BTC has a total subscription cap of 2,000 and an individual cap of 20 BTC. At an annualized interest rate of 3%, lot size of 0.01 BTC would receive 0.00001151 BTC on completion of 14 days.
Similarly, ETH has a total subscription cap of 15,ooo and an individual cap of 150 ETH. Upon maturity, at a 6% interest rate, a lot size of 1 ETH would receive 0.002301 ETH.
ETC's total subscription cap stood at 20,000 and an individual cap at 1 ETC. A participant subscribing to 1 ETC lot size would earn 0.002684 ETC after the fixed term at an annualized interest rate of 7%.
The blog post highlighted,
"BNB balances committed into Lending products will be included in each user's daily BNB balance calculations for Binance Launchpad and other daily calculations as mentioned in the Daily BNB Balance Calculation Mechanism Update. "
The first phase of the lending scheme went live on August 28th, the second and the third phase have also been fully subscribed on September 4th and 11th, respectively.
---
Source
---
Back to the list