Back to the list
Cryptopia website down for around 8 hours; Users panic as speculations of another hack rise
ambcrypto.com
14 May 2019 20:50, UTC
Reading time: ~2 m
---
Cryptopia, the New Zealand-based exchange that made headlines earlier this year due to a security breach, is back in the limelight. According to a Redditor, Fallenkeith2018, the exchange's website has reportedly been down for around eight hours now, with the platform citing maintenance as a reason.
The Redditor stated,
"Cryptopia has been down for 8 hours, did it get hacked again? I woke up this morning to check Cryptopia to see if there was any updates on the website about new trading pairs. When I went to Cryptopia mainsite, it says: Don't Panic! We are currently in maintenance. Thank you for your patience and we apologise for the inconvenience."
Additionally, a Twitter user, @IsatuSaristaa, has alleged that the website has been down for around 48 hours now. Notably, the concern arises from the lack of notification provided by the platform's social media channels, Twitter and Discord.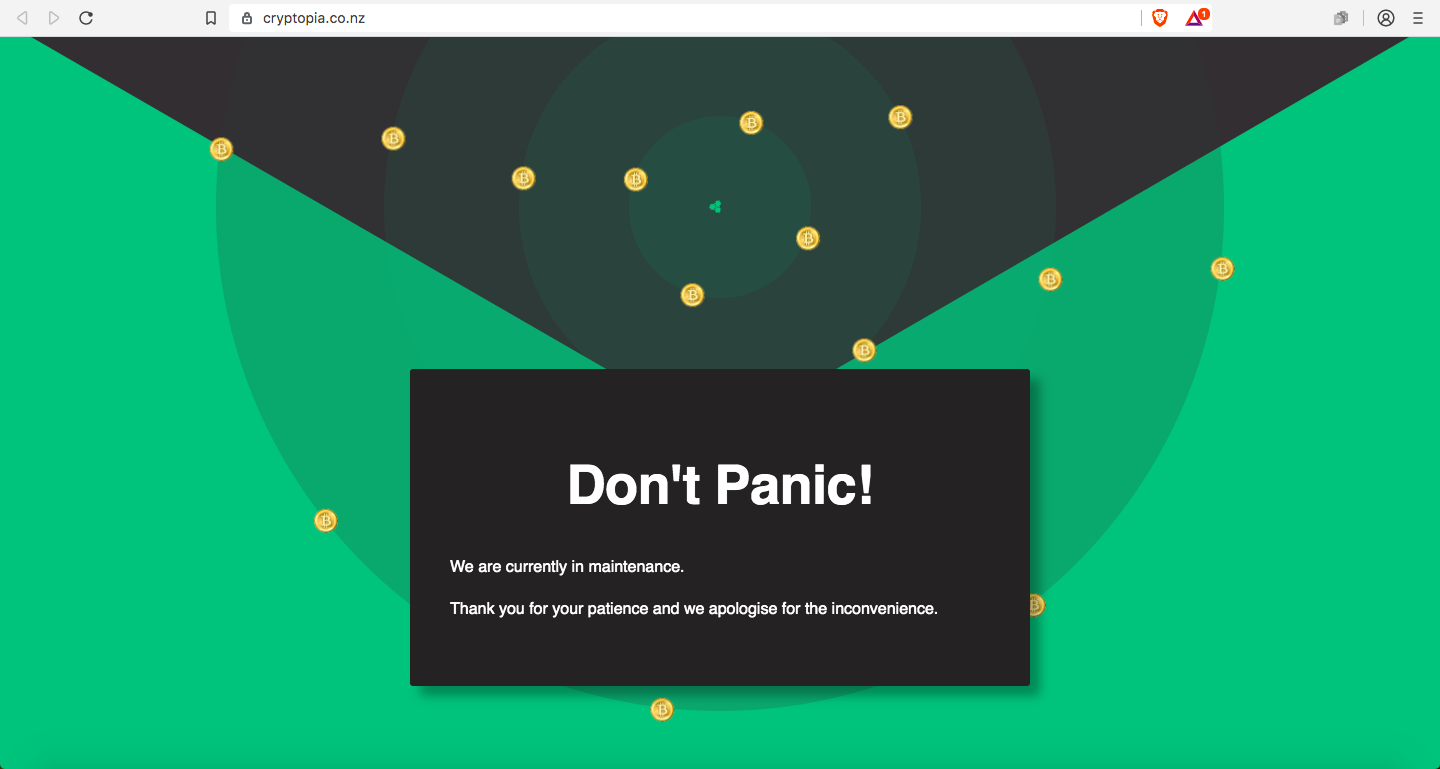 Source: Cryptopia
The last update provided by the exchange on its Twitter handle dates back to 26 April 2019, when the platform notified its users of maintenance for a 1-hour period.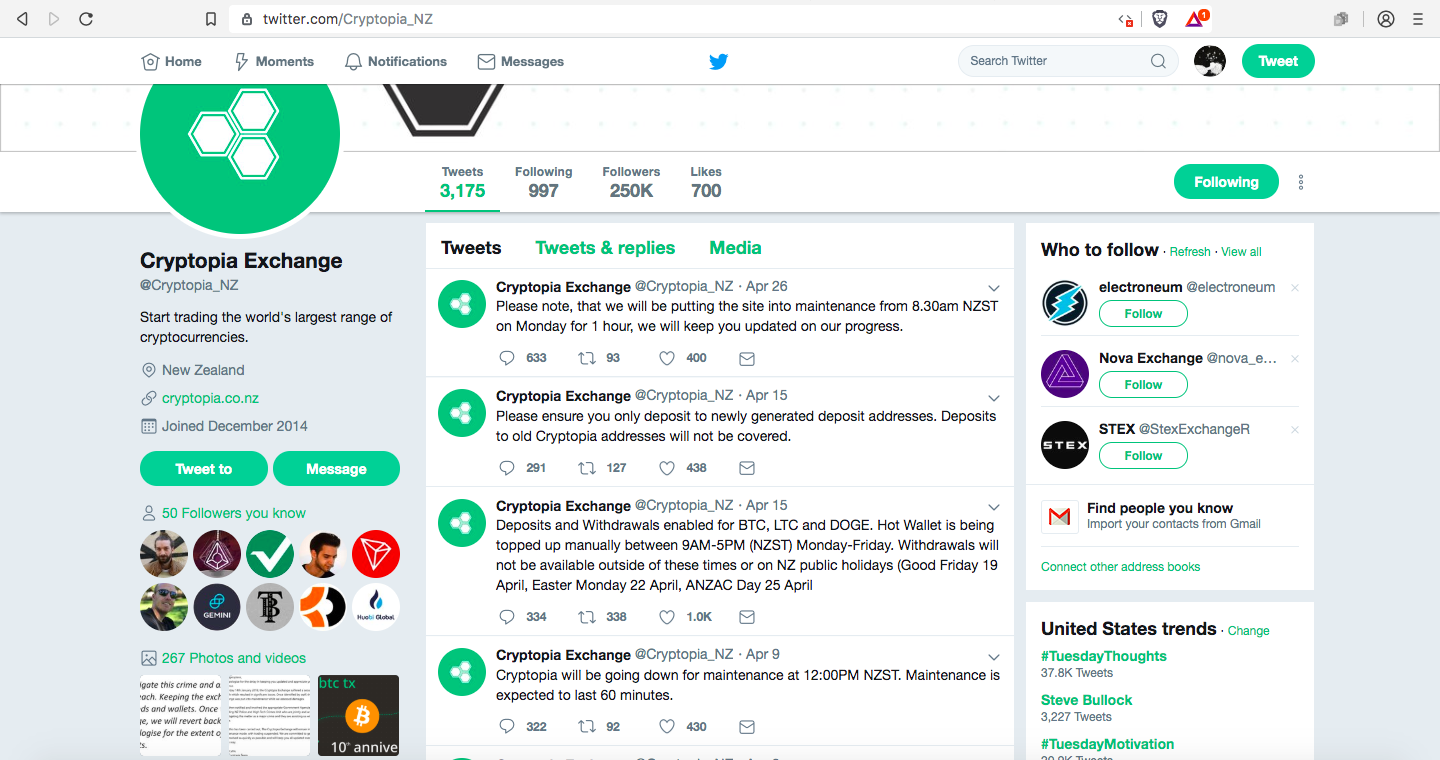 Source: Twitter
This has led to some people speculating that either the exchange has been hacked again, or the team is bailing-out on its customers due to its previous hack.
@XiuanL, a Twitter user commented,
"I think they bailed! – no communication – no updates on exchange Unprofessional team and behavior. If they will come back (I really doubt) I'll put the coins I still have access too on a much more #safu place! They wont see me again!"
@MiroVanDyro, another Twitter user, said,
"I sold all my tpay coins against btc and withdraw my btc from shittopia before they run away….."
@Davis_AlexD tweeted,
"@Cryptopia_NZ ummm how come you guys didn't announce this maintenance or allow us to view our accounts, did you guys get hacked again? Please work on your transparency"
AMBCrypto has reached out to the team, seeking a reason for the unscheduled maintenance.
---
Source
---
Back to the list
Similar news