Back to the list
Robinhood and LibertyX Become the Latest Companies to Win New York's BitLicense
www.coinspeaker.com
25 January 2019 07:17, UTC
Reading time: ~3 m
---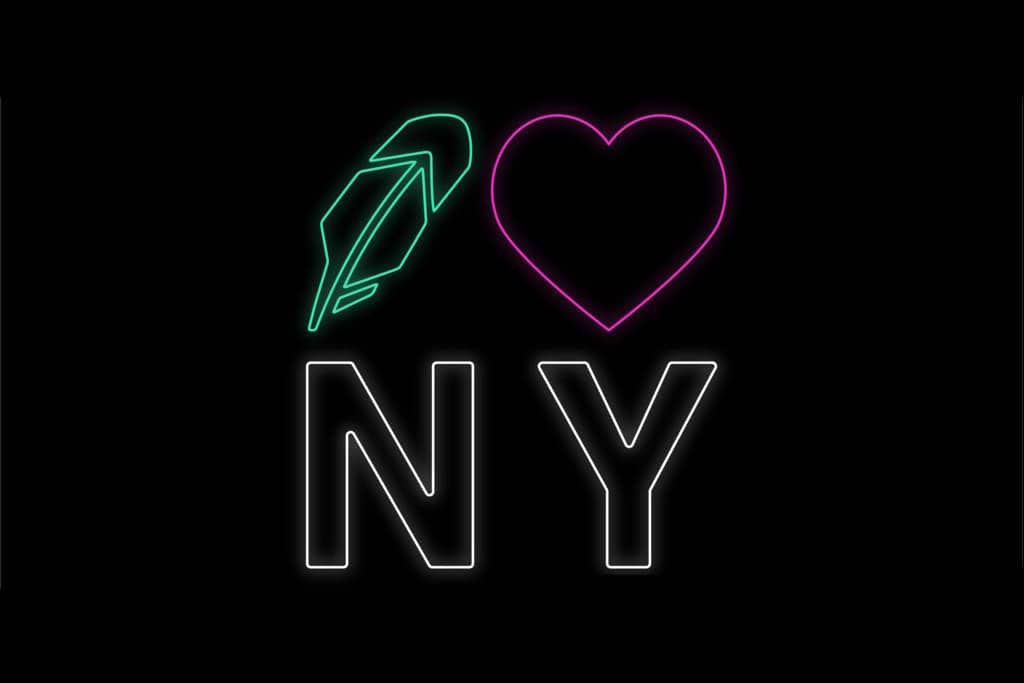 Photo: Robinhood / Twitter
For any crypto-company operating in the US, approval by financial regulators is extremely important. The latest companies to be granted New York's BitLicense, issued by the New York State Department of Financial Services (NYSDFS), are stock trading startup Robinhood and Bitcoin ATM provider LibertyX.
The NYDFS said:
"DFS continues to lead the way in responsibly supervising and advancing innovation in New York's flourishing financial technology sector through a strong state-based regulatory regime. Today's approvals add to the growing list of responsible virtual currency providers who recognize and appreciate how a comprehensive regulatory framework fosters a competitive marketplace that benefits both consumers and industry."
Robinhood to Trade in Seven Cryptos
Robinhood is a U.S.-based financial services company headquartered in Menlo Park, California. The company offers the Robinhood smartphone mobile app, which allows individuals to invest in publicly traded companies and exchange-traded funds listed on U.S. stock exchanges without paying a commission. In September 2018, the company was preparing for an initial public offering (IPO), which could help the startup pitch itself as the cheaper youthful alternative to E*Trade and traditional stock brokers.
In December, Robinhood disrupted traditional banking and offered 3% interest on saving services, which surprised users.
Now, Robinhood Crypto is authorized to offer services for buying, selling, and storing seven digital currencies, including Bitcoin, Ether, Bitcoin Cash, and Litecoin. Moreover, Robinhood has additionally been granted a money transmission license.
Robinhood co-CEO Vlad Tenev said:
"The NYDFS has been very helpful throughout this process, and we look forward to their ongoing guidance as we prepare to launch Robinhood Crypto in New York."
He added:
"We're delighted that Robinhood Crypto has been granted a virtual currency license and a money transmitter license in New York. This will complement the larger suite of investment services that New Yorkers already have access to on the Robinhood platform. The NYDFS has been very helpful throughout this process, and we look forward to their ongoing guidance as we prepare to launch Robinhood Crypto in New York."
LibertyX to Offer Bitcoin Sale Through Debit Terminals
As for LibertyX, which launched their first Bitcoin ATM in 2014, the company will offer the sale of Bitcoin through debit terminals. It is the first DFS virtual currency licensee whose customers are allowed to use debit cards for purchasing Bitcoin from traditional ATMs.
Co-Founder & CEO of LibertyX Chris Yim said:
"After an extensive review process, we are delighted to receive the blessing of the NYDFS (BitLicense) and offer the first debit card Bitcoin purchasing options to New York State residents."
Co-Founder & Chairman of LibertyX Kyle Powers commented:
"LibertyX loves New York bitcoiners. We are excited to bring them an instant way to buy Bitcoin at a nearby location."
16 Companies Are Approved By NYSDFS
With Robinhood and LibertyX, NYSDFS has approved sixteen charters or licenses for companies in the virtual currency marketplace. New York's BitLicense allows holders to handle cryptocurrencies under the regulatory guidelines set by the state. Getting the license is a very important step for businesses operating in the crypto sphere.
LibertyX is not the first bitcoin ATM provider to be granted BitLicense. The first was Coinsource, the 12th crypto company to receive such a license in New York State. Having received BitLicense from the NY Department of Financial Services, Coinsource got official approval to operate in New York.
---
Source
---
Back to the list