Christopher Hui – Hong Kong's Treasury Secretary – agreed with the government's intentions to implement certain crypto regulations in the megapolis as he believes Hong Kong would ultimately benefit from them.
This Is The Right Decision
In a recent speech, the Treasury Secretary of Hong Kong – Christopher Hui, backed up the proposal of the Financial Services and the Treasury to ban retail cryptocurrency trading. He said that the move was a well-thought decision and its consequences would benefit the city.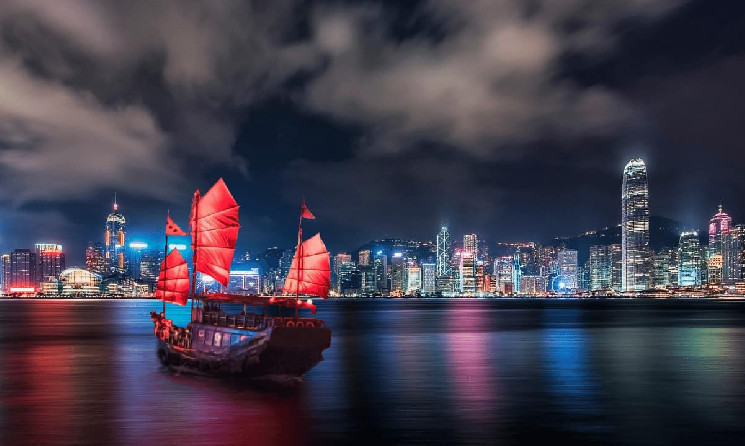 Approving the Treasury's proposal would mean that only millionaires will be allowed to trade with digital assets in Hong Kong, which is around 7% of the city's population. However, Mr. Hui opined that the upcoming implementations would have a positive impact on the economy:
"Imposing mandatory requirements to protect investors, prohibit market manipulation, and guard against money laundering and terrorist financing, we believe the proposed regime will further facilitate the development of the virtual assets industry in Hong Kong, leveraging our world-class regulatory framework."
Furthermore, the Treasury chief concluded that the changes could grant safety for investors:
"We are of the view that a proper regulatory system could facilitate development and at the same time protect investors and adhere to international regulatory standards."
The issued proposal by the FSTB also demanded the establishment of a strict regulatory regime for cryptocurrency exchanges. Even though the government revealed plans to enable foreign companies to obtain operating licenses in Hong Kong, the new restrictions might force some of the trading venues out of the city.
Blockchain – Hong Kong's Weapon
On May 3, 2021, Hong Kong's public broadcaster RTHK announced its decision to delete all videos and content stored on its servers and social networks like YouTube and Facebook for more than a year.
Residents of Hong Kong, who fight for a series of social demands such as their independence from the Chinese government, turned their sight to blockchain and its decentralized nature to store their memories and prevent further censorship.
This is not the first such example. Back in 2018, someone used an Ethereum transaction to save the content of an open letter published by a student who denounced pressures from her teachers to cease her accusations of a sexual abuse case. The letter disappeared from social networks but remains immutable thanks to Ethereum's blockchain records.
---