Back to the list
Jack Dorsey's Square accused of withholding retailers' funds
decrypt.co
25 June 2020 06:00, UTC
Reading time: ~2 m
---
Mobile payment company Square, founded by Bitcoin fan and Twitter CEO Jack Dorsey, is under fire from some of its customers for withholding customer payments.   
An article in the New York Times said that thousands of retailers using Square's service had complained that the company was withholding up to 30% of the funds paid by their customers.  
Some businesses further claimed that Square was jeopardizing their livelihood, by withholding payments for up to four months. An online petition asking Square to end the practice has over 1,600 signatures.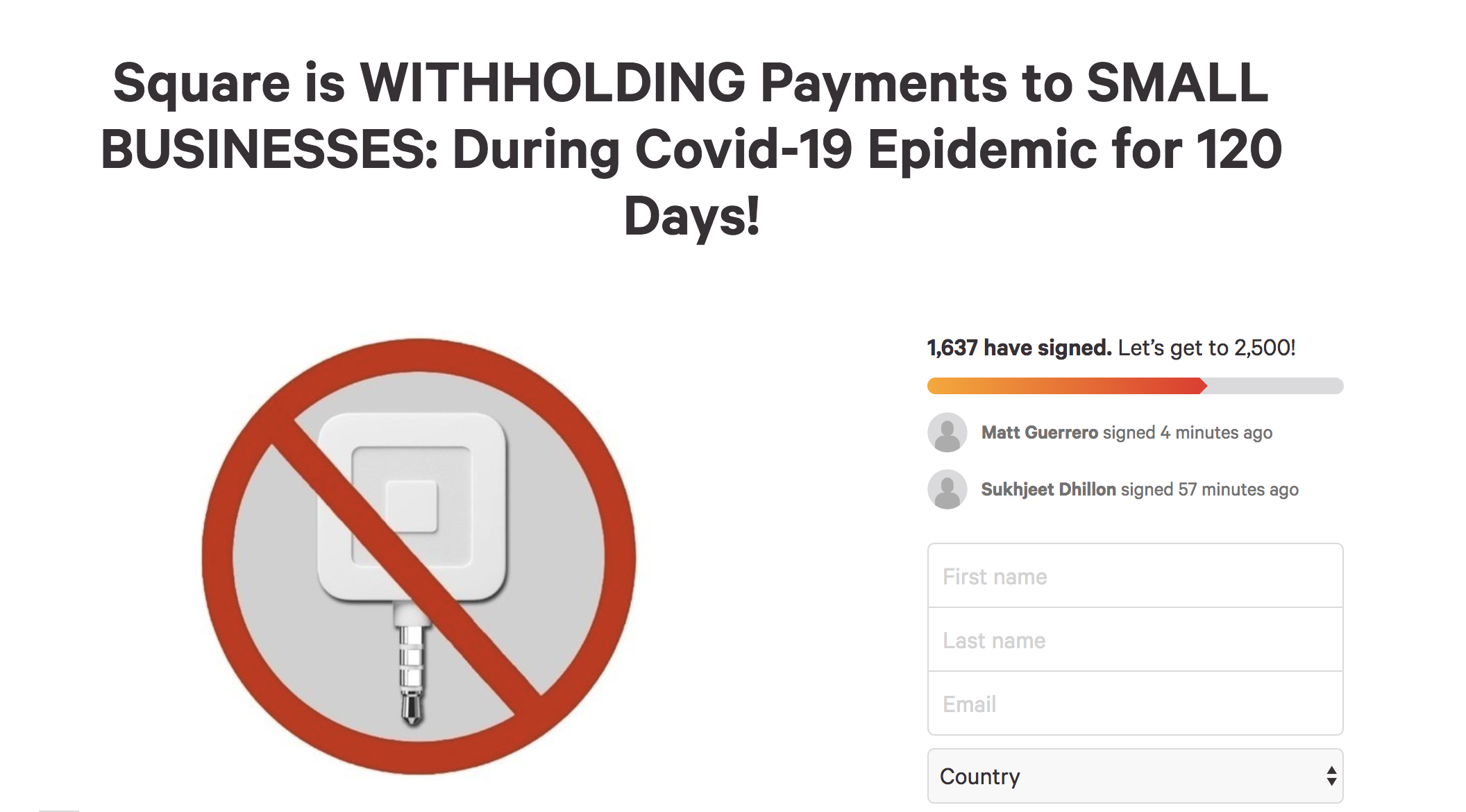 In answer to the allegations, Square issued a statement explaining that the restrictions, imposed last year, were in place for a mere 0.3 percent of its customer base, and affected only 'risky' sellers.
It said it had expanded the practice to protect both retailers and consumers against losses during the pandemic.
But, according to Times journalist, Nathaniel Popper, some retailers provided proof that their trading activities had not raised any red flags. 
In response to merchants who said they had been unable to question the company's policy, Square said it planned to provide more information about why they were facing restrictions on what it calls their "rolling reserve."
The Times claims Square has been hit harder by the pandemic-induced recession than other technology-focused payment companies—such as PayPal. The San Francisco-based firm reported a $106 million loss, last month. Much of its business is focused on physical stores, which have had to shut during the lockdown, forcing the company to increase its reserve holdings by 290 percent to hedge against future losses.
Facebook, Twitter and Trump: The terrifying war on truth 
Withholding part of a transaction is legal but, according to the Times, the practice is not followed by other payment providers. 
Decrypt reached out to Square for comment, and will update if the company responds. 
---
Source
---
Back to the list
Similar news