Back to the list
Crypto Day of Reckoning In Sweden? Central Bank Urges Clarification on Legal Tender
www.newsbtc.com
30 April 2019 08:10, UTC
Reading time: ~3 m
---
The oldest central bank on the planet has called on politicians to define the concept of money legally and its definition may include crypto. In an increasingly cashless society, the Swedish Riksbank is struggling to come to terms with its diminishing responsibilities and is seeking clarification on them as a matter of urgency.
Sweden has become one of the locations on earth that physical money is used the least. In its place, electronic payment systems have emerged and handle an ever-increasing percentage of the nation's financial activity.
Could Sweden's Central Bank be Redundant Before the Crypto Revolution Fully Takes Hold?
The Riksbank in Sweden has been responsible for ensuring that the general public can access Swedish krona since the 1850s. Faced with fewer numbers of people using cash, businesses refusing to accept it, and banks not carrying physical money for withdrawals, the institution is finding itself with a lot less of a role in Swedish society than it has enjoyed previously.
According to a report in Bloomberg, the Riksbank has stated that it wants lawmakers in Sweden to define exactly what is meant by legal tender. Although not explicitly mentioned by the financial institution, this could mean that some crypto assets may be deemed as legally accepted forms of currency.
The Riksbank said in a statement:
"For 350 years, Swedish society has relied on the Riksbank to provide the general public with various forms of the country's currency, the Swedish krona… Cash issued by the Riksbank has been legal tender since the 1850s. Cash use has decreased rapidly in Sweden and a scenario within the not-too-distant future, in which cash is not generally accepted, can't be ruled out."
Last month, Bloomberg reported on efforts being made by Swedish politicians to enforce that some banks do indeed continue to carry enough cash for those wanting to make withdrawals. Forming part of the justification of this is that too heavy reliance on electronic payments might cause issues if said networks were to go down unexpectedly.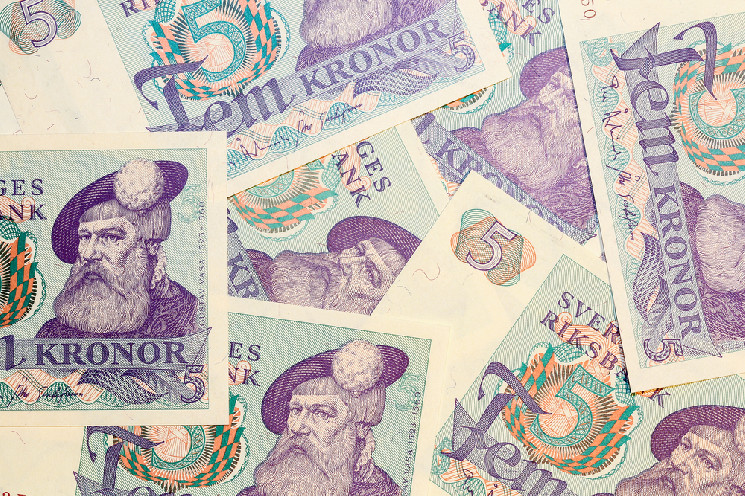 Could Sweden be the first nation to go completely cashless?
However, some in the banking industry have stated that such a measure might well be illegal since it only requires those banks offering checking accounts to carry enough cash. They argue that this is a breach of European Union rules.
Although mobile payments applications and electronic card payments make up the majority of the payments in a Sweden that is rapidly moving towards cashlessness, crypto assets may end up the subject of legal debate in the nation if lawmakers respond to the Riksbank's request with a definition of what is and what is not considered legal tender. Naturally, this could go either way for the still nascent asset class.
The Riksbank is also working on its own digital currency that is inspired by crypto but will function more like an electronic version of fiat. Sweden has been exploring the introduction of such a currency but it is yet to disclose how far along in its research or planning it is with the idea. However, last October the e-krona's launch was reportedly brought forward to a still undisclosed date.
Related Reading: Bitcoin is Not Only a Hedge Against Inflation, But a Cashless Society Too
Featured Image from Shutterstock.
---
Source
---
Back to the list
Similar news