Back to the list
US Crypto Enthusiasts Should Vote for Andrew Yang in 2020, and Here's Why
www.coinspeaker.com
19 April 2019 07:59, UTC
Reading time: ~3 m
---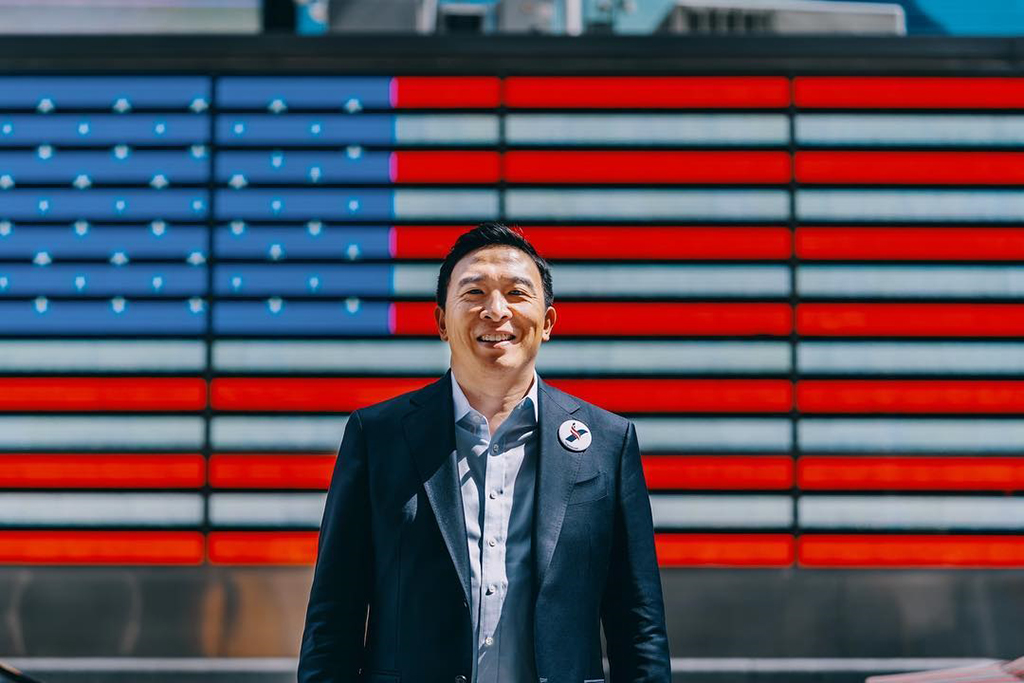 Photo: Andrew Yang for President 2020 / Instagram
Andrew Yang, a United States Democratic presidential candidate for the 2020 elections, is going to win the votes of all crypto enthusiasts within the country. It is already known he has announced his plans to introduce clear regulations on digital assets that currently lacks. The key points of his campaign are published on his website.
Who is Andrew Yang
Yang is known to be an entrepreneur who invested $120,000 in the establishment of Venture For America (VFA) which is an accelerator aimed at building new startups in emerging cities. His platform, under the Democratic party, actively supports various social and financial initiatives such as universal basic income (UBI) and Medicare for all. Moreover, his team is working on boosting Bitcoin adoption.
Now running for the US elections 2020, Yang advocates for the introduction of cryptocurrency and digital assets regulation in the country. The release on his campaign's website stated:
"Investment in cryptocurrencies and digital assets has far outpaced our regulatory frameworks in the US. We should let investors, companies, and individuals know what the landscape and treatment will be moving forward to support innovation and development. The blockchain has vast potential."
His position towards crypto is based on the fact that today this class of assets represents a core element of a large number of economic activities in the US.  The crypto industry is capitalized in the hundreds of billions which one of the arguments in favor of the necessity not to ignore it at the governmental level.
Clear Regulations Is a Must
Yang admits that a lot of federal agencies such as the Securities Exchange Commission (SEC) and the Commodity Futures Trading Commission (CFTC) have tried to introduce regulations for the crypto sphere, nevertheless, their rules quite often are unclear and even conflicting.
Yang calls for a "clear national framework" that will be effective and useful for the entire crypto industry:
"It's time for the federal government to create clear guidelines as to how cryptocurrencies/digital asset markets will be treated and regulated so that investment can proceed with all relevant information."
The candidate emphasizes that crypto and digital asset markets develop much faster than regulations which leads to quite controversial situations when it comes to regulating this or that aspect in the industry. Yang deeply believes that clear guidelines in the digital asset world will encourage individuals, as well as businesses, to invest in the industry without fear of any regulatory issues which will contribute to the development of innovations.
He also highlights the necessity of tax clarity for the sphere and to work with the sponsors of the Token Taxonomy Act and Wyoming legislators with a view to introducing a clearer framework for cryptocurrency taxation.
Moreover, Yang wants to introduce legal definitions of terms such as "token" and "security" and clearly identify the federal bodies that will have regulatory power over cryptocurrencies.
Yang is the first American presidential candidate to announce his plans to work on comprehensive crypto regulations.
---
Source
---
Back to the list