Back to the list
"Crypto Mom" admits SEC lacking in "innovation" concerning digital assets
www.chepicap.com
28 March 2019 10:30, UTC
Reading time: ~2 m
---
Washington Square News recently reported on an interview between SEC Commissioner Hester Peirce and crypto-journalist Laura Shin at the NYU Stern Blockchain Digital Asset Forum. In the talk, Peirce was optimistic about the future of crypto regulation, but did admit that more innovation needs to be seen from the SEC.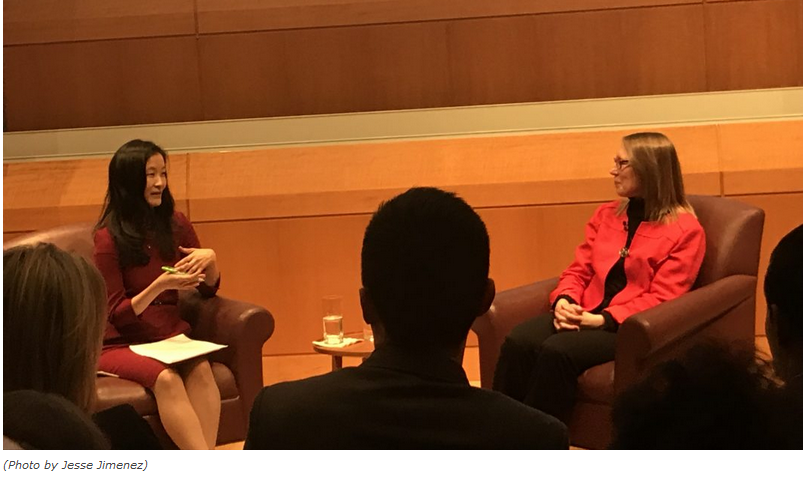 Some highlights of the meeting include Shin asking Peirce about the SEC's plans for the future and how she hopes to be a part of that, to which the Commissioner responded:
"I think that I can play a role in looking at ways that we can open the doors to make it easier for people to do what they're trying to do in compliance with the SEC."
Read more: Hester Peirce at MIT Bitcoin Expo: "Crypto winter is not a bad thing"
She then elaborated that she has seen this as an opportunity to insert herself into the crypto discussion because it is one of the primary places the government agency is falling behind:
"In general the agency hasn't been great on innovation and so this is sort of the natural area for me to be looking at because this is where innovation and the SEC are meeting."
Finally, Peirce addressed questions on how perhaps blockchain can solve some of the problems we see with international regulatory frameworks. For example, a foreign trader violating securities regulations when trading with someone in the US. Peirce had this observation:
"I think that people are still looking through different approaches," Peirce said. "Some problems that we see now that could be addressed through a blockchain base."
It is good to see Hester Peirce still fighting for reasonable crypto regulation at the SEC. Will she be successful? Stick with Chepicap to find out!
Read more: Crypto Mom says SEC's "arcane rules" likely mean no Bitcoin ETF in 2019
---
Source
---
Back to the list
Similar news