Back to the list
Thetan Arena Releases Summer Box
www.bsc.news
16 June 2022 02:29, UTC
Reading time: ~2 m
---
Summer Vibes
Thetan Arena, a BNB Chain MOBA PlayAndEarn project, sold 100 Summer Boxes within the first 20 minutes of their sale.
Users not only get a sure Chef Octopus Hero, but also stand a chance to get one of three different summer vibes skins for Culien, El Dragon, and Meiko. There will only be 499 boxes sold in this event and the sale will run until June 21st.
"Chef Octopus is the first support hero in the game," Thetan Arena said in a blog post. "[It was] inspired by the developer's plan to help players diversify their in-game battle strategies. For now, 499 Chef Octopus are available as NFTs, and each player can own one of them by purchasing the Summer Box on Thetan Arena Marketplace."
The start of the sale was announced through a Tweet on June 14.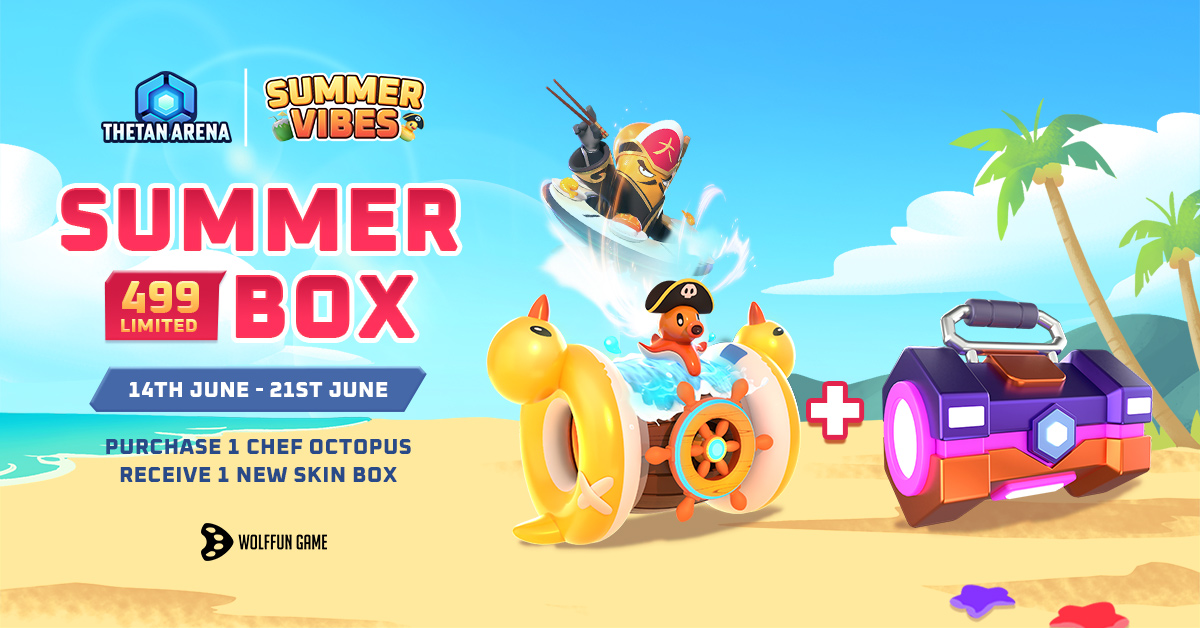 Source
Chef Octopus' release is one of the main highlights of the Summer Vibes event and follows a series of feature releases done by Thetan Arena. The limited quantity of Hero NFTs adds a level of exclusivity to the Hero and is a feature the team is using to combat NFT inflation. A box set costs 15,000 $THC and is about half-way sold out. Grab yours now while supplies last!
‍
What is Thetan Arena:
Thetan Arena is a FreeToPlay PlayToEarn mobile game built on the BNB Chain. The MOBA game aims not just to be considered an Esports game but also to connect crypto owners with streamers and gamers. They have a FreeToEarn model that allows players to earn Thetan Coins and Thetan Gems by investing time and effort using a free hero, Raidon, instead of investing money to purchase their own heroes.
---
Source
---
Back to the list