Back to the list
Industry Veterans Launch Blockchain Game Developer for Xbox, PS4 and Switch
sludgefeed.com
18 January 2019 11:10, UTC
Reading time: ~2 m
---

A group of video game industry veterans has formed Planet Digital Partners, a new game developer that plans on bringing blockchain-based game titles to major consoles, including the PlayStation 4, Xbox One, Nintendo Switch, PC and mobile.
According to the announcement, the new company features the former PlayStation Europe President, the former CEO of Take-Two (TTWO) and Rockstar and the executive producer of Nintendo World Championship, among others.
To fund its operations, Planet Digital is gearing up to stage a security token offering (STO) for its ERC-20 Rocket Token (RKT), which rewards investors proportionately to the growth of PDP game sales.
$38 million worth of RKT will be made available to STO investors, with investors receiving 80% of net profits until the initial investment is recouped, then 40% of net profits thereafter. Additionally, RKT holders will earn 5% of each sequel game net profits through 2025.
"Security Token Offerings represent a unique path to democratize investment and allow investors to participate in profit on the ground floor compared to public stocks," said Steve Grossman, CEO of Planet Digital. "We're thrilled to bring blockchain to our games and deliver compelling new experiences to gamers that were previously impossible."
Planet Digital's current portfolio of games includes Cabela's The Hunt, Cooking Mama, and Bass Pro Shops: The Strike.
"We get most excited about working with veteran management teams that are applying blockchain to innovate in their industry," said Alan McGlade, co-founder and COO of seriesOne, a Planet Digital partner and broker. "Planet Digital defines that category."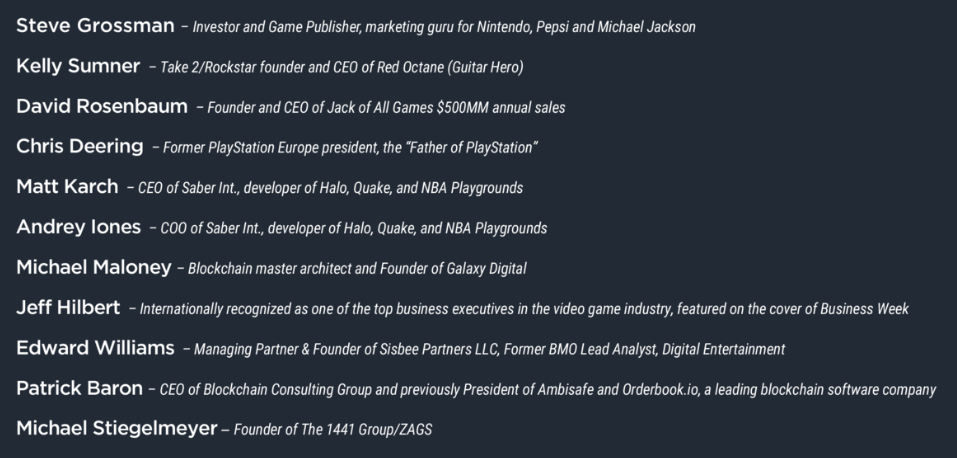 The launch of Planet Digital comes just months after Mythical Games, a brand new startup that recently exited stealth mode, raised $16 million to develop a line of PC, mobile and console games on EOS (EOS), the blockchain platform known for its delegated proof-of-stake (DPoS) consensus model.
Similar to Planet Digital, Mythical Games is led by a group of gaming industry veterans, with backgrounds at Activision Blizzard (ATVI) and Yahoo. The startup's CEO, John Linden, was the former studio head at Activision and president of the Niantic-acquired Seismic Games.
Planet Digital's security token offering is currently scheduled for Q1 2019.
---
Source
---
Back to the list