Back to the list
BlackRock Q4 Earnings Slipped Heavily By 60%, Stock Climbs Up
www.coinspeaker.com
17 January 2019 12:10, UTC
Reading time: ~3 m
---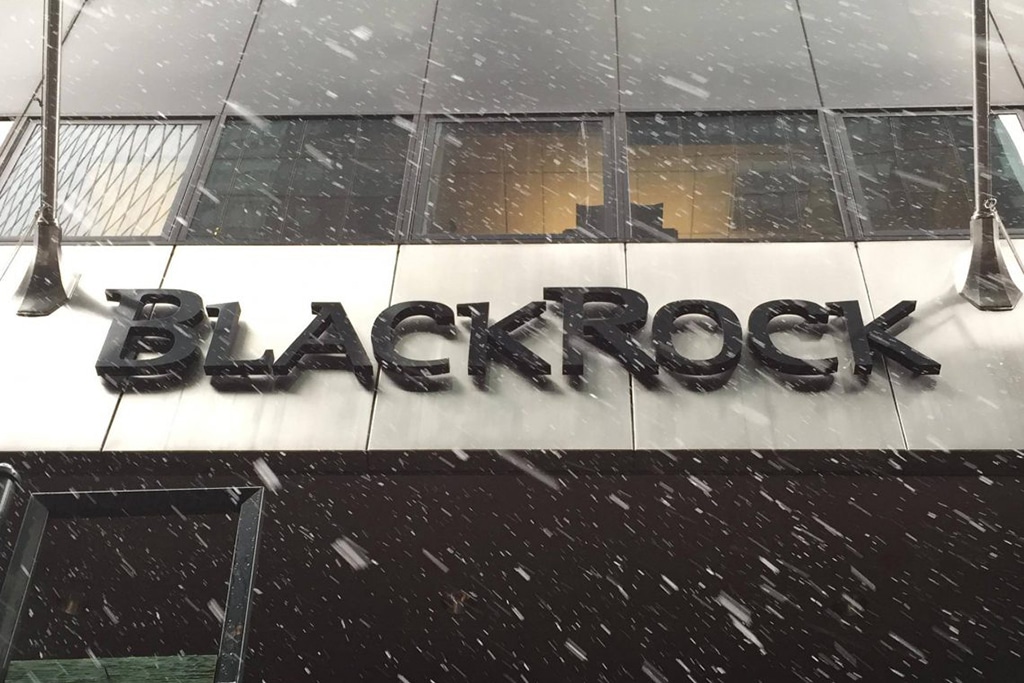 Photo: BlackRock / Facebook
The world's largest funds and asset manager BlackRock has recently come with its Q4 2018 earnings report. The asset management firm reported a net income of $927 million this quarter. There is a whopping 60% fall in the earnings when compared to the Q4 earnings of 2017 which stood at $2.3 billion.
On an adjusted basis, the earnings per share have dropped to $6.08 against analysts expectations of $6.48. Also, the earnings per share for the Q4 2017 period stood at $6.19. Apart from this major slump in the earnings, the assets under management for BlackRock also dropped below $6 trillion. The total assets under management stood at $5.98 trillion, a 5% dip from the last year, and 7% dip from the last quarter.
However, BlackRock CEO Larry Finn confirms that the assets have again moved above $6 trillion after the end of Q4. While speaking to CNBC, Finn said:
"We had huge equity declines in the fourth quarter, we had commodity declines. We had about a 5 percent decay in our asset base, not because of outflow, but because the market fell."
He further added: "We all know the fourth quarter was a pretty severe down graph in the equity markets, and that reflects in our net asset value, but we had organic growth unlike the majority of the industry." Despite missing out the earning majorly, BlackRock stock is 3% up today on the NYSE.
Q4 2018 Turned Out to be Very Critical
The last quarter of 2018 proved to be very critical for the global markets. Both the S&P 500 and the Dow Jones Industrial Average dropped over 10% in three months. In the weeks, the asset management giant is planning to cut down its workforce by 3 percent. According to an internal memo accessed by CNBC, BlackRock president Rob Kapito that the job cuts is an effort " to reallocate resources to our most critical growth opportunities". Kapto said:
"As our industry undergoes an era of significant change, we can continue to outperform by building our business in high-growth markets and using our advantages in technology and portfolio construction to lead change in the industry."

"But executing on this strategy requires that we move decisively to refocus resources where the impact will be greatest. It also requires that we operate as efficiently as possible and are organized for success. Sometimes this requires difficult decisions."
Furthermore, BlackRock CEO Larry Finn point three major ongoing events resulting in the major economic slowdown. This includes the ongoing U.S. government shut down, Brexit, and trade tension between the U.S. and China. Finn said:
"All that just produces uncertainty. You're seeing the seeds of a global economic slowdown, but we have never believed we're seeing the seeds of a global recession."
BlackRock's Interest in Bitcoin
The asset management giant has shown interest in the world's largest cryptocurrency, indirectly. Last year in September 2017, there were reports on BlackRock joining hands with Coinbase for developing a Bitcoin ETF.
However, in November 2018, CEO Larry Finn said that his company won't launch Bitcoin ETF until the industry becomes 'legitimate'. Finn also added that in future cryptocurrencies might turn out to be prominent, but doesn't see any possibility in the short term.
---
Source
---
Back to the list