Back to the list
Russia: Cryptoruble Coming 'Within 2-3 Years,'...
bitcoinist.com
15 January 2019 19:30, UTC
Reading time: ~2 m
---
Russia could introduce the Blockchain-based alternative to its fiat currency, the 'Cryptoruble', within "two to three years," a senior politician has said.
---
Aksakov: Cryptoruble 'Will Not Differ' From Fiat Ruble
Anatoly Aksakov, chairman of the financial markets committee at Russia's state parliament the Duma, made the forecast speaking to local news outlet RIA Novosti.
Long under discussion, Russia wants to leverage the benefits of blockchain to provide a digital version of the ruble, Aksakov confirming its characteristics would "not differ" in practice from the fiat ruble.
"The opinion is that this ruble will not differ in any way from the fiat ruble, except that it will exist on the Blockchain," he told the publication.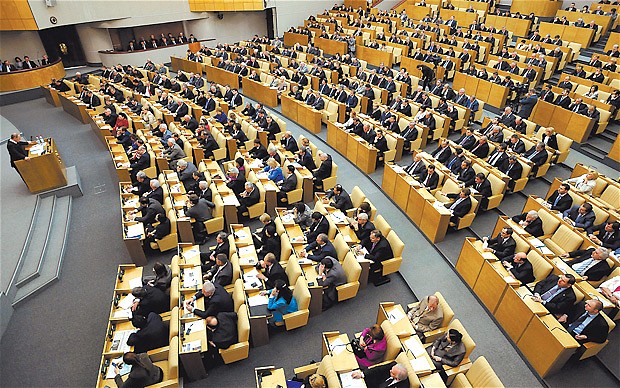 As Bitcoinist reported, Aksakov planned to act on legally defining cryptocurrencies when he took over as committee chair in 2017. Lawmakers have also attempted to address legal aspects of token phenomena such as ICOs.
For the state to interact with a Blockchain token officially, however, multiple use cases should be available, he said, which in turn will dictate when a token such as the Cryptoruble could surface on the market.
"The more widely Blockchain is used in our financial operations – and not just financial but economic ones as well – the more likely it is the Cryptoruble will appear," he added.
Regulation Or 'Putin Pump'?
Russia continues to find itself in limbo regarding cryptocurrency regulation. A package of laws which the Duma initially accepted last year has since met with skepticism from the country's central bank, which has apparently delayed its full implementation.
More recently, rumors have begun appearing that despite the unofficial status of tokens such as Bitcoin, Russia plans to actively invest in the market as a method to skirt US sanctions.
A corresponding surge in the quantity of Bitcoin purchased by Russian citizens has also become apparent, one source claimed this week.
Some Russian figures had previously mentioned the idea of using Bitcoin for such political purposes.
What do you think about the Cryptoruble? Let us know in the comments below!
---
Images courtesy of Shutterstock
---
Source
---
Back to the list
Similar news