On February 8, a letter to shareholders and a 19% personnel reduction were both announced. The two main factors that led to the decision, according to him, were the macroeconomic environment's uncertainty and the requirement to offset some obligations on the company's balance sheet:
"In a period of increased economic uncertainty, we are doubling down on our core businesses, delaying projects with less certain revenue timelines, and aligning our operating expenses with revenue. Concurrent with reducing our workforce, we are sunsetting several initiatives, such as Affirm Crypto."
The firm's chief financial officer Michael Linford said the decision was made to meet profitability goals.
"We have taken decisive actions to reduce expenses. We believe our cost base is now appropriately sized to meet our profitability goals while still supporting our product roadmap and long-term growth ambitions," he said.
Similar to Afterpay, Affirm is a payments service provider targeted towards millennials that enables clients to make an online purchase and pay later.
NYDIG to process Bitcoin (BTC) transactions and offer Affirm users a crypto account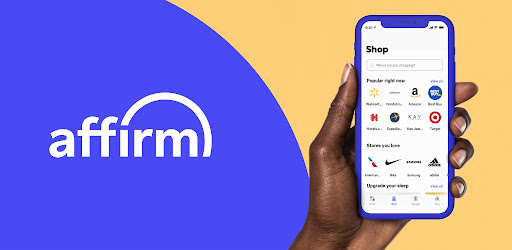 The company teamed with Bitcoin payments provider NYDIG to process Bitcoin (BTC) transactions and offer Affirm users a crypto account, launching the "Affirm Crypto Program" late in 2021, just as the cryptocurrency market was reaching its high.
With the help of the program, customers could set up a system where monthly interest from their savings account would be automatically converted to Bitcoin.
On the website, it is stated that the cryptocurrency program will formally end on March 31:
"On March 2, 2023, the ability to purchase bitcoin through the Affirm app will end. We will be discontinuing the Affirm Cryptocurrency Program on March 31, 2023.
"Any bitcoin in your account when the program ends will be sold at CME CF Bitcoin Reference Rate (BRR) as of 4:00 p.m. London Time, and the sale proceeds will be deposited into your Affirm Savings account," the note added.
The closure is undoubtedly a part of the San Francisco-based lending platform's bigger employee purge. According to Levchin, the company's staff was reduced by 19% as of today.
Levchin accepted responsibility for his sluggish response to the Federal Reserve of the United States' measures in a memo to staff on February 8:
"Everything changed in mid-2022. Over the last three quarters, the Fed increased its benchmark rate at an unprecedented pace. This has already dampened consumer spending and increased Affirm's cost of borrowing dramatically. The root cause of where we are today is that I acted too slowly as these macroeconomic changes unfolded."
According to the most recent LinkedIn statistics, 2,593 people claim to work at Affirm.
This indicates that the announcement made today probably had an effect on 500 people.
DISCLAIMER: The Information on this website is provided as general market commentary and does not constitute investment advice. We encourage you to do your research before investing.
Coincheck Review: The Simplest Way To Exchange Your Cryptocurrency
The New Year Of Social Media: Nostr Principles And Key Management Issues
Token Design: Great Potential, Pitfalls, Solutions And Future Prospects
Michael Saylor Denies Using The Bitcoin Lightning Network
2022 Crypto Market Recap Pt. 2: Market Environment Analysis
Barry Silbert Wrote A Heart Letter After Being Asked To Resign