Back to the list
Switzerland approves first crypto investment fund - The Cryptonomist
en.cryptonomist.ch
29 September 2021 08:58, UTC
Reading time: ~3 m
---
Listen this article
download
The Finma has authorized the first cryptocurrency investment fund in Switzerland. 
The fund is called the Crypto Market Index Fund and is restricted to qualified investors.
How the first crypto investment fund in Switzerland works
The Crypto Market Index Fund is classified as an alternative investment fund with particular risks. The fund is based on cryptocurrency or blockchain-based assets. In turn, it only invests in certain crypto assets that have large trading volumes.
Finma writes: 
"Since cryptoassets involve particular risks, FINMA also tied the approval to specific requirements in the present case. For instance, the fund may only invest in established cryptoassets with a sufficiently large trading volume".
Investments in this fund can be made through platforms based in a Financial Action Task Force (FATF) member country that comply with the relevant anti-money laundering regulations. 
Finally, the Finma has imposed specific risk management and reporting requirements for institutions involved in management and custody.
What are crypto investment funds?
Crypto investment funds are products that are particularly suitable for institutional investors. In this case, a share of the fund is bought, which in turn is exposed to cryptocurrencies. 
The "standard" purchase of crypto sees the user buying crypto usually from an exchange and storing the cryptocurrency in their wallet or directly in the account of the platform where they bought it, bearing the risk. 
The investment fund eliminates this procedure: the investor does not take direct exposure to cryptocurrencies but trades real shares that have cryptocurrencies as their underlying. This reduces the risk of fraud but not the risk of price volatility of Bitcoin and crypto.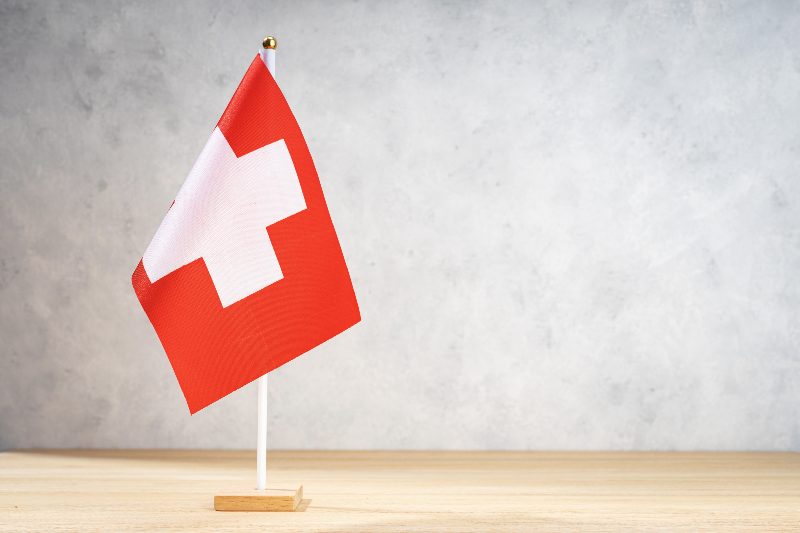 Switzerland at the cutting edge
With this decision, Switzerland has once again shown itself to be at the forefront of the crypto sector. It is no coincidence that some of the most important companies in the sector have found a home in Switzerland, so much so that the country, and in particular the cantons of Zug and Lugano, have earned the nickname Crypto Valley. 
Libra (now Diem) had also chosen Switzerland as its headquarters and Finma as its regulator, although this did not prevent Facebook from having to deal with the United States.
Here, a law dedicated to blockchain-based businesses was also passed. 
With the approval of the crypto investment fund, Switzerland is now opening up to investments in cryptocurrencies by institutional investors, tapping into a growing demand. 
This is the exact opposite of what the SEC is doing in the US. Here, several companies have been asking for years to approve Bitcoin ETFs, but the US authority is having none of it, ignoring numerous requests to do so. 
---
Source
---
Back to the list