Back to the list
Ethereum [ETH] Constantinople Rinkeby Testnet fork successful, says core developer
ambcrypto.com
10 January 2019 06:50, UTC
Reading time: ~2 m
---
Ethereum [ETH], the second largest cryptocurrency by market cap and the leading smart contract platform, seems to be all set for the upcoming hard fork, Constantinople. The team has been working on the hard fork for over a year and the hard fork that was supposed to be launched towards the end of 2018. It is now scheduled to take place around January 16, 2019 on block #7080000.
The Rinkeby Testnet fork was scheduled for today, November 9, 2019. One of the core developers and team lead at Ethereum Foundation announced that the Testnet has successfully forked over to Constantinople.
Peter Szilagyi, core developer of Ethereum announced on Twitter:
"Rinkeby #Ethereum testnet successfully forked over to Constantinople! All signers, bootnodes, faucet online and working well. Clean split between new and non-upgraded nodes (please update!)."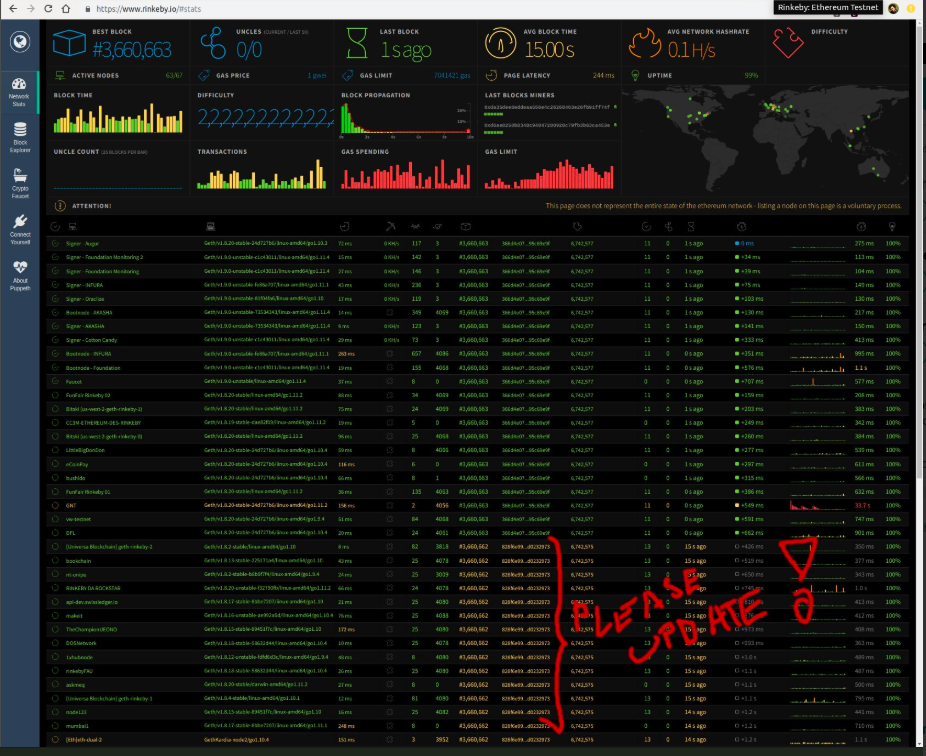 Rinkeby Testnet is one of the three Testnets of Ethereum, the other two being Ropsten and Kovan. The Testnet is similar to the production chain of Ethereum, and Rinkeby Testney is a Proof-of-Authority blockchain.
The successful fork of the Testnet could be considered as the notable one for the upcoming hard fork, taking into consideration that the 2018 launch was delayed because of the failure of the Ropsten Testnet, which resulted in a three-way fork. The reason for the failure was stated to be a consensus bug found in the Parity implementation of Ethereum, and the lack of miners on Parity, Geth or Aleth. The difference with Geth and Parity were also pointed out by Lane Rettig, a Ethereum developer, in the post-mortem report.
Recently, during the Ethereum core devs meeting, the team decided to go ahead with the ProgPOW [Programmatic Proof-of-Work] implementation, with the aim set at keeping ASIC mining at bay. The implementation will go live in the upcoming months, unless the team encounters a major problem during the testing rounds.
---
Source
---
Back to the list