Back to the list
Ethereum Likely to Surpass $10,000, Early Coinbase Backer Garry Tan Asserts
zycrypto.com
05 May 2021 15:22, UTC
Reading time: ~2 m
---
• A stakeholders gathering last week Saturday with the presence of representatives of the fortune-500 mega-conglomerate, Berkshire Hathaway (BH) witnessed many disparate remarks against the future of cryptocurrency.
• Garry Tan, took to CNBC afterward, to assure calm stating that: "big tech is the first wave and cryptocurrency is the next."
The chilly remarks made by Warren Buffett's nonagenarian trusted partner and BH's VC, Charlie Munger, ripped through the top-tier crypto coin, Bitcoin, digital stock exchange platform, Robinhood, and the decentralized cryptocurrency ecosystem confessing his principal's resentment for the trajectory of breakthrough and success pioneer digital asset, Bitcoin, has achieved so far. In his words:
"I hate bitcoin success. I don't welcome a currency that's so useful to kidnappers and extortionists and so forth. Not do I like just shuffling out a few extra billions and billions and billions of dollars to somebody who just invented a new financial product out of thin air. I should say modestly that I think the whole development is disgusting and contrary to the interest of civilization. I'll leave the criticism to others." 
Tan took a moment of his CNBC interview to take a swipe at Munger's comment, summarily stating that Bitcoin and the entirety of all digital currencies possess more traceability than fiat currencies.
On the issue of kidnappers and bad citizens opting for crypto as a perfect transaction cover for shady deals, Tan rebutted the premonitions, stating rather that the reverse is the case and fiat through traditional centralized systems has been proven to be much more porous and the most preferable by men of the underworld, in reality.
The 40-year-old serial start-up specialist who doubles as one of the first investors to provide seed funding to Coinbase expressed optimism about the future of cryptocurrency. Garry Tan couldn't hide his excitement for the significant >350% Ethereum (ETH) value surge in 2021, which has seen the cryptocurrency with the second-largest market capitalization, inch closer to a $4,000 price mark and create the 13th crypto-billionaire in less than 48 months.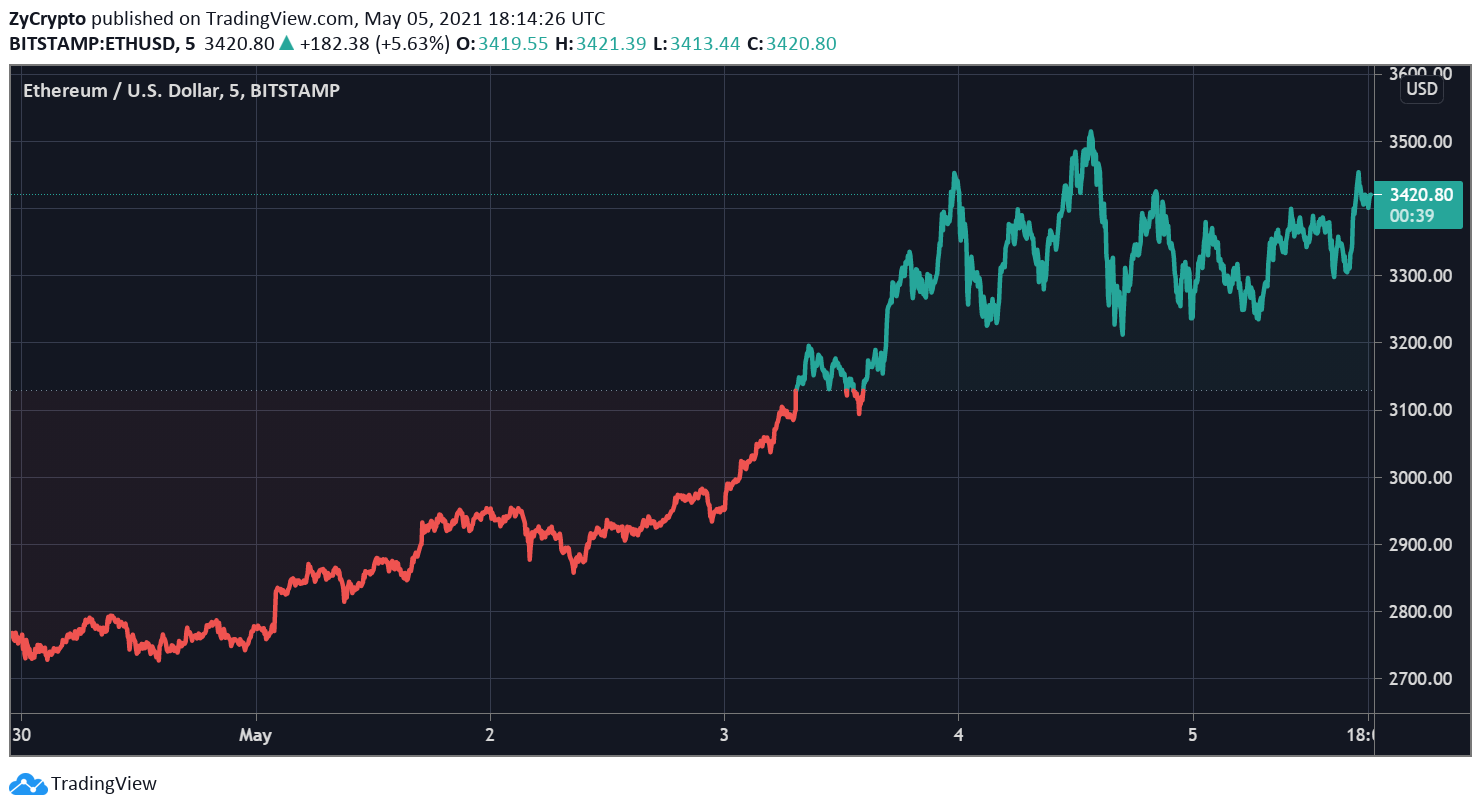 Tan told CNBC that Ethereum which is fast becoming the de-facto blockchain for uprising DeFi coins is well on its way to smash the $10,000 value ceiling in the coming months.
---
Source
---
Back to the list