Back to the list
Ethereum Price Analysis: Did ETH Find a Local Bottom After Reclaiming $4K?
cryptopotato.com
21 December 2021 14:46, UTC
Reading time: ~2 m
---
ETH's price surged above $4,000 today – as of writing these lines, which gives hope of a possible short-term reversal in the downtrend.
Key Support levels: $4,000, $3,700
Key Resistance levels: $4,435, $4,868 (ATH)
After a very turbulent last few days, the market has turned green today, with ETH breaking above the $4,000 milestone. It has yet to be seen that ETH can sustain the key price on a daily close basis. The last time ETH was able to daily close above $4K was 9 days ago (excluding Wednesday's close just at $4K).
The latter will be the first step for the bulls to start building a floor at $4K. ETH will then need to retest and confirm the level as support. The next major resistance for ETH lies at $4435.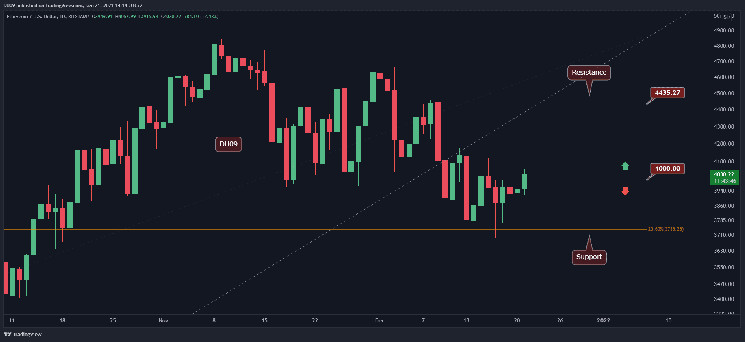 Technical Indicators
Trading Volume: Decent volume on this last day's move higher; however, the overall volume remains low compared to previous days on the daily timeframe. It is crucial to watch how today's (Tuesday) volume closes.
RSI: The daily RSI is curving back up. If the ETH price can maintain above the critical level at $4,000, the RSI might see a higher high, which can turn bullish for the next short-term.
MACD: The daily MACD is a day away from making a bullish cross. BTC already did a bullish cross; thus ETH appears to lag behind. If the crossover is confirmed, then a price recovery becomes likely.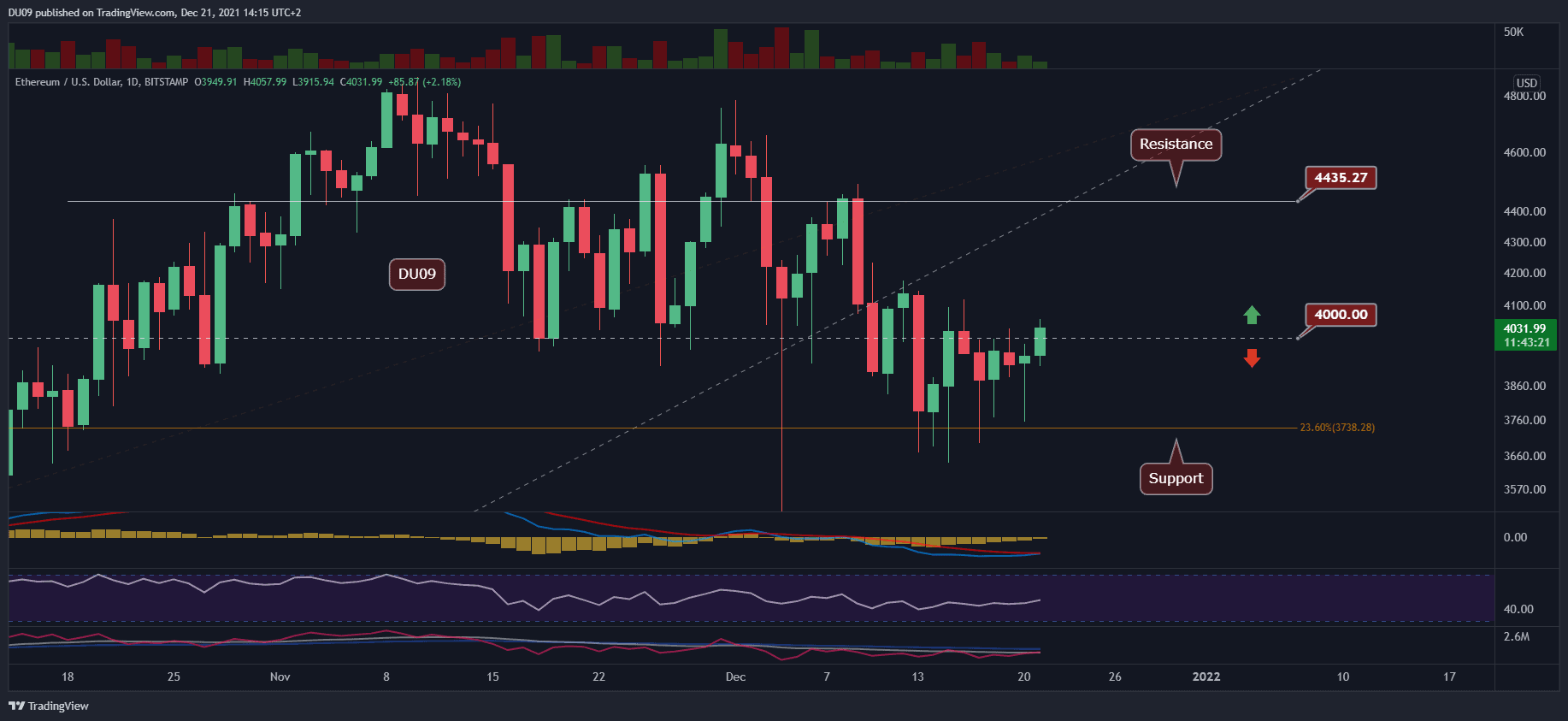 Bias
The bias for ETH is moderately bullish. It is important for ETH to not close today's candle below $4,000 in order to maintain this bias.
Short-Term Price Prediction for ETH
ETH is attempting a reversal in the downtrend, and the signs are positive so far. If the price action and momentum continue upwards, ETH may rapidly face the next key resistance at $4,435. ETH has to break this resistance to bring back confidence in the market, which got shaken over the past two weeks.
---
---
Source
---
Back to the list