Ethereum (ETH) has successfully broken through a key resistance level since it managed to exceed the significant $1,915 price threshold. However, it is not clear what's next.
This development comes after several unsuccessful attempts to cross this resistance point. The past few weeks have seen Ethereum test this level at least five times, only to face strong selling pressure that has thwarted its upward journey. This persistent struggle around the $1,915 mark only highlights the significance of this breakthrough.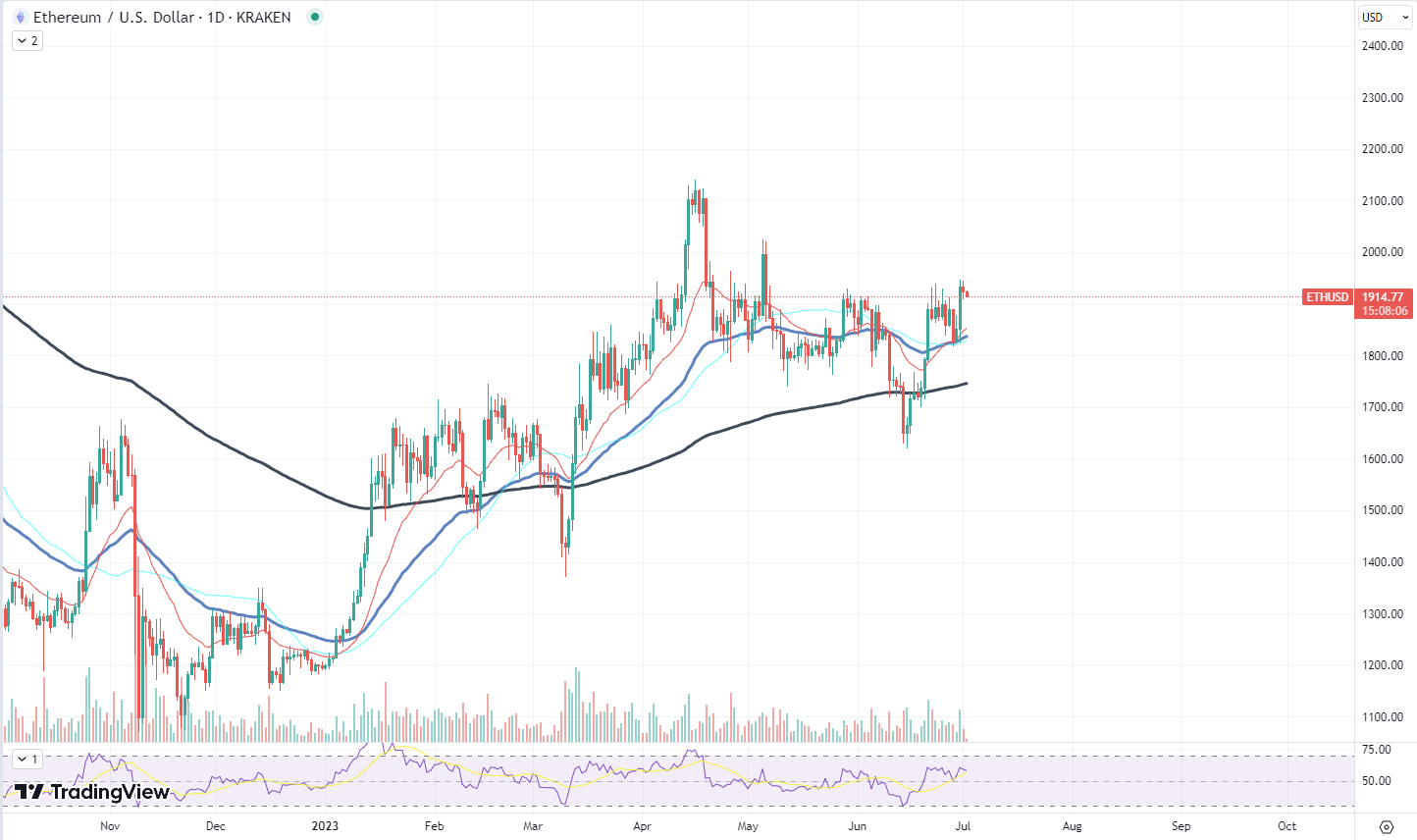 The successful breach of this resistance level indicates that bulls are firmly in control of Ethereum's market, a positive sign for its near-term price action. This could potentially signal the beginning of a new bullish phase for Ethereum, especially if it manages to maintain its position above this key level.
However, there is a need to approach the breakthrough with caution. The breakout occurred toward the end of the week, a period often characterized by lower liquidity in the markets. With fewer trades taking place, price movements can be more volatile and potentially less reflective of broader market sentiment.
Therefore, as we move into a new week, it will be crucial to see whether Ethereum can sustain its position above the $1,915 mark. If it does, this could provide a solid foundation for further gains. If it cannot, Ethereum may be set for another bout of consolidation or possibly even a retest of lower support levels.
Regardless of what happens next, Ethereum's breach of this key resistance level is beneficial for bulls who have been aiming for $2,000 for a long time. Additionally, we shall expect a surge of volatility in the upcoming week, as bulls will try to push Ether to the local high again.