After the Shanghai upgrade enabled staked Ethereum (ETH) withdrawals, more people are choosing to lock up their coins in beacon deposit contracts, demonstrated by the fact that since the update, the amount of staked Ethereum has increased rapidly and set a new record.
Specifically, the amount of Ethereum staked has reached a new all-time high (ATH) as it surpassed 25.8 million ETH, currently worth over $48 billion, according to the recent data shared by the blockchain and cryptocurrency industry analytics platform CryptoRank in a tweet on June 29.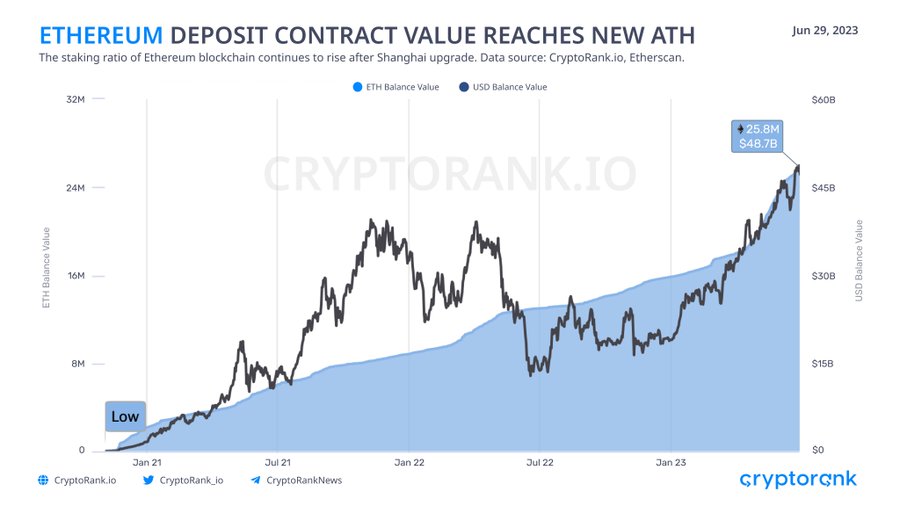 Notably, the Ethereum deposit contract balance had crossed the value of $40 billion in late May, demonstrating a sharp move upward since the introduction of the critical feature that was not present during Ethereum's transition from the proof-of-work (PoW) to the proof-of-stake (PoS) consensus mechanism after the Merge upgrade.
Ethereum price analysis
Meanwhile, Ethereum was at press time changing hands at the price of $1,885.63. This represents an increase of 2.08% in the last 24 hours, a 0.24% gain across the previous seven days, and an advance of 0.80% on its monthly chart, as per the latest information retrieved on June 30.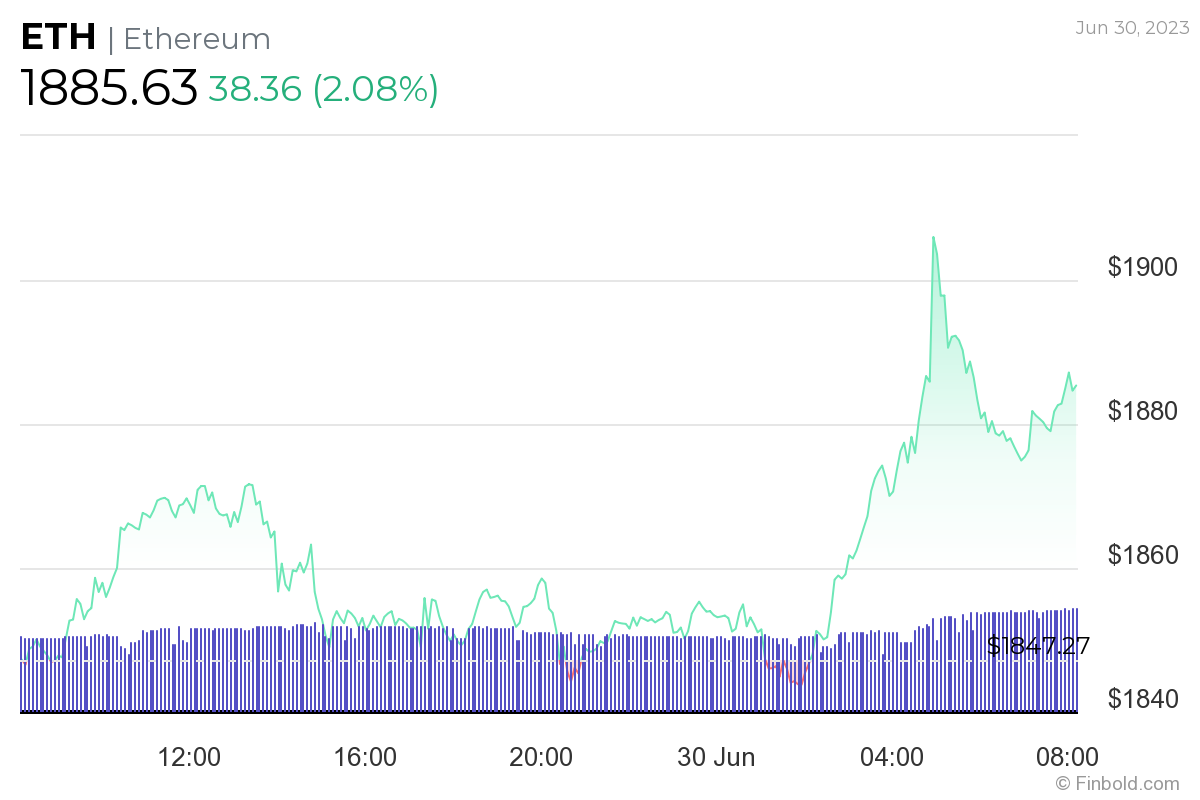 Recently, the richest Ethereum non-exchange addresses have been growing their holdings while the top exchange addresses marked record lows, near genesis levels, illustrating fears of further lawsuits against crypto exchanges, as Finbold reported on June 27.
Indeed, after the United States Securities and Exchange Commission (SEC) sued crypto trading platforms Coinbase and Binance, fears seem to have caused an increase in the migration of digital assets off them, including the flagship decentralized finance (DeFi) asset, Bitcoin (BTC).
Disclaimer: The content on this site should not be considered investment advice. Investing is speculative. When investing, your capital is at risk.