Data from Token Unlocks showed validators had withdrawn 84,000 Ethereum at the time of press.
This was possible thanks to the Shanghai upgrade, which went live on April 12 at around 22:30 UTC — enabling ETH stakers to re-custody their tokens.
Ethereum withdrawals limited
Staking directly to the Beacon Chain contract required people to become network validators and delegate a minimum balance of 32 ETH. Shanghai allowed people to stop validating, exit the network, and unlock their staking balance plus the rewards accrued.
Those who delegated more than 32 ETH — and wish to unlock some tokens — can opt for a partial withdrawal and continue acting as network validators.
There was much speculation surrounding the upgrade. Some anticipated a surge of withdrawals, leading to a potential drop in the spot price. Meanwhile, others believed that enabling withdrawals would encourage more ETH holders to stake their tokens.
Per Ethereum's FAQs, to manage outflows, the project has adopted an exit queuing system — with placement determined by the number of tokens requested for withdrawal.
"The exit queue depends on the size of the validator set in the network. This limit exists to regulate the rate of exit and entry into the beacon chain validator set."
An initial analysis of the numbers shows the Shanghai upgrade had an insignificant impact on the market.
The numbers
Token Unlocks showed a 2.7% fall in deposits to 17.52 million ETH, with 84,000 ETH withdrawn at the time of press. This figure far outweighed deposits post-Shanghai, leading to a net loss of 78,000 tokens. However, the total pending withdrawals are currently at 825,000 ETH.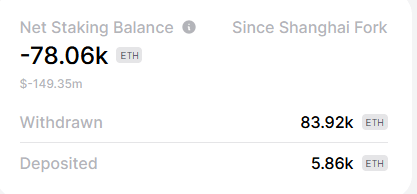 The chart below shows approximately 10,000 tokens are processed every hour. Interestingly, most withdrawals are attributed to "reward" rather than "principal" — indicating that the majority of individuals have chosen partial withdrawals to capitalize on staking profits but still plan to continue as validators.w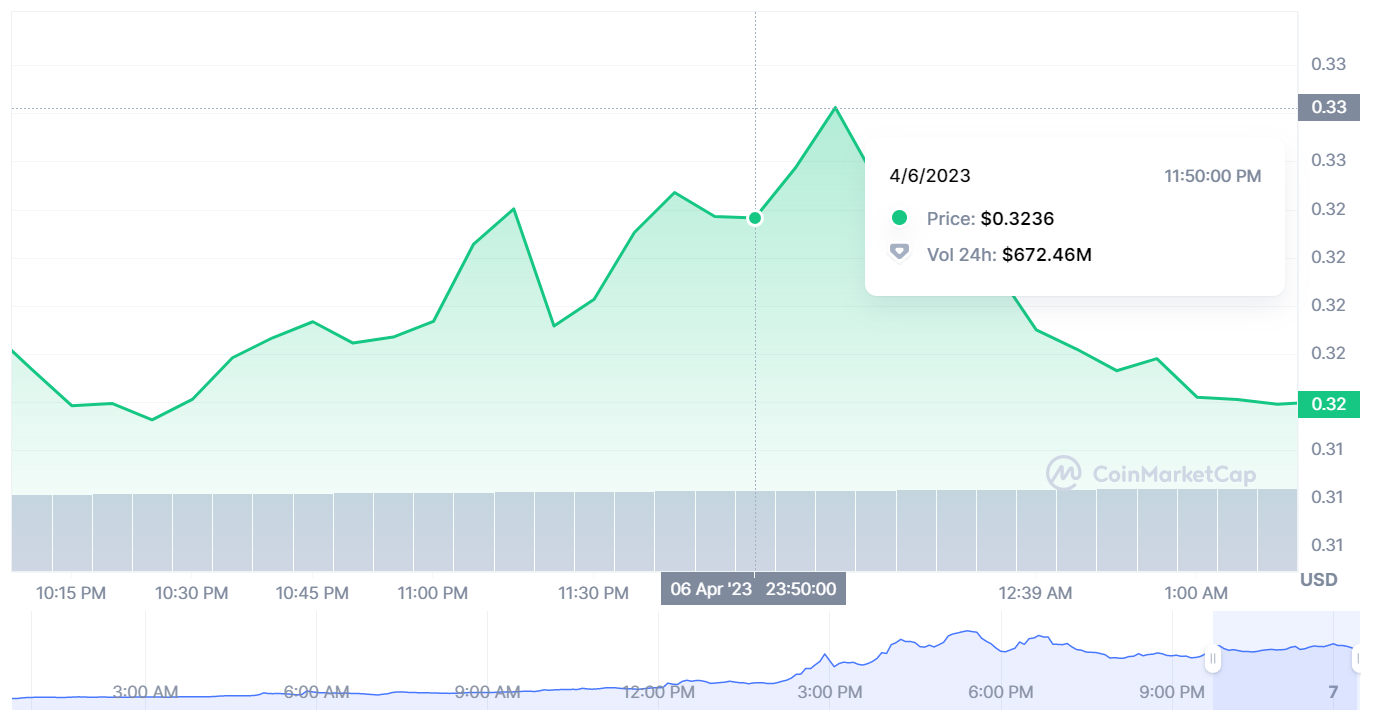 The price of Ethereum grew 3.9% to $1,944 over the past 24 hours. This performance was enough to lead the top 10 cryptocurrencies. Polygon placed second — up 2.8% over the same period.