Back to the list
Ethereum Surges Above $3,000 on Back of $26.5 Million ETH Burn
coingape.com
07 August 2021 10:51, UTC
Reading time: ~2 m
---
Ether (ETH) price surged above $3,000 for the first time since May registering a 12% surge over the past 24-hours. The second-largest cryptocurrency has built a bullish momentum in wake of the recently concluded London Hardfork. Ethereum network successfully upgraded five Ethereum Improvement Proposals (EIPs), out of these five EIP-1559 was certainly the most talked about.
ETH price has closed 13 consecutive daily green candles starting from the last week of July in anticipation of the major upgrade.

EIP-1559 promises to stabilize the high fluctuations in gas fees and also make Ether a deflationary asset by burning additional ETH out of circulation supply. Many predicted the burning of Ether would have a bullish impact on its price.
A total of 8742 ETH worth $26.5 million has already been burnt by the network. The burning of ETH makes the existing supply of Ether more valuable given rising demand and reduced supply. The market supply of ETH is on a constant decline already as the majority of it is being staked in the ETH 2.0 staking contracts.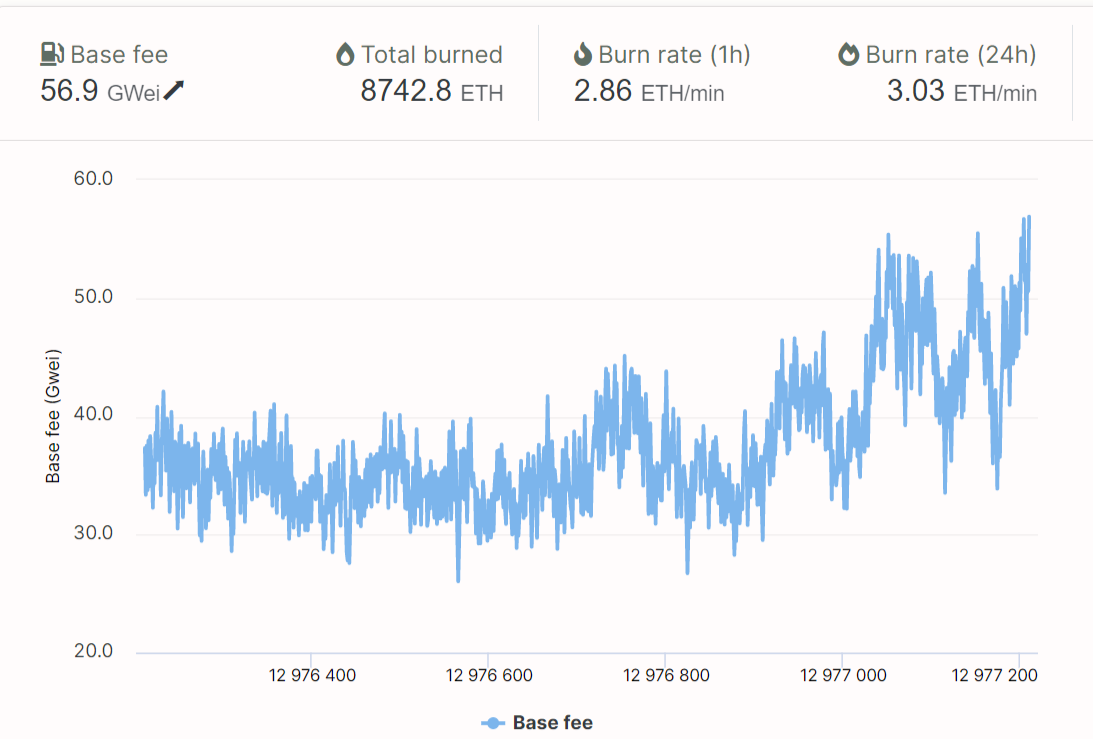 New ETH Issuance Would Drop by 90%
The amount of ETH burnt within 48 hours of the EIP 1559 implementation has taken many by surprise as they didn't expect that the network would burn such high amounts of ETH considering the burn is only for the excess gas fee. Anthony Sassano co-founder of Ethereum research group EthHub said that after the merger with Proof-of-Stake ETH 2.0, the issuance of ETH might drop by nearly 90% from its current value. The drop would be equivalent to three Bitcoin halving.
I've seen so many people mention that they had no idea EIP-1559 would be burning as much ETH as it has already (over 8,600 in less than 48 hours).

I wonder how many people understand that once the merge happens, new ETH issuance instantly drops ~90% (3 Bitcoin halvenings worth).

— Anthony Sassano (🦇, 🔊) (@sassal0x) August 7, 2021
ETH's price has fallen more than 50% from the top during the May market sell-off, and the altcoin has shown great recovery in the past week after falling to $1,700 levels in May. The current price momentum is being attributed to the supply shock as traders continue to move their ETH holdings away from exchanges. ETH is currently 30% down from its ATH of $4,362.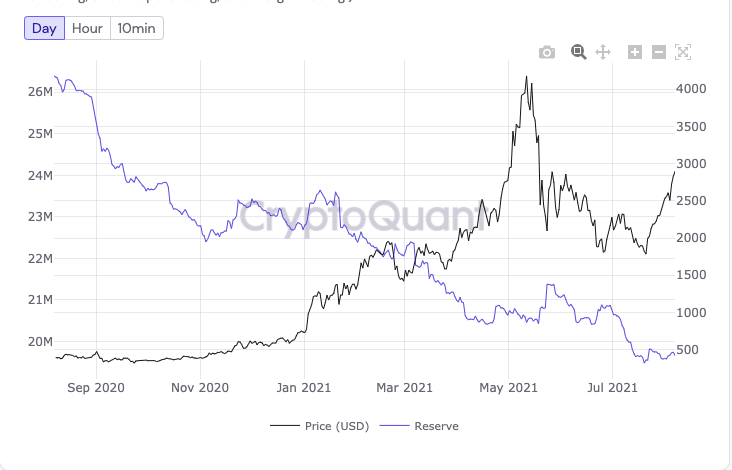 ---
Source
---
Back to the list