Back to the list
Largest Ever Piece of Real Estate to Be Tokenized on Ethereum Blockchain
www.coinspeaker.com
27 February 2019 13:50, UTC
Reading time: ~4 m
---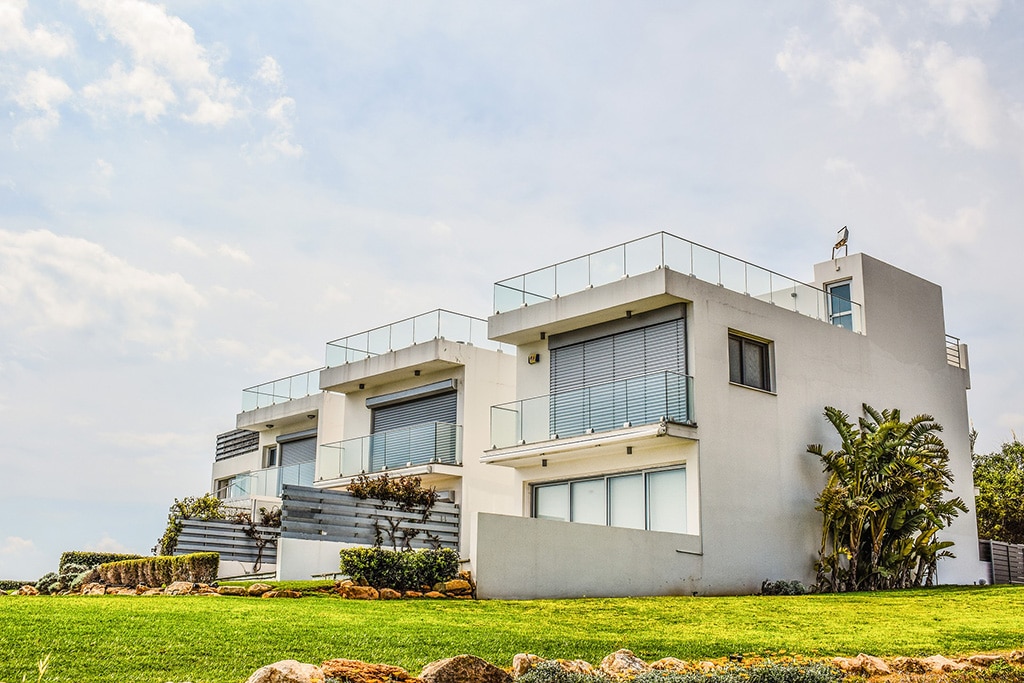 Photo: Pixabay
Blockchain is gradually revolutionizing many industries around the world. More and more sectors are embracing this new technology to enhance their daily activities and transactions. The tokenizing of real-world assets on a blockchain is nothing new. In the last few years, tokenizing of artwork has gained considerable traction.
Massive developments are imminent as a building is scheduled to be tokenized for $66 million on the Ethereum blockchain. The chairman and CEO of Inveniam Capital Partners (ICP), Patrick O'Meara, believe that there is a huge difference between tokenized securities and security tokens. An issuer will sell a crypto token in compliance with all securities laws for the case of a security token.
On the other hand, blockchain technology provides investors with an unprecedented level of transparency in the case of the tokenized security. ICP plans to put this idea to test by tokenizing some $260 million in four private real estate and debt transactions. The first of these is a WeWork-occupied building in downtown Miami, Florida that has a token worth of $66.5 million.
The firm intends to sell tokenized shares of the building representing the biggest piece of real estate financed in that style up to today. A deposit got placed for this property in January for an undisclosed amount of Bitcoin. In a few days, the Ethereum blockchain will offer ERC-20 tokens to those who want to invest in the project.
Shares Sale
The four assets involved in this flagship project will have their shares sold through a Dutch auction. All potential investors will bid outlining the number of shares that they want. They will also include the price they wish to pay per share and the crypto they intend to pay with. At the launch, Inveniam hinted that they will accept only bids denominated in the top 50 cryptocurrencies by market cap.
In that connection, O'Meara said:
"When the sale concludes, tokens will appear in order from the highest bids to the lowest. The price that every bidder pays will be based on the lowest price of the last successful bid dependent upon the bidder's fiat-to-crypto conversion rate limit."
To participate in this sale, all potential buyers must have at least $10 million in crypto. It is also mandatory for the investors to bid a minimum purchase of $500,000. According to Inveniam, the sale will be done in accordance with the SEC's private placement rules.
Enhanced Transparency
O'Meara explained that these shares come with a large amount of data. They store information about how they came about and data collected in their lifetime and performance. The data stored could be 20 or 30 years old in the case of various debt offerings. ICP will accumulate all this data onto its platform and link it with a token.
He said:
"We built our whole software, our stack, everything we do; the way we tokenize the instrument is so the enormous amount of data that is associated with the financial instrument … can be aggregated and is attached to the token."
The data will become uniquely searchable with all documents stored in their native form. A large amount of data stored in the platform will let investors make informed decisions based on quantitative data. Hence, all transactions will eventually become transparent.
Other Projects
Inveniam also aims to tokenize shares for a North Dakota student housing facility at a value of almost $90 million. Others include a multi-family southwest Florida housing facility worth $75 million and a North Dakota water pipeline worth $50 million. Shares from each of the projects will only be available to cryptocurrency buyers as tokens.
The company will change the acquired tokens into their fiat equivalent and pass them to the projects' sellers. The company commented that they may launch other projects before the auction's starting date or as part of this transaction.
What Lies Ahead for Real Estate?
In recent months, tokenized real estate is increasingly becoming a popular blockchain use case. Templum Markets sold security tokens in 2018 representing shares in a Colorado ski resort. They accepted bitcoin, US dollars, and ethereum. Also, Harbor is selling 955 shares in a South Carolina high-rise building with each share worth only $21,000.
Using tokenized shares allows the company to easily track shareholders simultaneously verifying their compliance with relevant security laws.
*We have set up the most wide-ranging guide that will enable you to determine what STO is, how it works, and what is concealed behind this industry's disrupter.
You can review the latest Security Token Offerings (STOs) in Coinspeaker's STO Calendar.
---
Source
---
Back to the list
Similar news