Back to the list
SIL Finance Opens Mining on Binance Smart Chain
www.coinspeaker.com
21 June 2021 19:00, UTC
Reading time: ~2 m
---
On 22nd June, the SIL Ethereum-BSC Bridging Program will commence.
Sister in Law Finance (SIL), a single-sided yield aggregator, has announced that it will open its mining operations on Binance Smart Chain (BSC) this week. This happens just after their PowerCurve Initial Decentralized Exchange Offering (IDO), which took place last week on DoraFactory.
SIL Finance has set a chain of events to take place in June. Closure of the BSC Test Drive will take place on the 21st June at 3.00 PM, UTC, and thereafter, the SIL master contract will produce SIL on every succeeding block. Additionally, at 2.00 PM UTC the same day, the NFT Mystery Box buying button will be enabled so that users can purchase SIL NFTs using SIL.
Notably, the NFT interface supports exploring SIL NFT collections or episodes and shopping SIL NFT Mystery Box of the current episode. It also enables examining Mystery Boxes purchased and turning them into concrete cards and examining statistics of these cards.
The NFT Collections are grouped into five classes namely: Common, Uncommon, Rare, Epic, and Legendary. Each of these has an acceleration rate (cast on self) that differs from its deceleration rate (cast on other users). Every episode has a specific number of cards belonging to each class. The OPEN button gives access to the randomness calculation. SIL NFT's initial episode will be the Sister series inclusive of five faces namely: Advent, Combat, Entanglement, Phantom, and Void.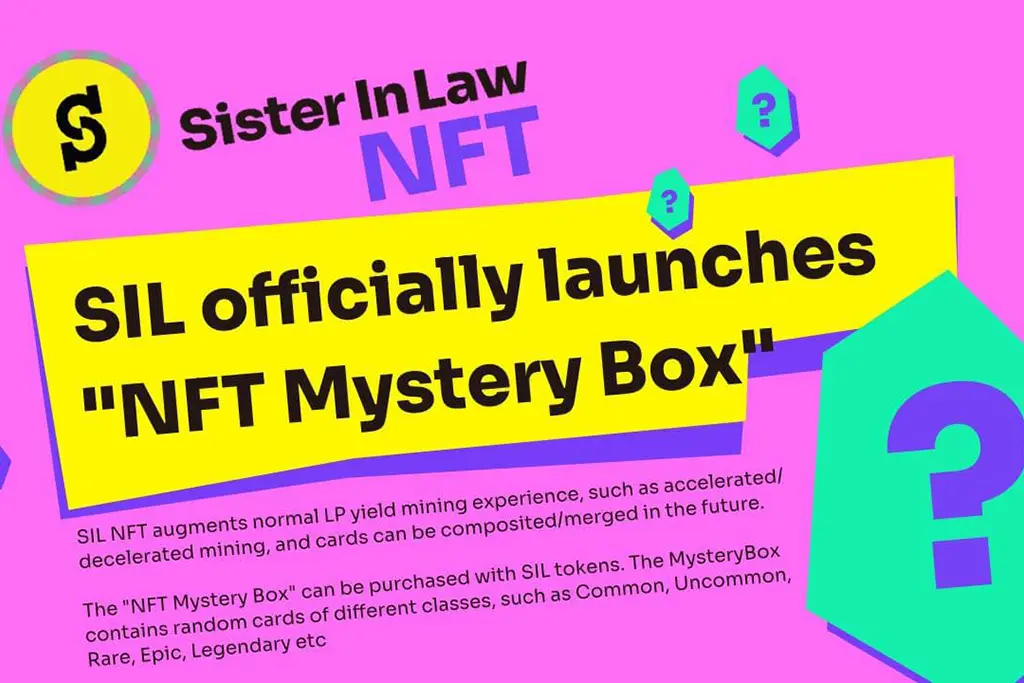 SIL Finance on Binance Smart Chain
On 22nd June UTC, the xSIL pool will be opened. The pool is a single-token yield pool and it is quite similar to xSushi. However, xSIL users gain 20% of the total profits accrued on all intermediate LP Farming yields in SIL form. The yields include Cake and Burger, among others depending on the underlying liquidity provider (LP) farms. To make use of the xSIL pool, one is required to deposit SIL into the pool and they will start owning SIL from the next block.
Also on 22nd June, the SIL Ethereum-BSC Bridging Program will commence. Through it, Ethereum SIL users will be able to make applications to convert ERC-20 SIL into BEP-20 SIL on BSC. Those that undergo the bridging process successfully will automatically enter the xSIL pool. This will have a 1-week grace period during which bridged users will be unable to withdraw SIL from the xSIL pool. However, after this window expires, users can freely remove SIL from the xSIL pool. Finally, the SIL LP pool will be opened on BSC as SIL trading on the 23rd UTC.
---
Source
---
Back to the list