Back to the list
Delta.Theta Is Bringing DEX Options To Miami
visionary-finance.com
17 July 2021 03:54, UTC
Reading time: ~3 m
---
The world of decentralized finance has been growing rapidly since it was introduced, and several DeFi solutions have witnessed parabolic growth. One thing that DeFi seeks to do is provide crypto users with the same financial products and services that traditional and centralized financial systems provide to customers. The idea is to avail access to similar financial services without going through the hassles that come with centralized entities. 
Many DeFi platforms are providing different products and services to crypto users. It may interest you to know that around $54 billion dollars are currently invested in DeFi protocols. Just one year ago, there was only about $2.6 billion locked into DeFi protocols. This goes to show the epic growth over the last year.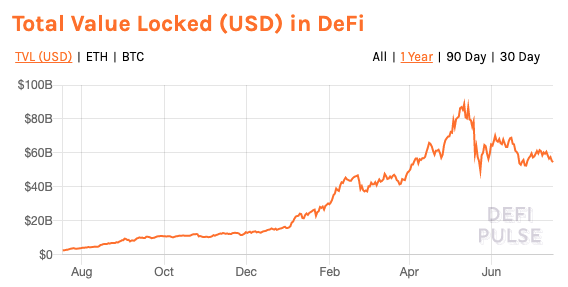 Interestingly, cryptocurrency is still not a mainstream method of payment, but it is breaking ground and causing disruptions across various industries and sectors.
Delta.Theta and Thundermark
Delta.Theta is a derivatives exchange for DeFi, and in a recent development, they announced a partnership with Thundermark – a venture studio that is located in Miami and New York.
This partnership is expected to provide peer-to-peer (P2P) derivatives trading services to advanced traders looking to venture into trading derivatives. Furthermore, it will also provide solutions needed to control, mitigate, and manage the risks involved in trading within the crypto market. It is important to note that this DeFi solution is built on Binance Smart Chain (BSC) and the Ethereum blockchain.
Thundermark investment and an invitation by Miami mayor to lead the DeFi revolution.

Mayor Suarez @FrancisSuarez welcomed us in Miami and empasized the obvious benefits of delta.theta's residence there.

Check out the full announcement – https://t.co/KE6P9r7HfT pic.twitter.com/vb6iBF3Txi

— DeltaTheta (@deltatheta_tech) July 1, 2021


Furthermore, Delta.Theta has announced that it is changing the location of its headquarters to Miami because the company intends to be a part of the growing tech ecosystem. Miami continues to attract technology and crypto enthusiasts around the globe. If you remember, the recent Bitcoin conference in Miami amassed over 12,000 attendees. 
According to Francis Suarez, the mayor of Miami, the city is set to start accepting tax payments in crypto, as well as supporting employee crypto payments. The Mayor showed how excited he was about the relocation of Delta.Theta, as he said that he was looking forward to having a strategic talk with their team. There are indications that the Mayor intends to explore other crypto-based solutions and options. Suarez believes the adoption of cryptocurrency was not a moment, rather he tagged it as a movement. This is indicative of the fact that Miami could experience mainstream crypto adoption in the near future. 
There were other locations that Delta.Theta could have chosen. This included Silicon Valley, Singapore, and Switzerland among others, but perhaps Miami looked more inviting to them. Now, Delta.Theta in collaboration with Thundermark will contribute immensely to the growth of cryptocurrency in Miami.
Delta.Theta will strive to offer an innovative solution for DeFi farmers and investors that can be leveraged to hedge DEX options against the order books of centralized exchanges, as well as provide them with some of the lowest fees in the industry. With the use of BSC and Ethereum, it should make it seamless for users to enjoy the rapid fulfillment terminal solution.
---
Source
---
Back to the list