South Korea's second-largest city Busan is developing a public blockchain network compatible with mainstream blockchain platforms such as Ethereum and Cosmos. The aim is to integrate blockchain-based services from various blockchain mainnets onto a single platform at a city level and develop Busan into a Blockchain city.
Busan City has allocated a 100 billion won ($75 million) budget for open blockchain development compatible with global standards under the Blockchain Innovation Fund (BIF). The funds will be raised through investments from public financial institutions in Busan with nearly 100 private companies showing interest. BIF is a private fund that supports the development of Busan's blockchain industry and infrastructure construction, led by financial and public institutions in Busan.
The public blockchain development is being done under the Busan Digital Asset Exchange Establishment Promotion Plan and Future Schedule plan with a focus on making Busan a Blockchain city.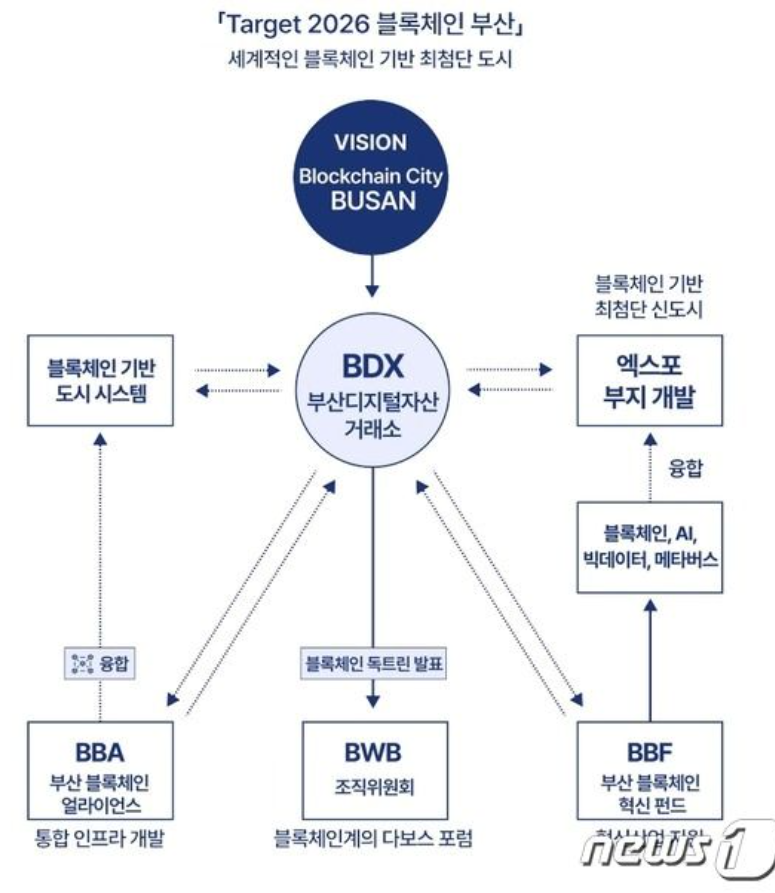 Busan Blockchain City Development Plan. Source: News1
The official announcement noted that Busan city has been actively testing various use cases of Blockchain technology in its trade-free zone, however, most of these projects were carried out on different blockchains resulting in an 'uncomfortable' experience for businesses. This was one of the key reasons for city administration to zero on a public blockchain at the city level blockchain compatible with global blockchain networks such as Ethereum.
Related: Coin Center responds to US lawmakers' request for crypto tax guidance
Busan City is also involved in the process of establishing the blockchain trust framework (BTF) technology standard conducted by the Korea Internet & Security Agency (KISA).
The project aims to improve the quality of private services and encourage interconnection between services by presenting requirements such as blockchain technical system, performance, and security level. The standard will also be utilized for public services within Busan City.
The long-term blockchain development plan also includes the development of the Busan digital asset exchange in the first half of 2024. The digital exchange will not only list virtual assets, but also tokenized securities, including precious metals and raw materials such as gold, copper and oil. In the future, the administration behind the projects aims to tokenize and trade global intellectual property rights (IP) and carbon emissions rights.
Magazine: Big Questions: Did the NSA create Bitcoin?