Back to the list
Top Bitcoin Analyst Says These Metrics Indicate BTC May Be Near Its Bear Market Bottom
dailyhodl.com
08 July 2022 20:33, UTC
Reading time: ~2 m
---
A Bitcoin (BTC) trading veteran says BTC's 200-week moving average (200WMA) and relative strength index (RSI) are flashing positive signals.
Pseudonymous analyst Plan B tells his 1.9 million followers that BTC's 200WMA is showing a bottom, but he needs the RSI to confirm.
"About this chart:
1) Realized/200WMA shows how small 2021 bull market was compared to 2013 and 2017
2) Summer 2021 (after China mining ban) BTC still looked bullish, RSI rising again
3) But Nov/Dec 2021 RSI broke: end of bull
4) Now Realized/200WMA shows bottom. Will RSI confirm?"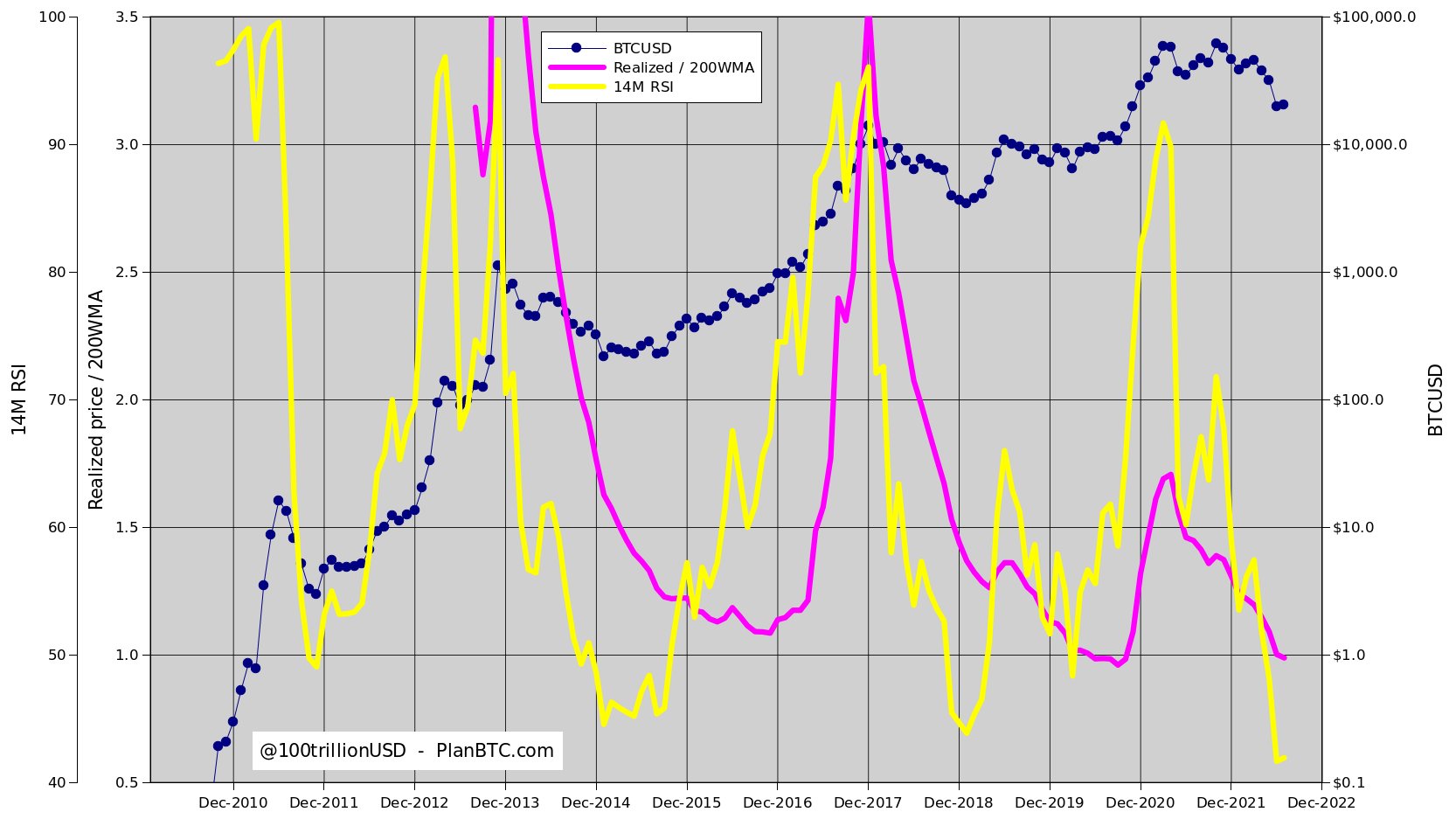 Source: 100trillionUSD/Twitter
Weekly moving averages are technical indicators that help investors and traders smooth out volatile price data by creating a constantly updated average price. Bitcoin's relative strength index is a metric analyzing the crypto asset's candle oscillation over 14 periods.
Looking closer at BTC's 200WMA, Plan B says the largest crypto asset by market cap is right where it should be.
"Bitcoin nicely bounced back to 200WMA and Realized Price levels (both at ~$22,000). Let's see if it holds. 
Btw BTC $24,800 would flip RSI back at 45."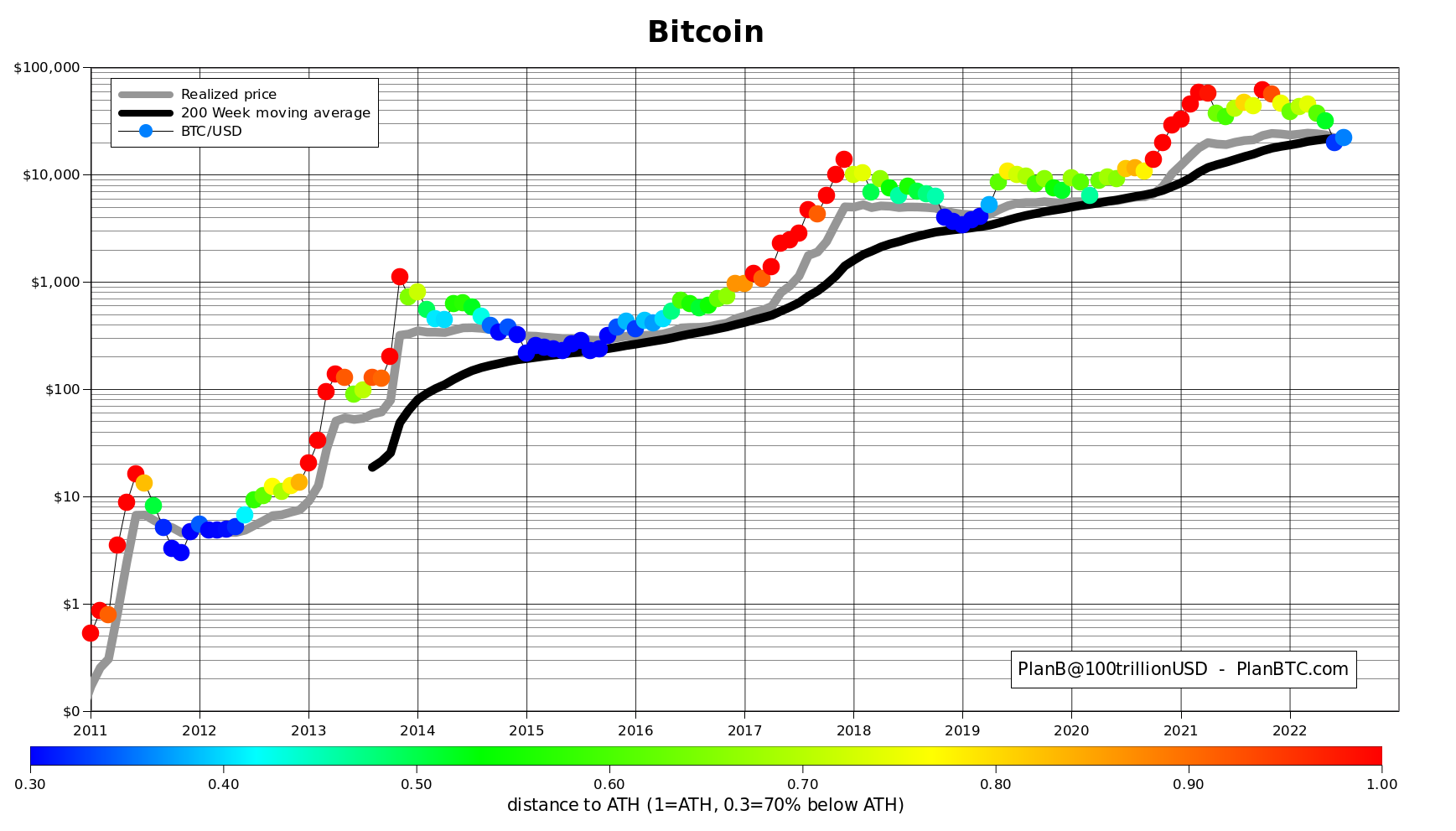 Source: 100trillionUSD/Twitter
The trader also says BTC's current RSI sits just below the 45 level mentioned above. Plan B appears to think it is time for the RSI to flip bullish.
"Bitcoin Relative Strength Index (RSI) flipping?"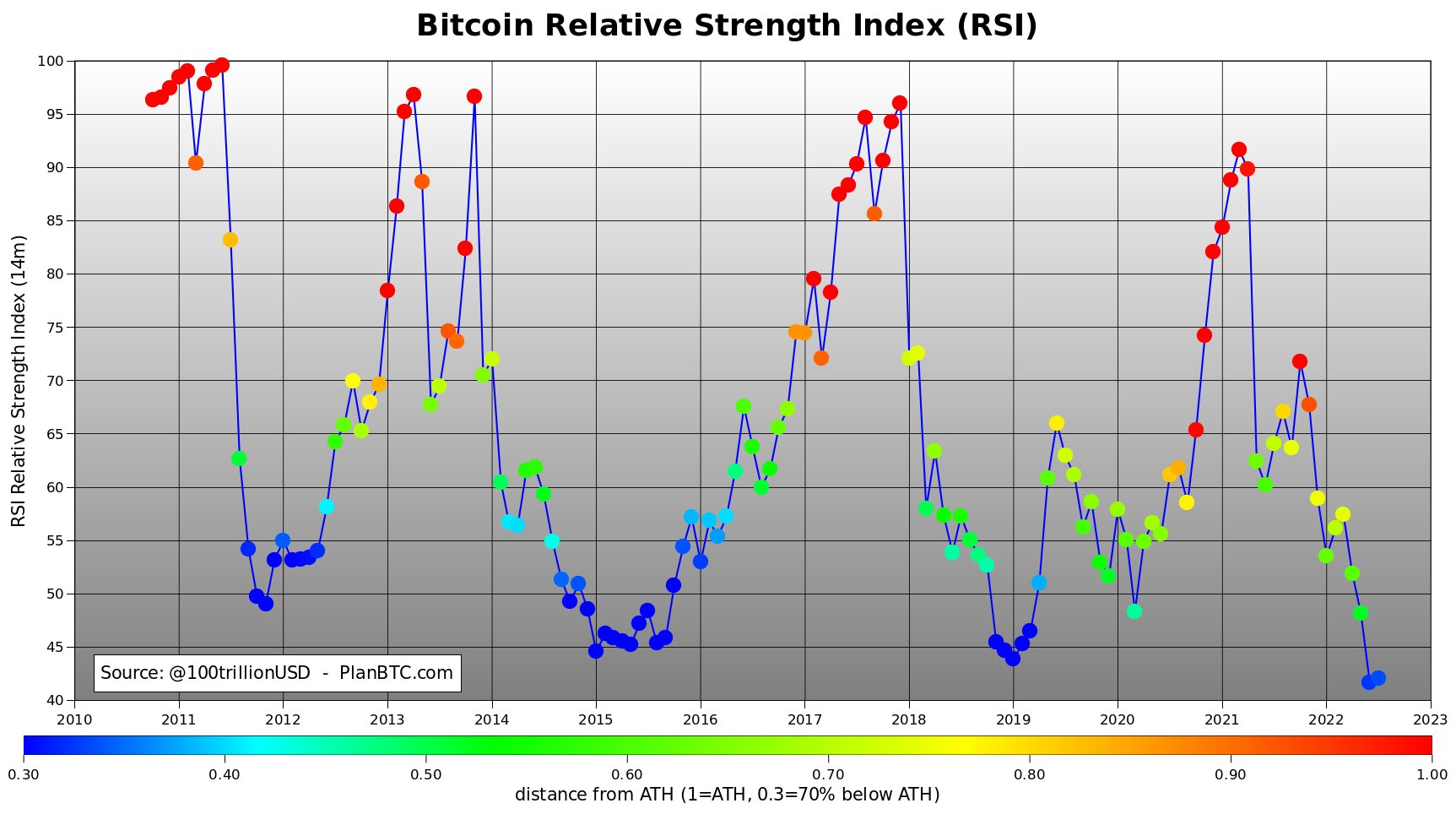 Source: 100trillionUSD/Twitter
Plan B also polls his over 1 million followers, asking the question: How much will Bitcoin be worth in four years?
"85% thinks we will see a new [all-time high] next 4 years"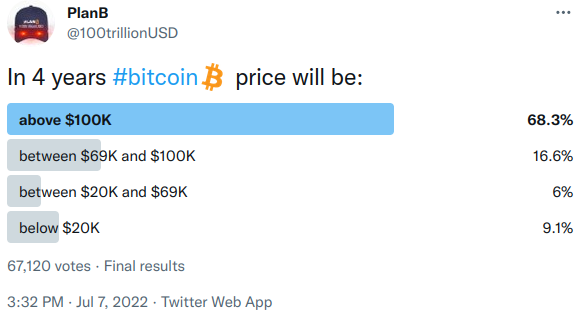 Source: 100trillionUSD/Twitter
Bitcoin is trading for $22,085 at time of writing, up 6% over the last 24 hours.
---
Source
---
Back to the list