Back to the list
Important moment for bitcoin - Do the high time frames hold the key?
cryptodaily.co.uk
05 July 2022 09:45, UTC
Reading time: ~2 m
---
Bitcoin is still holding the $20k support level. A hold above this level by the end of the week, and perhaps a first step towards a rally may have been accomplished. Higher time frames are giving a much clearer picture for bitcoin and for the crypto market as a whole.
We are only 2 days into the new week but there are signs that bitcoin may just be gearing up for a rally. The all-important $19k to $20k price level has been gained once more, and even though we may still dip below it, another few days of consolidation here might not be a bad thing.
When you zoom right out on the 6 monthly bitcoin chart, there does appear to be a lot more clarity for bitcoin. We are currently resting on the top of the wick from the 2017 top, and the new 6-monthly candle is also resting there for now.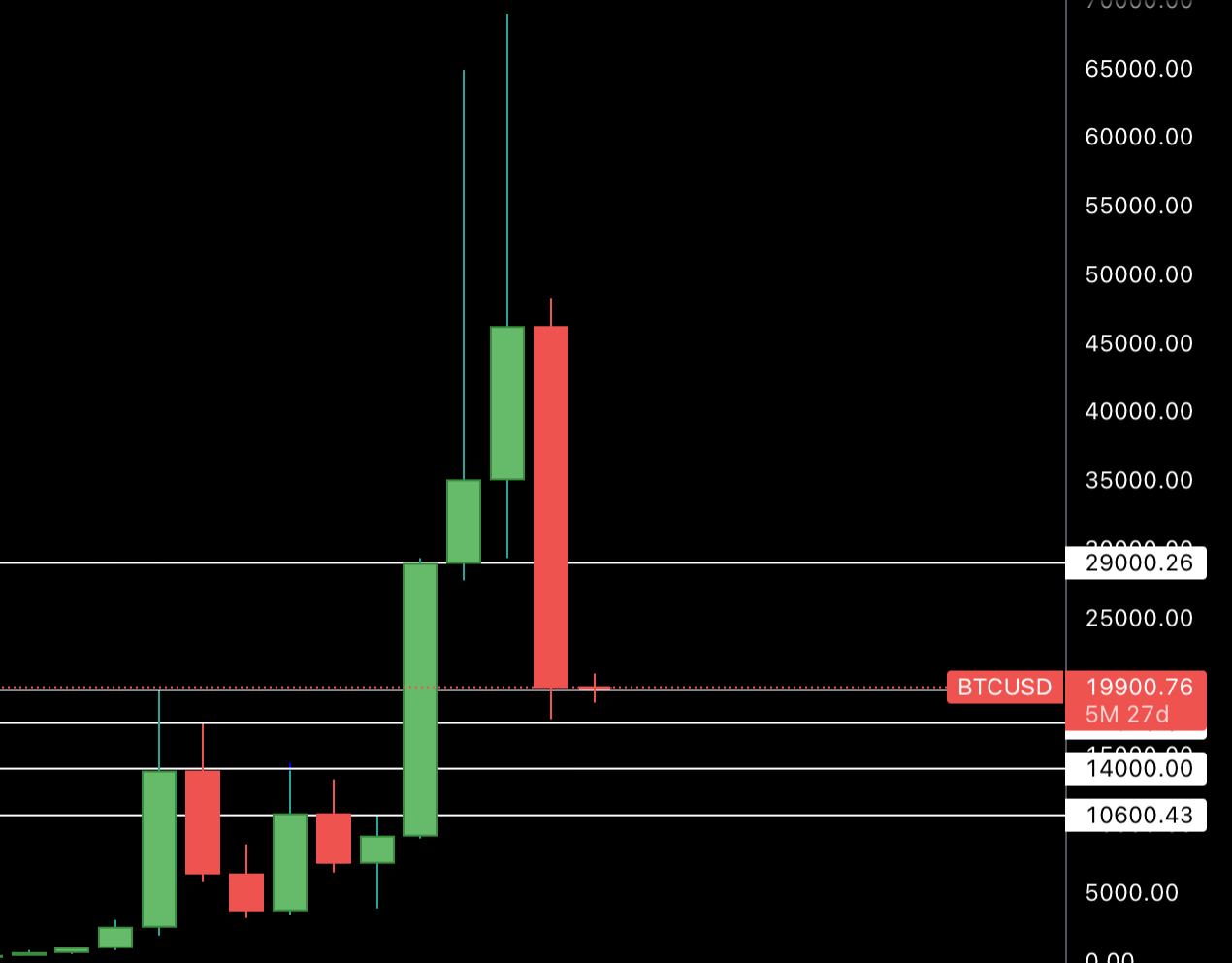 Trading view - 6-monthly time frame
One very important sign for the bears is that the previous 6-monthly candle is quite a monster bearish engulfing candle, which could well presage more downside. However, these don't always play out, and it might be wondered just how much more bitcoin could go down from here anyway?
Looking at the bitcoin price from this very elevated view, it certainly does give the bitcoin picture a lot more clarity. The next level down is where the price wicked to in June, at $17,500.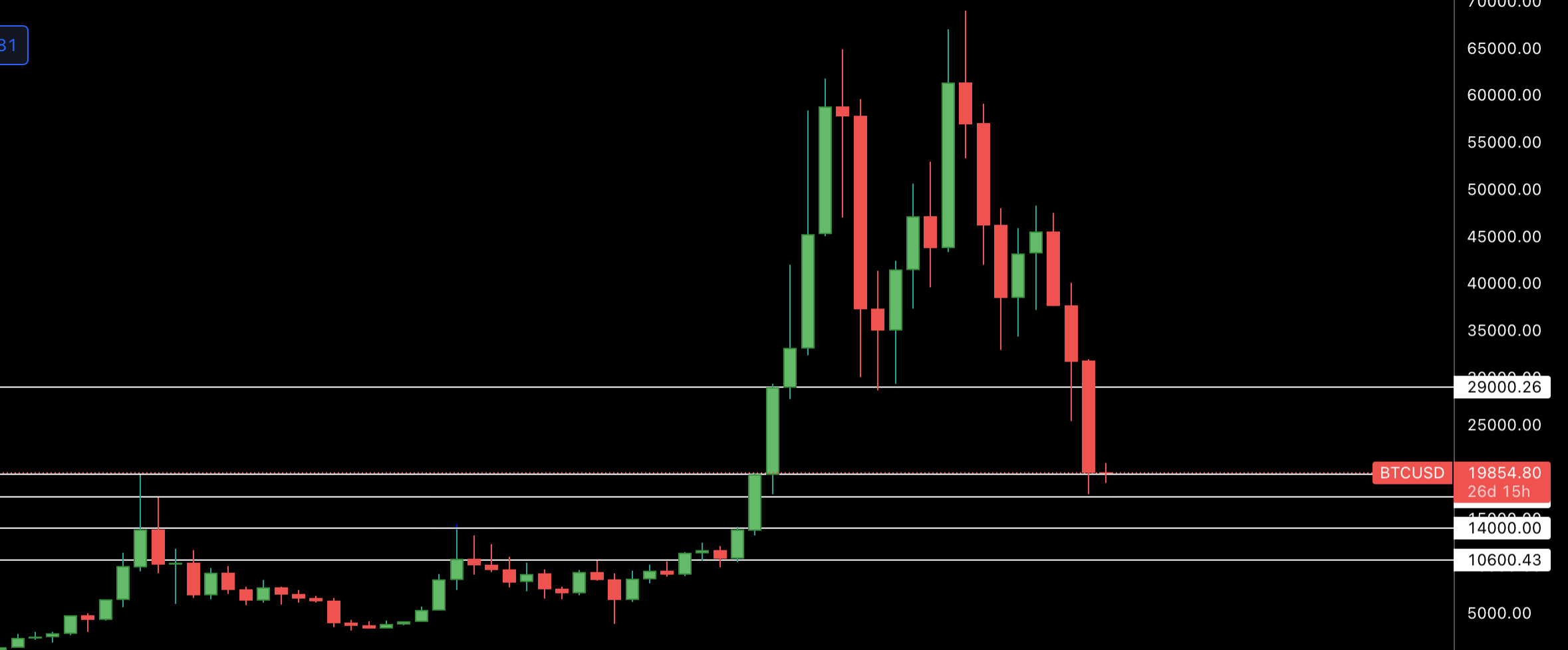 Trading view - Monthly time frame
The following level is perhaps the most important of all, given that $14k is the most respected level since the 2017 top. This is where 2 monthly candle bodies closed in 2017/18, where a wick touched in mid 2019, and where the level was finally flipped into support at the end of November 2020. The level also has some confluence with the 78.6 fibonacci level.
Finally, should bitcoin really seek to flush out every single weak hand, and sorely try the conviction of even the perma bulls, then the level at around $10,000 might well be where this happens. 
Disclaimer: This article is provided for informational purposes only. It is not offered or intended to be used as legal, tax, investment, financial, or other advice.
---
Source
---
Back to the list