Back to the list
BTC's Price Breaches the 9 and 20 EMA Lines on Trading Chart
coinquora.com
23 June 2022 10:51, UTC
Reading time: ~2 m
---
The largest cryptocurrency by market cap, Bitcoin (BTC), could experience a brief rally before establishing a new bottom that will be the on-ramp into the next bull run.
According to the numbers from crypto market tracker CoinMarketCap, Bitcoin's price is up by 1.73% in the last 24 hours, reaching $20,524.96. This is after the token set a 24-hour low of $19,848.08 and a 24-hour high of $20,835.75.
Given the slight positive price movement over the last day, could a brief relief rally be on the cards for the crypto market leader?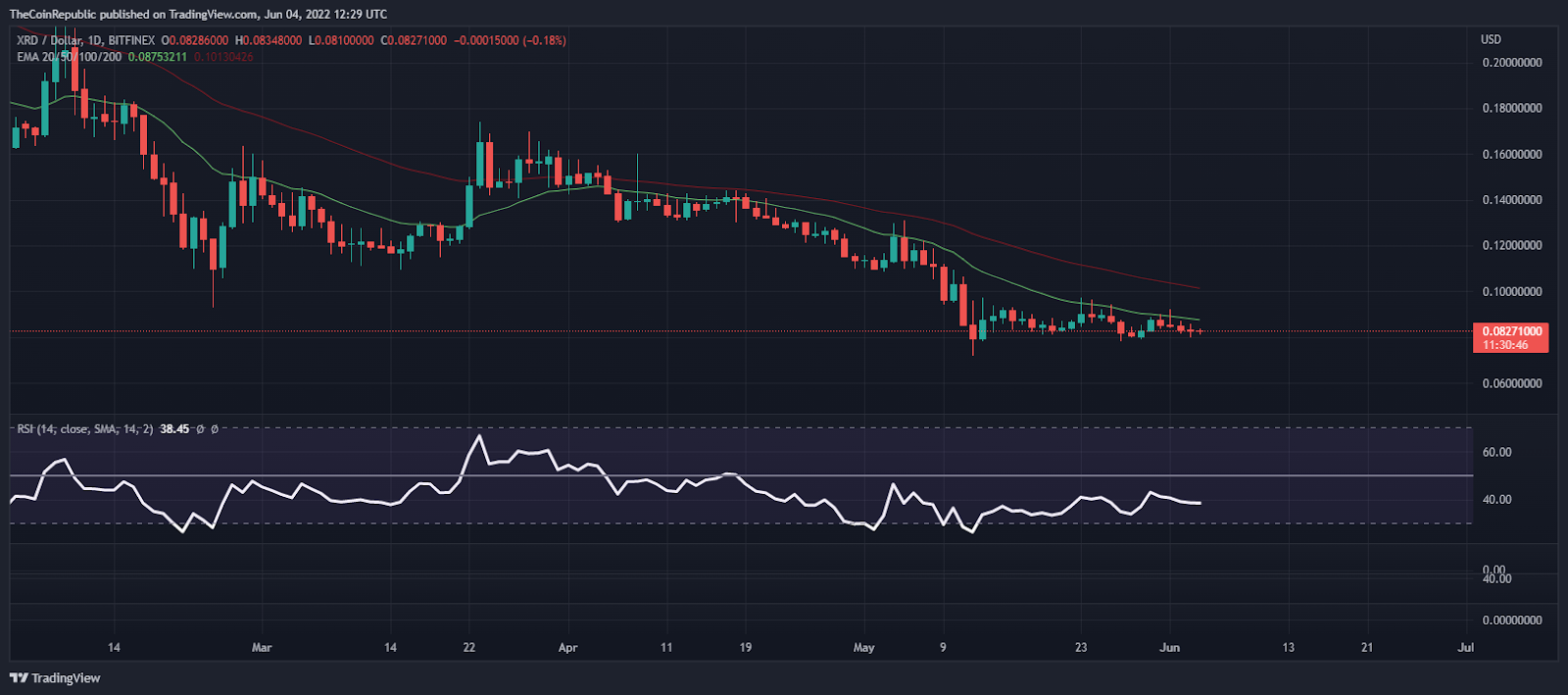 4-hour chart for BTC/USDT (Source: CoinMarketCap)
A few bullish flags are starting to crop up on the 4-hour chart for BTC/USDT. The first bullish sign is the price breaking above the 9 and 20 EMA lines, which have been active resistance levels in this crypto bear market.
The next sign is the Relative Strength Index (RSI) indicators crossing above the RSI SMA line, as well as the RSI line's positive slope.
Lastly, the 9 EMA is looking to cross above the 20 EMA. The last time this happened on the 4-hour chart the price of BTC rallied slightly to around $21,900.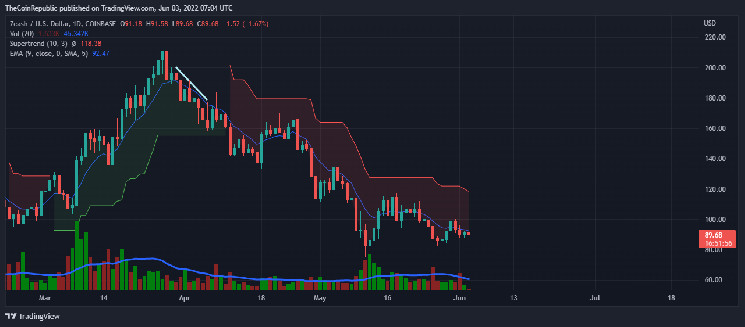 Daily chart for BTC/USDT (Source: CoinMarketCap)
Looking at the daily chart for BTC/USDT, the RSI indicator has also just crossed the RSI SMA line on this chart as well. However, given that the 4-hour timeframe is the smaller timeframe, there will have to be a decent and sustained price upswing on the 4-hour chart before it reflects on the daily chart.
The 9 EMA will serve as the resistance level on the daily chart at around $21,249 if a sustained positive price movement is created on the 4-hour chart.
Disclaimer: The views and opinions expressed in this article are solely the author's and do not necessarily reflect the views of CQ. No information in this article should be interpreted as investment advice. CQ encourages all users to do their own research before investing in cryptocurrencies.
---
Source
---
Back to the list