Back to the list
Bitcoin Facing $20K, This is What Will Happen if It Breaks Down (BTC Price Analysis)
cryptopotato.com
17 June 2022 15:19, UTC
Reading time: ~2 m
---
The bitcoin market has been in a blood bath after registering a new all-time high at the $69K level, followed by a period of moving inside a bearish descending channel. The only question now is if $20K will hold.
Technical Analysis
By Shayan
The Daily Chart
Currently, Bitcoin's price ranges above the significant support level at $20K, which is also 2017's all-time high. Based on the market sentiment and a clear divergence between the price and the RSI indicator, a short-term rebound followed by consolidation at this price region is the most expected scenario.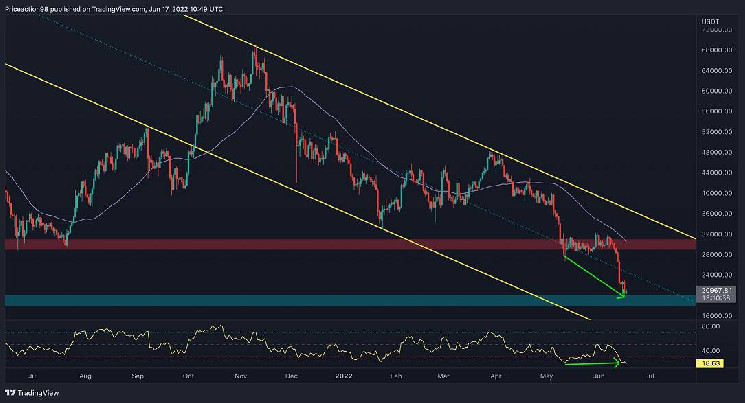 Nevertheless, the price would need to break above the $32K level and the 50-day and 100-day moving averages to make a bullish reversal respectable.
The 4-Hour Chart
The market usually has two phases: an expansion phase in which the price moves sharply in either direction without particular corrections and a consolidation/correction phase in which the price usually ranges and manipulates the players.
After a boring mid-term consolidation phase, the price has entered an expansion and experienced a sharp drop to the $20K support level. On the other hand, the bearish momentum has decreased, and Bitcoin has found a short-term bottom at around $20.5K. Considering the divergence between the price and the RSI metric in the 4-hour timeframe and the crucial support level of $20K, a short-term consolidation phase followed by liquidations in the futures market is the most likely scenario for the price. In any case, if the price breaks below $20K, the next support would be found at $17K.
In case of a bullish rebound and a surge, the $29K and $37K price levels will be the primary resistance levels.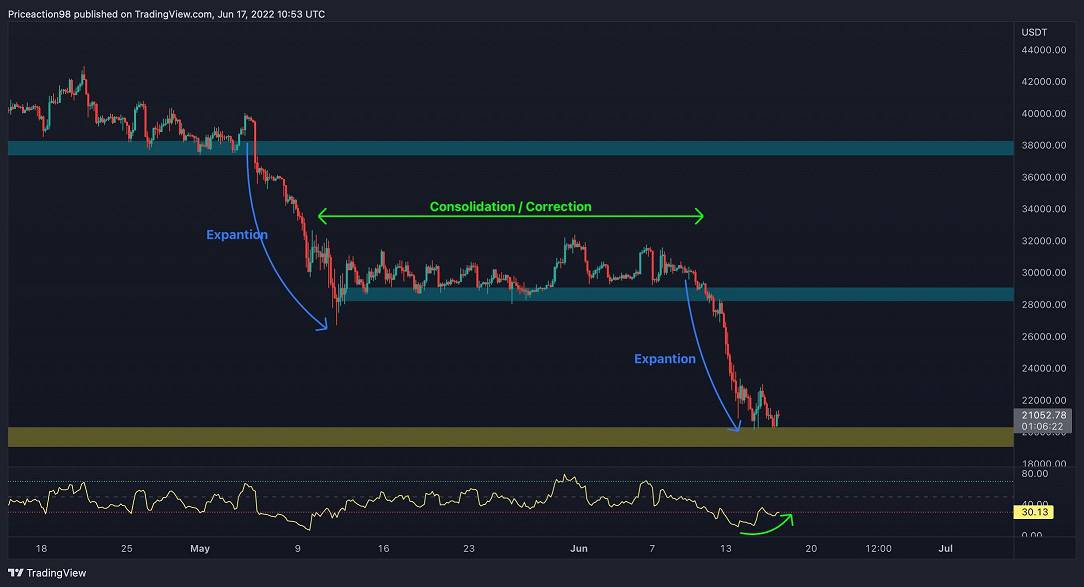 Onchain Analysis
By Shayan
Over the last two years, the most pervasive sentiment in international affairs has been "uncertainty." Several unstable phases have occurred in the previous two years due to a worldwide pandemic, inflation-related concerns, the Federal Reserve's monetary policies, and, most recently, a geopolitical conflict.
The figure below depicts a large picture of Bitcoin's supply dynamics Based on the CryptoQuant data. Realized Cap – UTXO Age Bands (%) is a metric that depicts coin clusters based on their lifespan (the last time they were moved) and their share of the total realized cap. As specified in the chart's narrative, coins varying in age from 3 months to 10 years are illustrated and classified by distinct colors.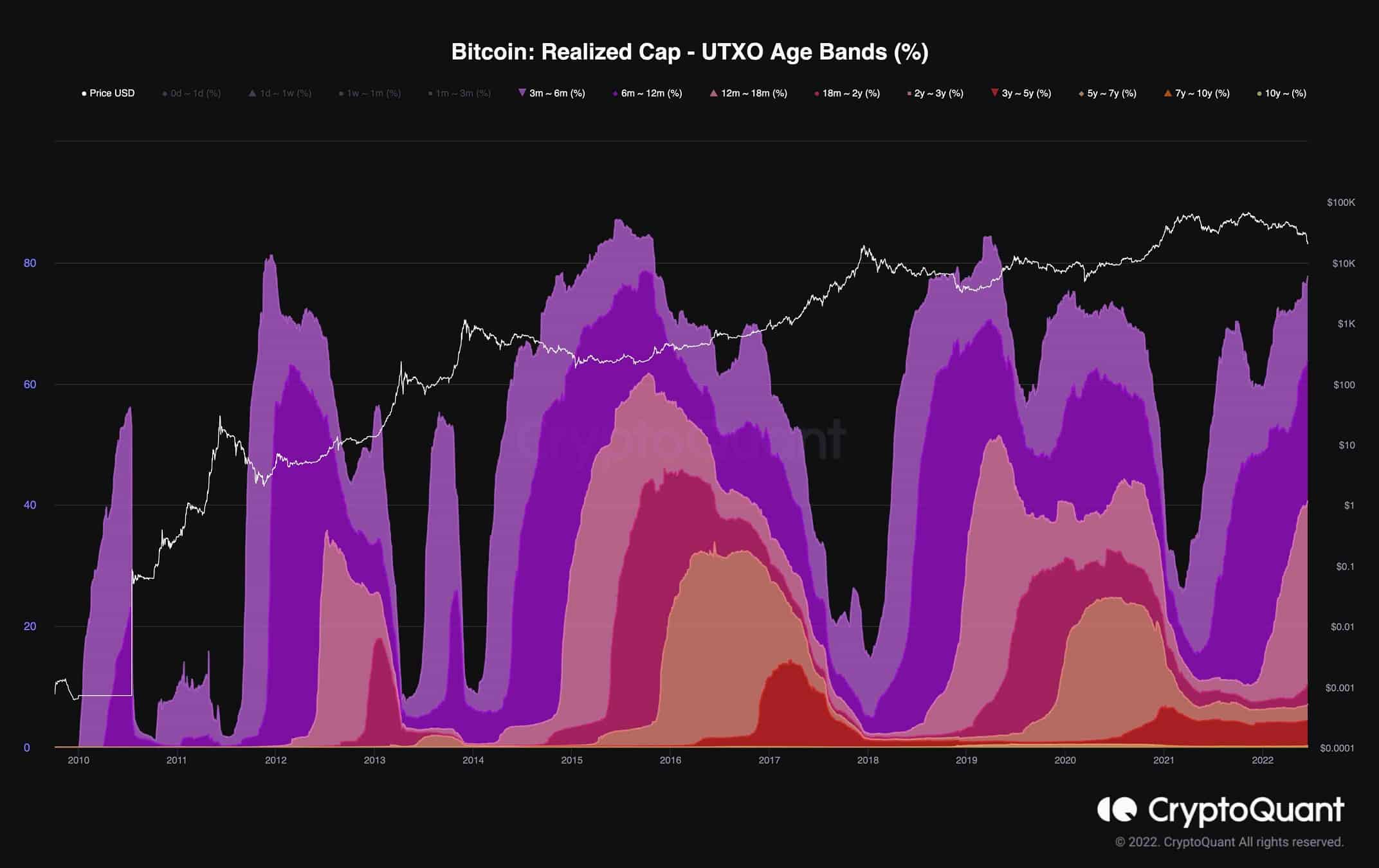 In summary, a spike in these age bands signifies HODLing and accumulation among long-term holders, whereas a reduction shows selling and distribution. The market is in a period of accumulation, with the number of coins that have moved in the last three months steadily increasing.
---
---
Source
---
Back to the list