Back to the list
Crypto Hedge Fund CEO Su Zhu Lists Three Potential Catalysts for Next Bitcoin (BTC) Rally
dailyhodl.com
22 May 2022 13:59, UTC
Reading time: ~2 m
---
Su Zhu, the CEO of crypto hedge fund Three Arrows Capital, says that he sees three potential catalysts that could trigger a new Bitcoin (BTC) bull market.
The crypto veteran first notes why he believes Bitcoin is entering an accumulation range and suggests that the downtrend doesn't have much further to go.
According to Zhu, Bitcoin has had seven red weeks in a row, the most in its entire history, indicating seller exhaustion.
Second, the crypto hedge fund executive points out the huge trading volume during the collapse of TerraUSD (UST), which could signal capitulation and the beginning of a trend change.
The third sign that BTC is in a reaccumulation phase, according to Zhu, is that BTC is showing unusual strength against equities markets during overnight hours. Over the last week, the S&P500 is down 4.5% while BTC is up nearly 1%.
The fourth signal catching Zhu's attention is the Mayer Multiple, an indicator that gauges the current price of Bitcoin against its 200-day moving average to determine whether BTC overbought or oversold.
Zhu points out that the Mayer Multiple is hovering at historical lows, suggesting that BTC is undervalued.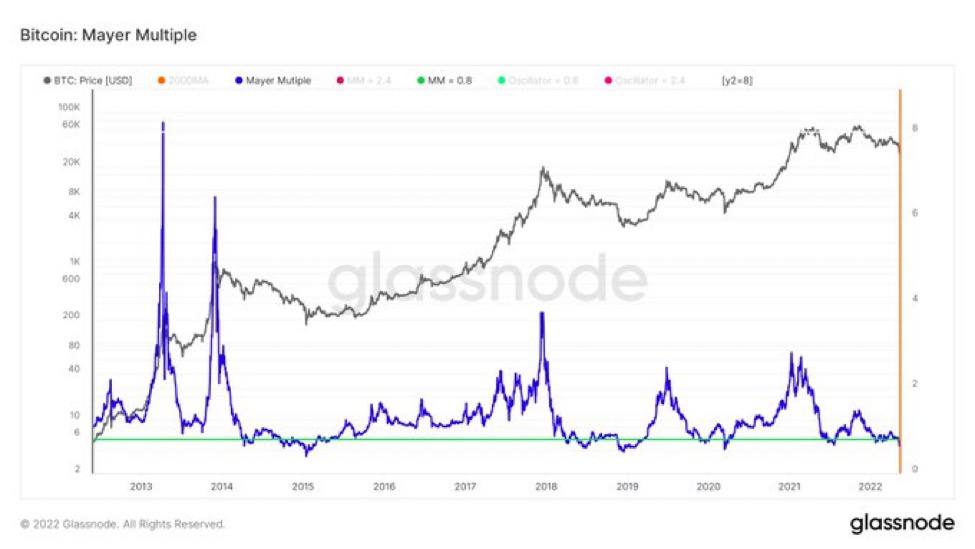 Source: Glassnode/Su Zhu
Lastly, Zhu notes how Bitcoin has been trading at a premium during the Asia session.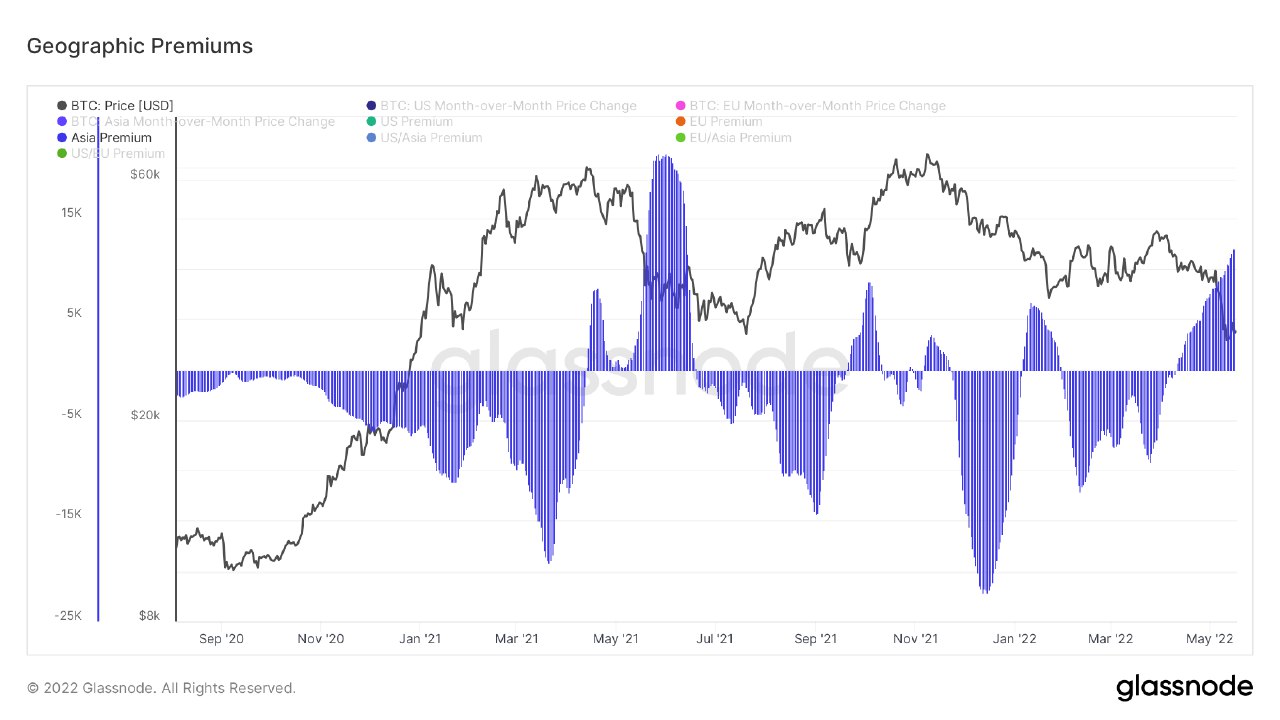 Source: Glassnode/Su Zhu
The crypto billionaire also reveals three possible catalysts that could trigger the next bull market for BTC.
"1) El Salvador conference of 44 central banks
2) OPEC to use in international payments
3) commodity nation sovereign wealth to conduct thesis-driven allocations." 
Zhu's first catalyst refers to a meeting held in El Salvador among authorities from 44 different countries discussing Bitcoin.
The second refers to the possibility of the Organization of the Petroleum Exporting Countries (OPEC) accepting crypto payments for oil purchases.
The third trigger refers to the possibility of sovereign wealth funds from commodity-centric countries allocating funds to Bitcoin.
At time of writing, Bitcoin is valued at $29,336 and has been trading almost completely sideways for the past seven days.
---
Source
---
Back to the list