Back to the list
Should Facebook And Other Social Media Platforms Focus on Bitcoin?
cryptoknowmics.com
14 May 2022 04:38, UTC
Reading time: ~5 m
---
Former Twitter CEO Jack Dorsey had some harsh words for Diem, Meta's cryptocurrency project. In a recent interview, Dorsey told MicroStrategy CEO Michael Saylor that Meta (Social Media) CEO Mark Zuckerberg should have focused on the Bitcoin ecosystem rather than the stable coin project. The intention was for Diem to be a stablecoin backed by less volatile assets such as national currencies and commodities. This would help to make cryptocurrencies less volatile than they are currently. Unfortunately, despite extensive rebranding efforts, congressional scrutiny, and high-profile staff departures, the cryptocurrency did not take off. In the end, the Diem project was sold to Silvergate, a cryptocurrency-focused bank, for approximately $200 million. Since he left Twitter, Dorsey has been focusing on 'Block,' his new venture. Block, formerly known as Square, is a payment processing company. Their Cash App is at the forefront of making Bitcoin more accessible to the general public. The company also produces low-cost hardware for Bitcoin miners. Dorsey has long been an outspoken maximalist when it comes to Bitcoin. He is certain that Bitcoin's use and reach are unparalleled. In the same interview, he stated that Meta should have concentrated on Bitcoin rather than trying to invent a new way to do things. He claims that Bitcoin has already demonstrated its ability to make the future more equitable and provide people with opportunities to improve. Microstrategy has also attempted to disseminate information about Bitcoin. For example, they recently released a report with the Bitcoin Mining Council (BMC) demonstrating how the Bitcoin mining industry is becoming more environmentally friendly.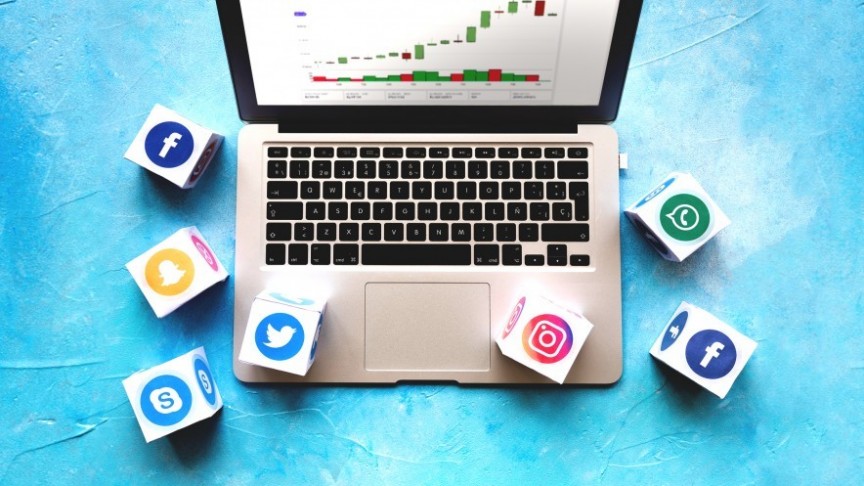 Why Should Facebook Focus On Bitcoin?
During the interview, Dorsey didn't mind expressing his feelings about Diem. However, he called the project a waste of time and effort. He also stated that the project was not clear enough and that Meta could have done a lot more to help people if they had focused on Bitcoin. Dorsey also criticized Meta's plan for creating stablecoin, claiming that the company only had an interest in getting people to use its products. "They tried to create a Facebook-owned currency, perhaps for the right or good reasons. However, there were also reasons to bring more and more people into the Facebook ecosystem," Dorsey explained.
Relationship Between Bitcoin and the Social Media
Every day, there is the introduction of new cryptocurrencies to the Internet. As a result, there is an ongoing development of new platforms for these currencies. This has made developers begin to investigate how social media affects the value of cryptocurrencies. So what have people on social media sites like Facebook, Twitter, and YouTube taught us about currency price fluctuations? The primary goal of social media is to connect people. It is also to create content that goes viral and receives millions of views worldwide. People communicate with one another on Instagram, Reddit, and Facebook. The value of cryptocurrencies always fluctuates when people discuss platforms and currencies online. This is true in both directions: good news increases the value of something while bad news decreases its value. So even if the hack is minor, learning about it can cause a cryptocurrency's value to fall. Cryptocurrency has a few flaws. It carries the same risks as investing in real estate or the stock market and some that are unique to the Internet. If you forget your password, it's easy to lose cryptocurrency, and hackers can tamper with or even destroy it. It cannot replace fiat currency, money issued by a region or country. However, it also makes it easier for people to do business online and across borders if more people use it. 
Impact of Social Media On Bitcoin Price
We can use social media to learn how investors feel about various cryptocurrencies and how their prices change. Understand that social media sites that show how people feel about something and people's comments on the subject can influence how much Bitcoin costs. However, keep in mind that not all contents are the same. In other words, when it comes to cryptocurrencies, not all user-generated content, such as social media posts and messages, has the same equity value. The views of minorities significantly impact people's choice to invest in certain things. Their increased social media presence guides those who follow them in the same direction by passing information from their level to those who follow them. This is why certain investors receive so much attention. However, these tendencies do not always work out. Social media influencers and celebrities usually have a plan because they are often paid to get people talking about something.  Furthermore, social media influencers frequently try to increase their fan bases by reaching out to each other's audiences. As a result, some investments perform better than others significantly. The silent majority occasionally publishes content that reflects genuine concerns about how the market is feeling. This can be a more reliable source of information for getting a full picture of how the market is feeling.
Impact of Social Media Rumors and News on Cryptocurrency
According to basic economics, when there is a high demand for a product, the price rises. As a result, the value of cryptocurrencies fluctuates whenever the media pays attention to them. Prices can rise when there is positive news about a product or service. In the same vein, they can fall when there is negative news. Given that approximately 70% of adults in the United States get their news from social media, it is easy to see how important social media is in determining how much Bitcoin and other currencies are desired and how much they cost.  Before reading about it in an online magazine, most people had no idea what cryptocurrency was or saw it in their newsfeeds. However, the massive Bitcoin bubble earlier this year would not have occurred without media coverage and social sharing.
---
Source
---
Back to the list