Back to the list
Bitcoin (BTC) seems ready to test the $11k level again
invezz.com
06 October 2020 07:00, UTC
Reading time: ~2 m
---
Bitcoin (BTC) price has seen quite a few ups and downs this year, and while it is still above the $10k level — which is something it struggled to achieve for around 7 months this year, it is still encountering troublesome resistances. Fortunately, the price seems to still have the strength to try and test these resistances with the one at $11k being the biggest one right now.
Bitcoin in 2020
Bitcoin's price was performing rather well in the early days of this year. It started growing as soon as the year kicked off, and by the time the first bull run of 2020 hit its peak on February 14th, BTC found itself trying to breach $10k.
Are you looking for fast-news, hot-tips and market analysis? Sign-up for the Invezz newsletter, today.
Unfortunately, this level has been its biggest roadblock for the majority of this year, and BTC was rejected soon after the rally lost its momentum. The mid-March price crash sent it further down to a support at $5k, from which BTC recovered fairly quickly.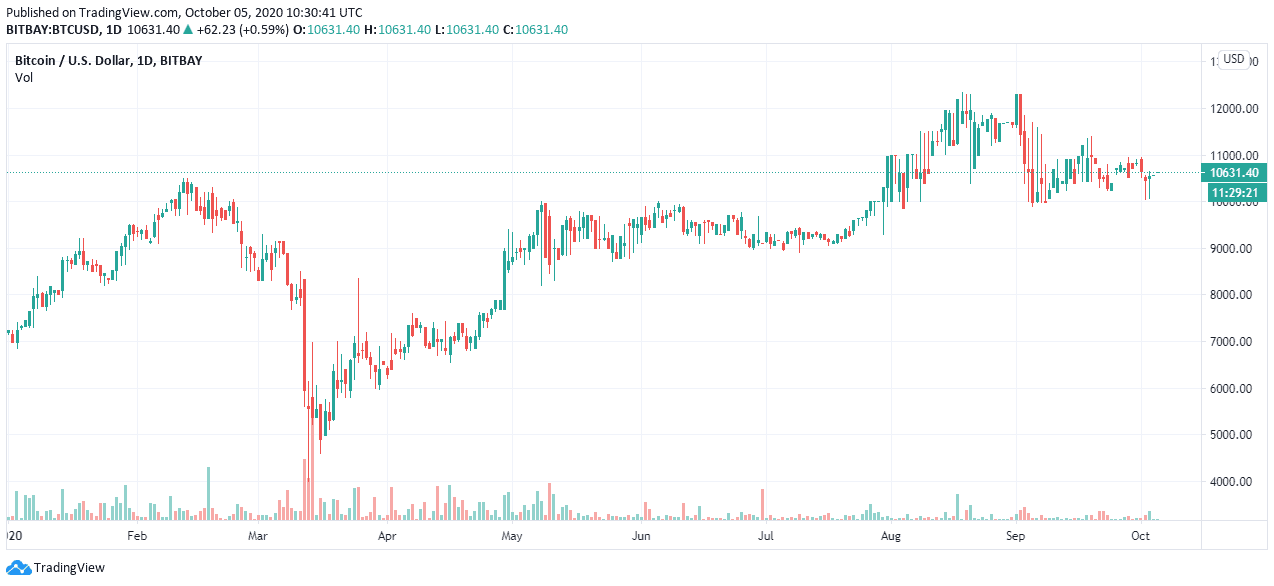 In less than two months, BTC kept pushing against $10k again. After being rejected for the second time, BTC spent the majority of May, June, and July of this year stuck between $9,200 and $9,500, only to suddenly break out of this limbo as July came to a close.
August was, without a doubt, Bitcoin's most successful month, as the coin managed to breach $9,500, $10k, $11k, and even $12k for a brief moment. It kept pushing towards the $12k level for an entire month, only to be rejected each time.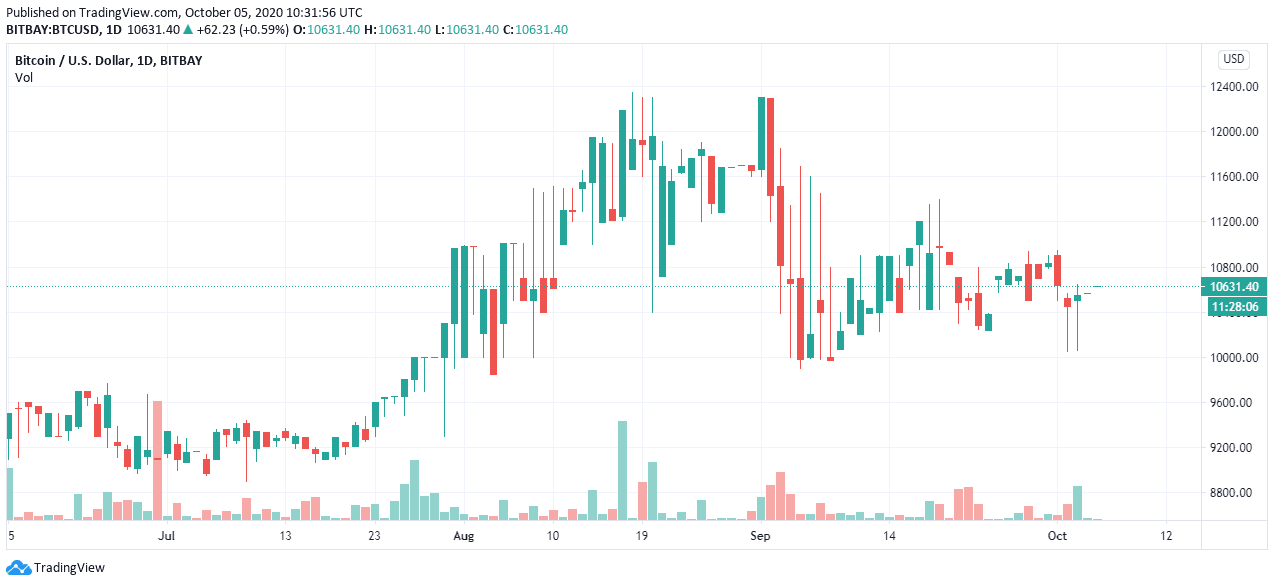 As September kicked off, the coin saw its last rejection from this level which pushed it down towards the mid-$10k level. Ever since then, Bitcoin has been trying to grow back up, but this time, the resistance at $11,000 kept standing in its way, and rejecting its price whenever it approached.
Fortunately, the support at $10,500 has kept the coin from skinking lower, and right now, BTC started launching yet another attempt to breach $11k from this new bottom.
Conclusion
Bitcoin price is beginning to grow again, and optimistic investors have recognized this as a good time to buy BTC. The coin's 24-hour volume has exceeded $70 billion earlier today, which might be a sign that the price will keep pushing up.
---
Source
---
Back to the list