Back to the list
Bitcoin Price Reaches for Green Even as Fear Index Blinks Red
beincrypto.com
06 October 2020 09:00, UTC
Reading time: ~2 m
---
Bitcoin has moved up 0.9 percent over the past 24 hours, ranging between $10,565 and $10,663.
This comes as the Bitcoin Fear and Greed Index spent 30 straight days in the red since falling below 50 on Sept. 3. Shifting up two points from 40 to 42, the index is currently in the fear zone. It finally made its first positive movement since falling from 49 on Sept. 30.
The index measures data from various sources to give an overview of bitcoin investment sentiment. It has remained stubbornly stuck under 50 since bitcoin suddenly recorded a 10 percent crash on Sept. 3. It briefly entered green territory when it hit 52 on Sept. 21. Otherwise, it has varied between 'fear' and 'neutral.'
Fear and Greed Index Shows Market Still Cautious
The Crypto Fear and Greed Index measures several variables, including volatility, social media, Google Trends, market dominance and market volume, to get a picture of whether traders want to buy bitcoin or not. Prior to the early September crash, as shown in the chart below, it went as green as 85, which the index shows as greed, or eagerness to buy bitcoin.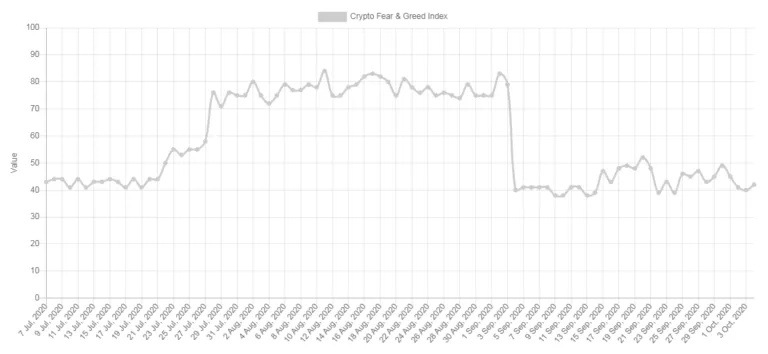 Since the fall, traders have been much more cautious, with the outlook only going above 'stable' into 'greed' briefly on Sept. 21. The chart below shows bitcoin's movement over the last 24 hours.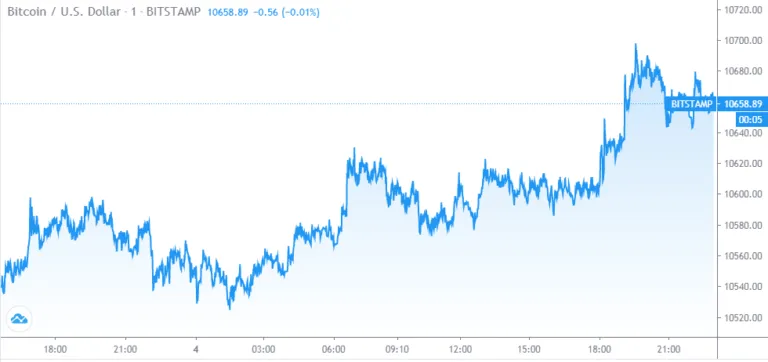 Despite Uptick, Bitcoin's Fundamentals Remain Solid
BeinCrypto reported on Sept. 9 that Michael Saylor of MicroStrategy recently put $425 million of his company's cash reserves into bitcoin, citing its non-expansionary supply as an element that makes it a "harder asset than gold."
Similarly, on-chain analyst Willy Woo recently predicted a decoupling of bitcoin from traditional markets, driven by internal adoption such as that of MicroStrategy — not institutional day trading.
The chart below shows that despite its relative stability since the Sept. 3 crash, bitcoin is down 14 percent from its three-month high of $12,400 in August.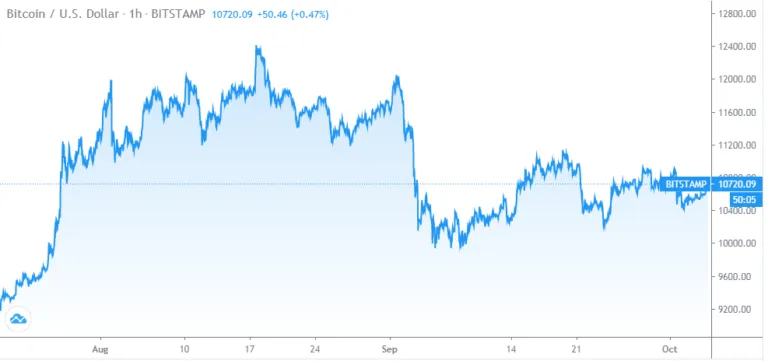 On Sept. 28, BeinCrypto reported that bitcoin closed above $10,000 for a record 63 straight days, which some, like Morgan Creek Digital partner Anthony Pompliano, claim is evidence of a long-term bullish trend.
---
Source
---
Back to the list