Back to the list
Is Bitcoin a Failed Safe-Haven Asset? InvestAnswers Looks at Performance of BTC Against Gold
dailyhodl.com
28 February 2022 22:28, UTC
Reading time: ~2 m
---
A closely followed crypto analyst is comparing the performance of Bitcoin (BTC) and gold in response to views that the precious metal fares better than the flagship cryptocurrency as a safe haven asset.
In a new video, the host of a prominent crypto channel InvestAnswers addresses reports claiming that current geopolitical tensions show that Bitcoin is failing as a safe haven asset.
To dispel the bearish narrative for BTC, the analyst compares the top crypto's performance against gold just as Russian military forces invaded Ukraine.
"Gold did have its day, but it was very short-lived. You can see here, the war begins, gold rallied up 3%-4% in about 12 hours, and people were very happy.
Bitcoin fell 6%, but the irony is it only fell 6% for six hours. Now it's higher than it was, so just over the last week, some from pre-war to the announcement of war to posts three days, four days in, you can see Bitcoin is up 8% for the week and gold is down 1%, so are the gold bugs still celebrating?"
The analyst says that based on historical comparisons between the market caps of the two assets, the current volatility in Bitcoin may be a big opportunity for BTC bulls.
"When you look at Bitcoin and gold prices and the divergence in 2022 amid the ongoing macro and geopolitical turmoil, it's very interesting. 
While Bitcoin is generally regarded as a high-risk asset, the volatility may present a good buying opportunity, especially when you look at the green line. The green line is that Bitcoin market cap divided by the gold market cap and you can see it's under gold and over the last year, that's not the case. This volatility may present excellent buying opportunities while the asset continues its long-term trajectory upwards versus gold."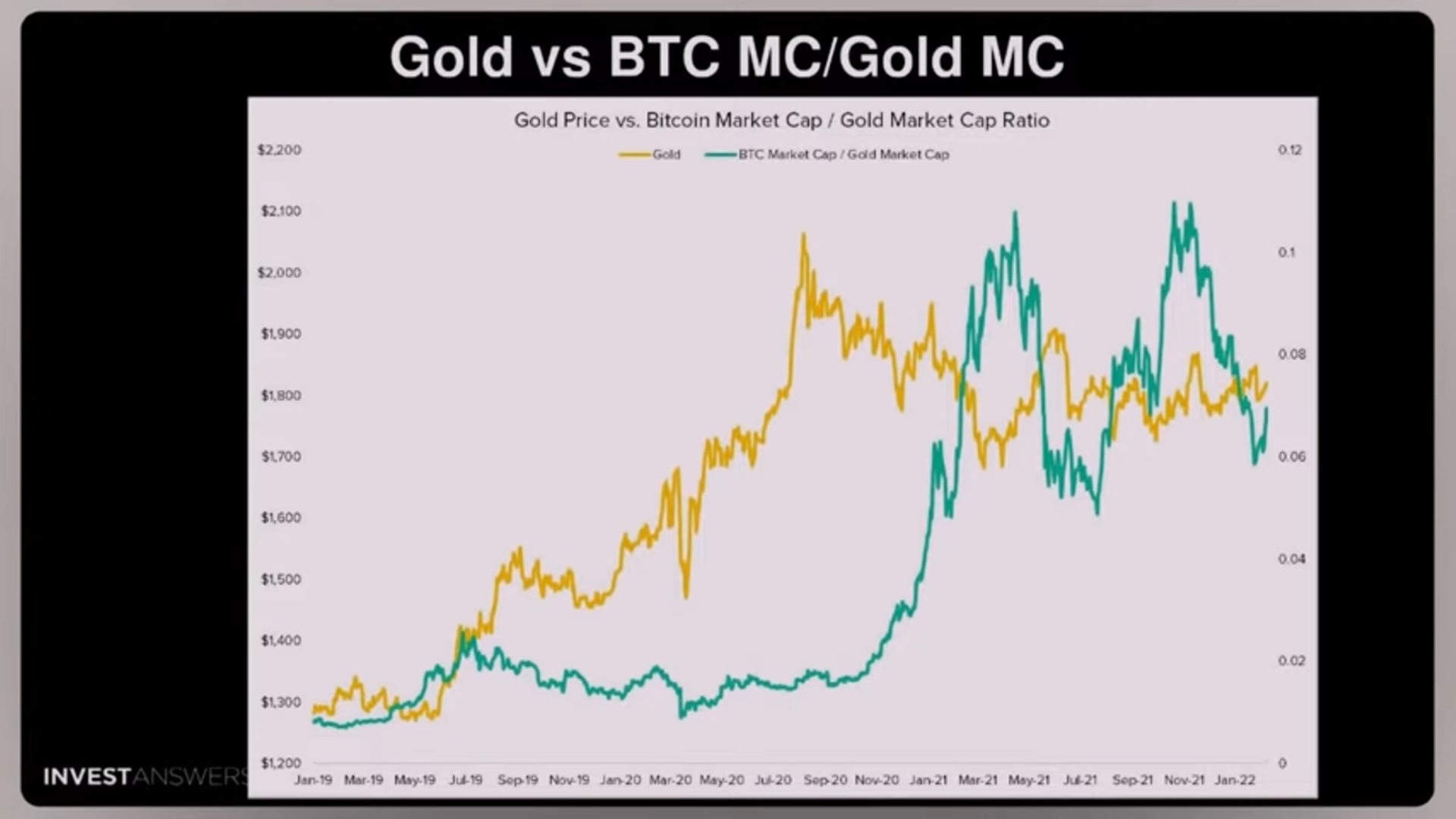 Source: InvestAnswers/YouTube
The analyst also presents a chart from investment giant Fidelity that compares Bitcoin, gold and fiat currency.
"Look at all the green pluses that Bitcoin has on their scoreboard except for track record because Bitcoin doesn't have 5,000 years of history. When it comes to gold, gold is not verifiable. It's not portable, and it's not divisible, so flaunting gold as a safe-haven asset has not worked, proven time and time again."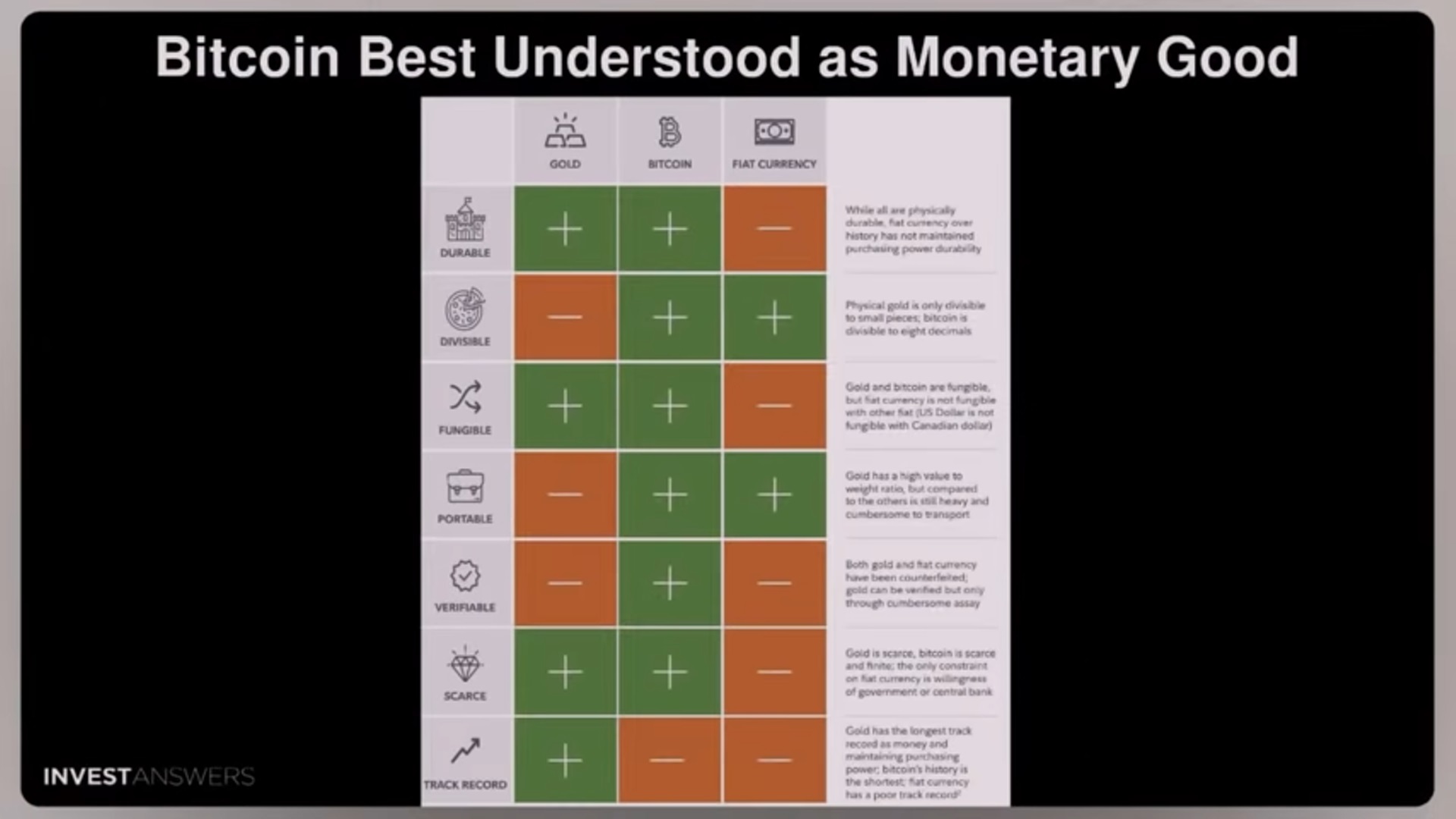 Source: Fidelity/InvestAnswers/YouTube
---
Source
---
Back to the list